Divisjon for skog og utmark
EDU-ARCTIC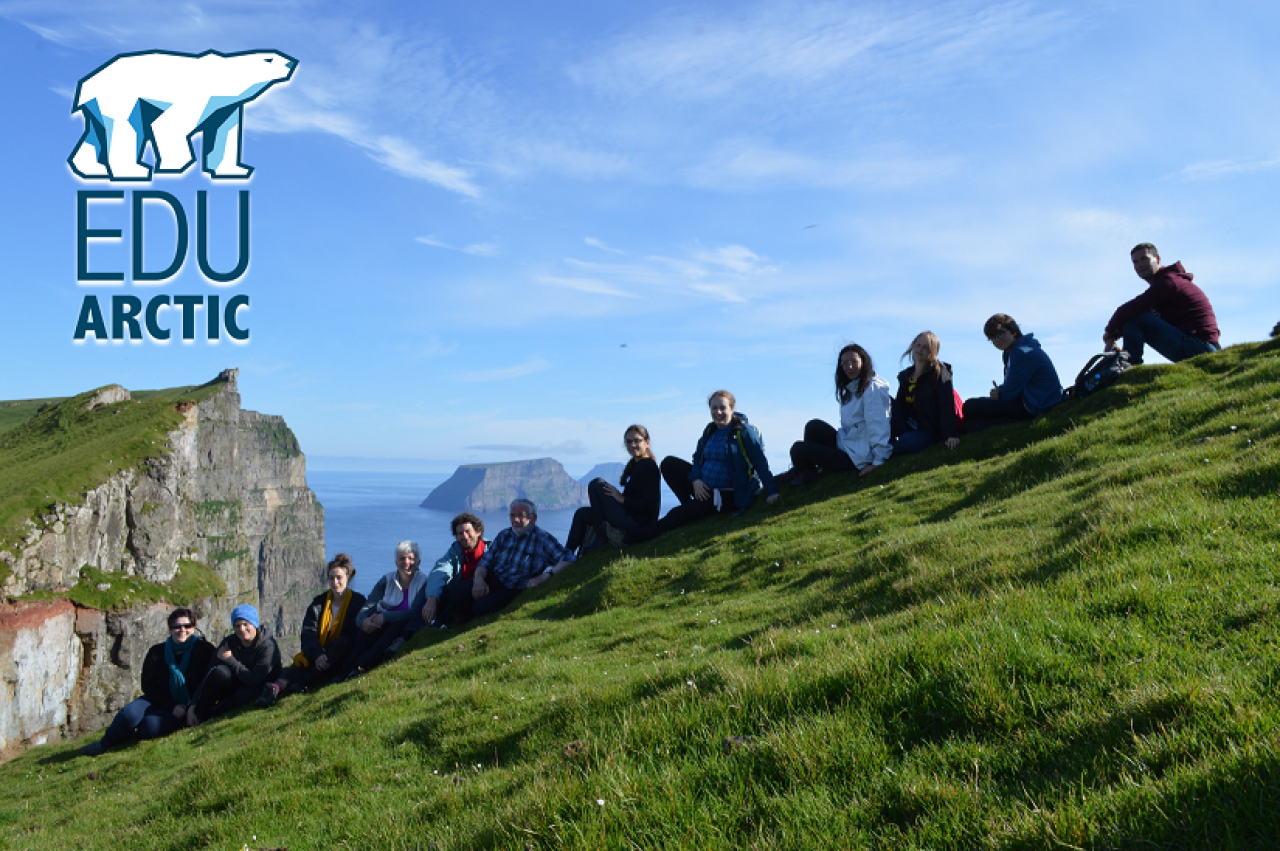 INAKTIV
SIST OPPDATERT: 09.12.2022
Slutt: juni 2019
Start: mai 2016
Et nettbasert undervisningstilbud som inviterte ungdom fra hele Europa inn i naturforskningen. EDU-ARCTIC1 tilbød webinarer, eget oppslagsverk og interaktiv naturovervåkning på nettet, og lærere kunne fritt og uforpliktende plukke det som passet sin klasse. Prosjektet engasjerte mer enn 1200 naturfagslærere med elever fra 62 land. EDU-ARCTIC1 (2016-2019) videreføres nå i det nye prosjektet
EDU-ARCTIC2
(2020-2021).
| | |
| --- | --- |
| Eksternt prosjektnettsted | EDU-ARCTIC1 offisiell nettside (på Engelsk) |
| Start- og sluttdato | 01.05.2016 - 30.06.2019 |
| Prosjektleder | Hilde Karine Wam |
| Divisjon | Divisjon for skog og utmark |
| Avdeling | Vilt og utmarksressurser |
| Samarbeidspartnere | Institute of Geophysics Polish Academy of Sciences (Polen), Norwegian Institute of Bioeconomy Research (Norge), The Faroe Islands Nature Investigation (Færøyene), Université de Versailles Saint-Quentin-en-Yvelines (Frankrike), American Systems (Polen), Arctic Portal (Island) |
| Totalt budsjett | 18 millioner NOK |
| Finansieringskilde | Horizon 2020, EU |
Mål
Styrke interessen for miljø, naturfag og forskning hos ungdom 13-20 år, og bidra med kompetanseheving for lærere innen naturfagene.
Delmål:
Engasjere minst 500 lærere med sine klasser, fra minst 10 land
Avholde minst 300 webinarer
Forklare minst 300 fagbegrep på POLARPEDIA (på 4 språk)
4 workshops for lærere som deltar i prosjektet
4 naturekspedisjoner for elever i prosjektet ("forskerspirer")
Oppnådd:
Engasjerte 1244 lærere med sine klasser, fra 62 land
Avholdt 532 webinarer
Forklarte 486 fagbegrep på POLARPEDIA (på inntil 17 språk)
4 workshops for lærere som deltok i prosjektet
6 naturekspedisjoner for elever i prosjektet ("forskerspirer")
Sammendrag
EDU-ARCTIC1 ble drevet av forskere og forskningsformidlere fra store deler av Europa. Prosjektet brukte nettbaserte metoder for å la elever og lærere komme i tett kontakt med naturvitenskapen. NIBIO bidro i prosjektet blant annet med å formidle fra sin egen forskning, først og fremst om ville dyr, planter og økosystemer i nord. Noen av temaene NIBIO formidlet om var: DNA fra dyr for å løse miljøkriminalitet, palsa og permafrost, brunbjørn, elvemuslinger, dyr som dykker, biologiske klokker, plastikk-forurensning i polare strøk og økologens feltutstyr.
Prosjektet tilbød flere verktøy lærerne kunne bruke i sin egen undervisning. Alt var basert på at elevene skulle forstå sammenhenger, og ikke bare lære fakta, om det som skjer i økosystemene våre:
Direktesendte webinarer hvor aktive forskere fortalte om sin egen forskning, og både lærer og elev kunne stille forskeren spørsmål og få svar underveis.
Oppslagsverket POLARPEDIA, hvor faguttrykk knyttet til webinarene ble forklart kort og lettforståelig med tekst og bilder på flere europeiske språk.
Interaktiv naturovervåkning, hvor skoleklassene sendte inn naturobservasjoner fra sitt nærområde. Dataene som ble samlet inn kunne brukes fritt av alle lærerne som deltok.
Workshops, hvor de mest aktive lærerne møtte prosjektgruppa for å utveksle erfaring om verktøyene vi brukte i prosjektet traff pedagogisk slik vi ønsket.
The Arctic Competition, hvor elever jobbet med egne forskningsidéer gjennom skoleåret, og kjempet om en naturekspedisjon til polare strøk!
I tillegg hadde prosjektet også svært aktive kanaler på sosiale media (facebook, instagram, twitter og youtube). Der kan du blant annet se opptak av de fleste webinarene, og video/foto fra ekspedisjonene.