Fusarium and mycotoxins
Fusarium head blight (FHB) is a widespread and destructive fungal disease of cereals caused by a number of Fusarium species and Microdochium spp. FHB can reduce grain quality due to the production of a range of toxic metabolites (mycotoxins) that have adverse effects on human and animal health
The aim of NIBIO's involvement and activities within this subject is to develop and disseminate knowledge about measures to reduce the risk of Fusarium and mycotoxins in cereals.
Close collaboration with the Norwegian Extension Service secures rapid knowledge transfer to farmers. We participate in Nordic and international networks focusing on this widespread and destructive fungal disease of cereals.
The following researchers from NIBIO are involved in the work: Ingerd S. Hofgaard, Guro Brodal, Erik Lysøe, Heidi U. Aamot, Anne-Grete Roer Hjelkrem, Marit Almvik, Einar Strand, Birgitte Henriksen. Click the button "Employees" for their contact information.
International collaborators are: Ruth Dill-Macky (University of Minnesota, USA), Simon Edwards (Harper Adams University, UK).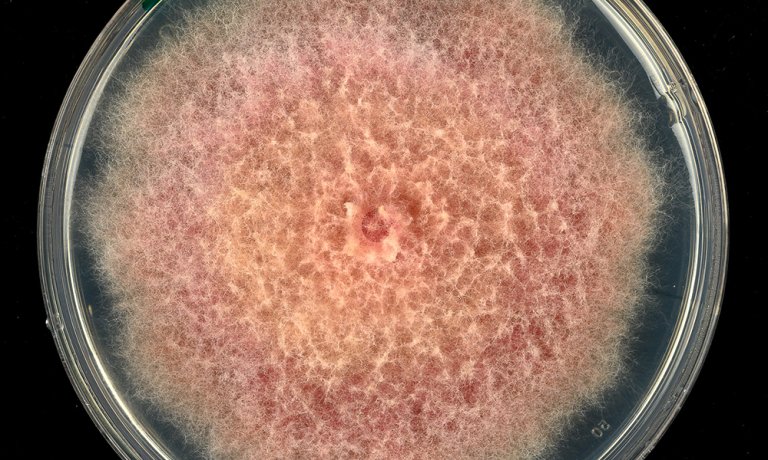 Fusarium and mycotoxins in Norwegian cereals
NIBIO has, within several projects, recorded the occurrence of Fusarium species and mycotoxins in Norwegian cereals. We use both morphological and molecular methods to identify fungal species. Chemical analytical methods (LC-HRMS) are used to detect and quantify individual mycotoxins in cereals down to a level of 1 µg/kg.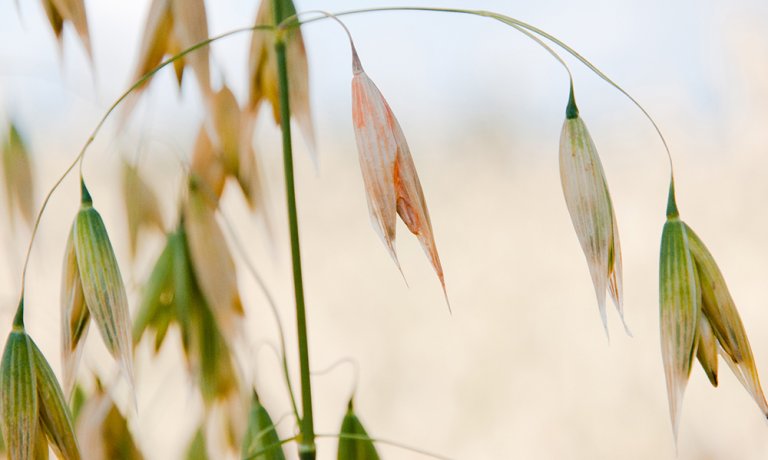 Fusarium graminearum
Like in several European countries, the relative prevalence of deoxynivalenol (DON) producing species in Norway has shifted towards F. graminearum instead of F. culmorum. Fusarium graminearum is identified at the main producer of DON in Norwegian grain. NIBIO has characterized genetic and phenotypic diversity within Norwegian isolates of F. graminearum.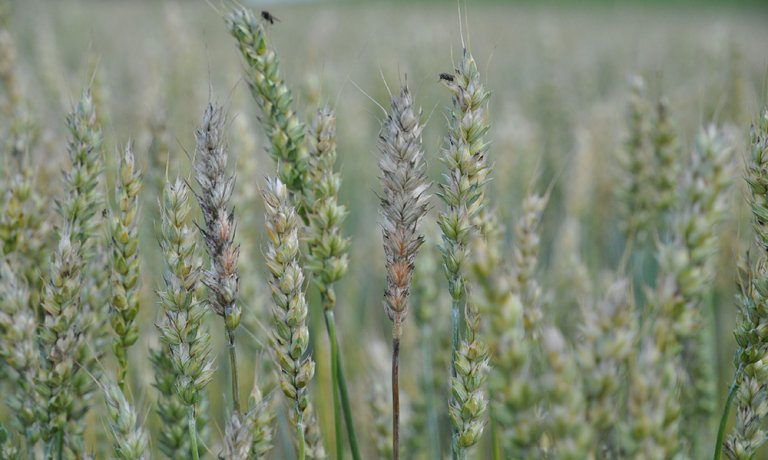 The effect of weather on development of Fusarium
Climatic factors such as rainfall and temperature in the critical period around flowering have a major impact on the development of Fusarium head blight (FHB) and mycotoxins in cereals. Forecasting models to predict development of mycotoxins in a specific field due to cultivation practise and weather are developed by NIBIO in collaboration with the Norwegian Extension Service.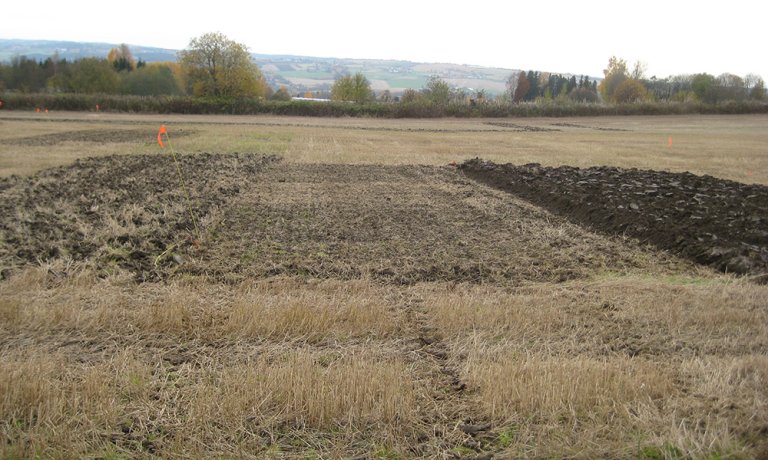 The effect of cultivation practice on development of Fusarium
Deep tillage and crop rotation are among the cultural practices considered to be of prime importance for combating Fusarium and the production of mycotoxins in cereals. NIBIO study the effect of field factors such as cultivar, tillage, preceding crop, soil humidity, and pesticide treatment on development of Fusarium and mycotoxins in cereals.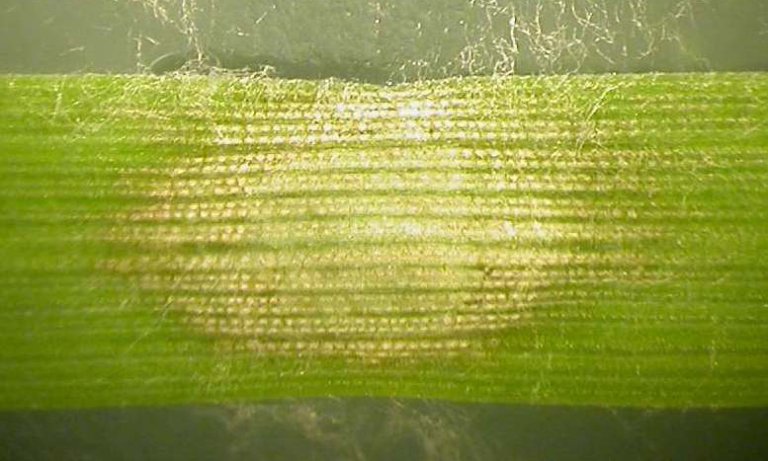 Plant-pathogen interactions
The competitiveness of Fusarium species associated with FHB is influenced by several factors such as weather, agronomic practise and the host plant. We perform field trials, greenhouse and laboratory experiments to study interactions between Fusarium spp., Microdochium spp. and cereals.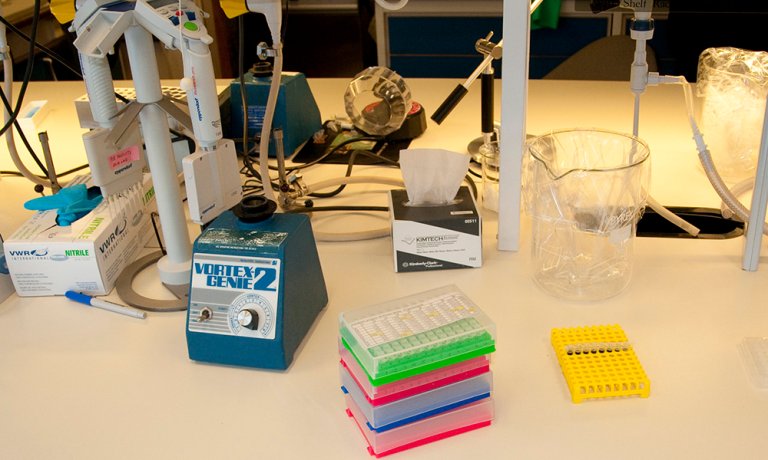 Genome and transcriptome sequencing of Fusarium species
Knowledge concerning genes involved in fungus-plant interaction and mycotoxin production may be helpful when developing future control measures. In order to study global gene expression (transcriptome) patterns of Fusarium in planta, we have sequenced the genomes of F. langsethiae and F. avenaceum.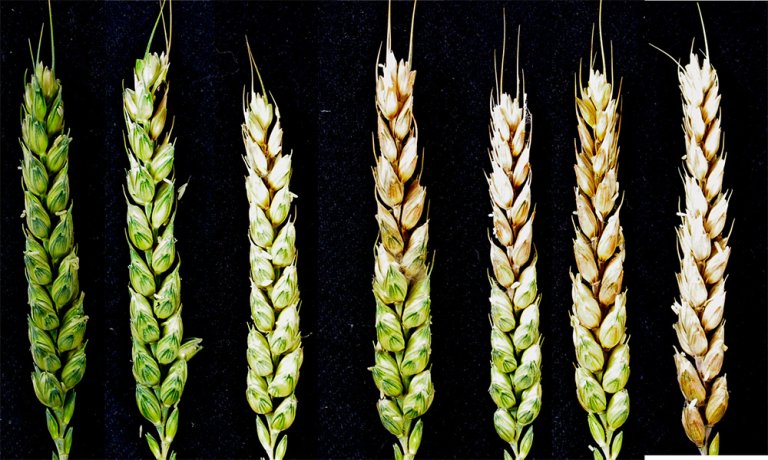 Resistance to Fusarium in Norwegian cereals
No commercial cultivar of wheat, oat or barley displays absolute resistance to Fusarium infection, although cultivar differences exist. NIBIO perform field trials, greenhouse and laboratory experiments to study interactions between Fusarium spp. and cereals.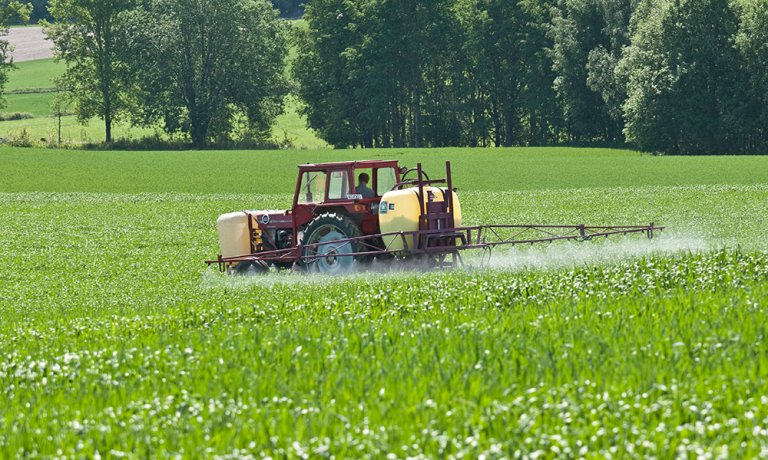 Chemical and biological control of FHB
NIBIO carry out efficacy testing of fungicides on behalf of the Norwegian Food Safety Authority. The effects of biopesticides and chemical fungicides on development of Microdochium spp. and Fusarium spp. in cereals have been tested in field trials. The active ingredient prothioconazole is found to reduce DON content in oats by on average 50% compared to untreated control. However, none of the tested biopesticides has resulted in a reduction of DON, and no fungicide treatment has resulted in a reduction of Fusarium langsethiae and HT2+T2-toxins in oats.
Fusarium and Microdochium on cereal seeds
Poor cereal seed quality caused by Fusarium/Microdochium (seedling blight) has been a challenge recent years. The occurrence, importance and survival of these pathogens are studied in laboratory, greenhouse and field experiments in collaboration with Kimen seed testing laboratory and the seed industry. Recently NIBIO have, in collaboration with Nofima and NMBU (Norwegian University of life sci.), identified a possible association between the occurrence of Fusarium/Microdochium spp. and baking quality in wheat.