Organic agriculture
NIBIO contributes with research-based knowledge to the development of organic agriculture. NIBIO expands its knowledge in specific disciplines within the field of agronomy, animal nutrition, and economics, and on a more integrated level, by studying production systems and environmental effects.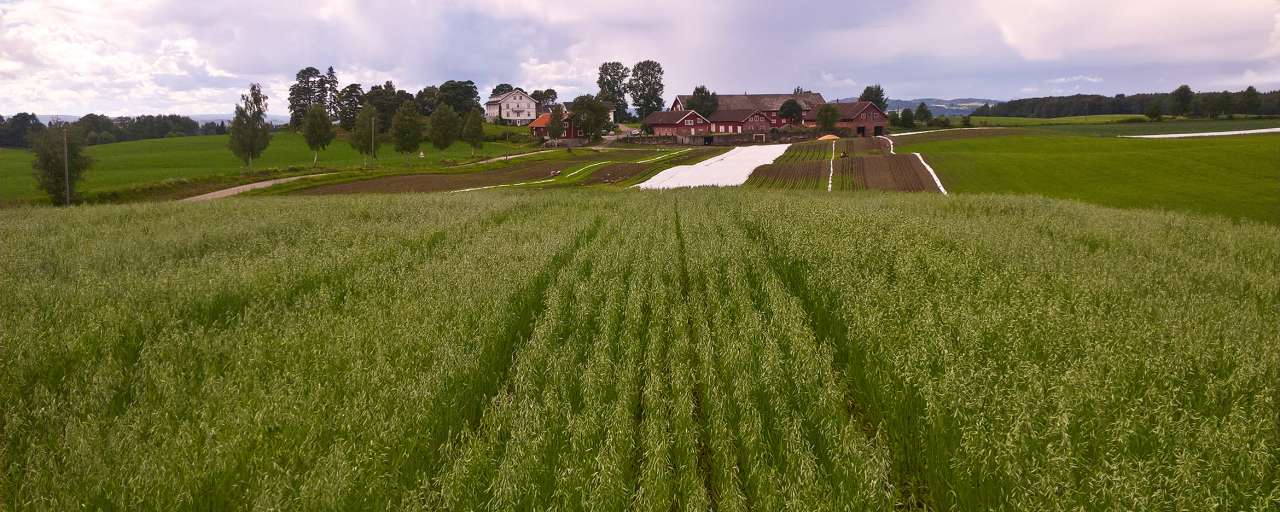 Organic agriculture is a regulated farming system built on principles and ethical guidelines established by the International Federation of Organic Agriculture Movements (IFOAM).
In Norway, organic agriculture is regulated through the Regulations on organic production and labeling of organic agricultural products and foodstuffs (Økologiforskriften). The Norwegian Food Safety Authority has overarching responsibility for regulations relating to the production, processing, storage, import, and sale of organic agricultural products, and has delegated the responsibility for supervision to Debio.
Organic agricultural production is part of the EEA agreement, which means that the EU's organic production regulations are included in the Norwegian Økologiforskriften, alongside any additional Norwegian provisions.
The need for knowledge
Organic farming methods are developing continuously as our knowledge increases. NIBIO has found that there is a need for more knowledge in order to solve everything from highly specific bottlenecks in individual productions, to how to develop sustainable value chains. For example:
How can we base livestock production more heavily on the natural local and regional resources?
How can we maintain a good supply of plant nutrients without using conventional manure?
How can we ensure good cooperation between producers and sellers?
How can we produce a stable and sufficient volume of high-quality vegetable foodstuffs?
How can we ensure good plant health?
This means that there is a need for interdisciplinary projects encompassing agronomy, the environment, energy, economics, and social factors.