Division of Forest and Forest Resources
SFI SmartForest: Bringing Industry 4.0 to the Norwegian forest sector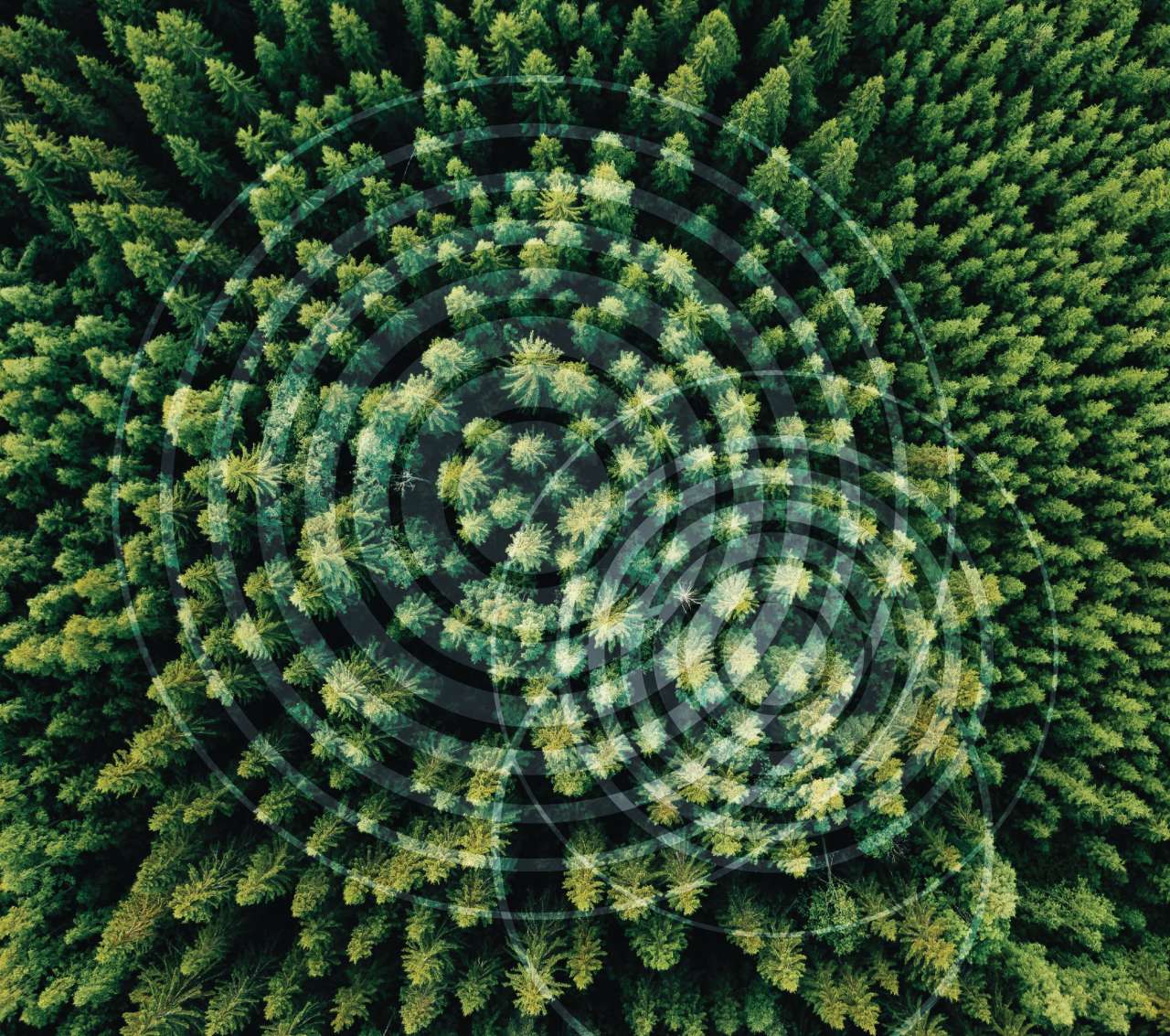 Active
Last updated: 06.10.2022
End: sep 2028
Start: oct 2020
SmartForest will position the Norwegian forest sector at the forefront of digitalization resulting in large efficiency gains in the forest sector, increased production, reduced environmental impacts, and significant climate benefits. SmartForest will result in a series of innovations and be the catalyst for an internationally competitive forest-tech sector in Norway. The fundamental components for achieving this are in place; a unified and committed forest sector, a leading R&D environment, and a series of progressive data and technology companies.

Project leader: Norsk institutt for bioøkonomi (NIBIO)
Norwegian research partners: NMBU and Universitet i Oslo.
International research partners: Mistra Digital Forest (Sweden), FPInnovations (Canada) and RIF Institute for Research and Transfer (Germany).
Norwegian industry partners: Norges Skogeierforbund, Viken Skog, Glommen Mjøsen Skog, AT Skog, Norskog, Statskog, Moelven Virke, Skogdata, Norsk Virkesmåling, Skogbrand, MEF, Komatsu, Terratec, ARD Innovasjon, Landbruksdirektoratet

| | |
| --- | --- |
| Status | Active |
| Start - end date | 01.10.2020 - 30.09.2028 |
| Project manager | Rasmus Astrup |
| Division | Division of Forest and Forest Resources |
| Total budget | 234 Mio. NOK |
| Funding source | Forskningsrådet |
Primary Objective:
The primary objective of SmartForest is to improve the efficiency of the Norwegian forest sector by enabling a digital revolution transforming forest information, silviculture, forest operations, wood supply and the overall digital information flow in the sector. The digital transformation will be enabled by a series of innovations that will form the foundation for the development for of a strong Forest-tech sector in Norway.
Workpackage Structure: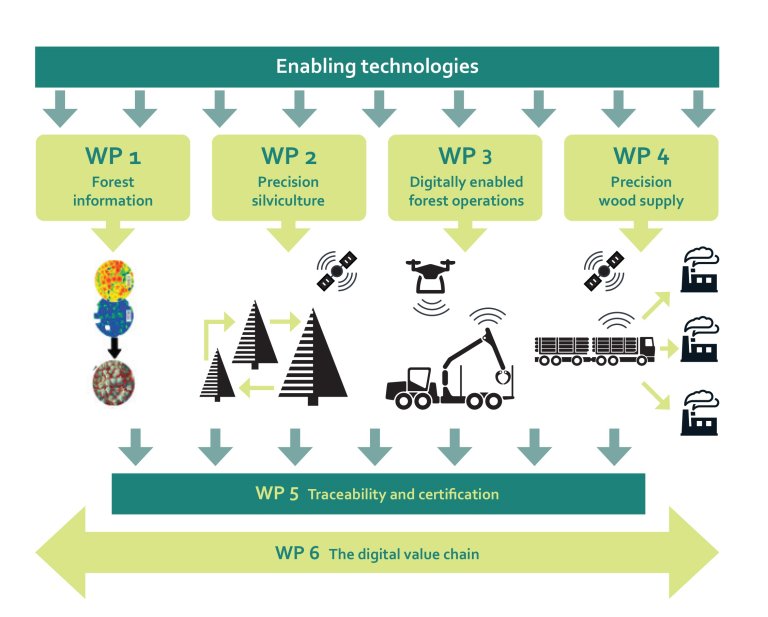 SmartForest impacts in a NUTSHELL:
SmartForest will result in a long-term, world-leading, industry-focused R&D environment centred around the application of enabling technologies for digital transformation of the forest sector.
The intended impacts are to:
Ensure that the Norwegian forest sector will be managed using leading edge digital technologies
Apply the emerging enabling technologies in the forest sector to create a series of innovations that can be operationalized and commercialized by the SmartForest partners.
Improve information, increased production efficiency, improved environmental efficiency, and overall increased value production from the forest-based value chain.
Improve the recruitment of professionals and young researchers in forestry
Contribute towards the required green shift in the Norwegian industry by: (1) facilitating increased value creation and international competitiveness of the Norwegian forest sector, and (2) create the foundation for an Forest-tech sector in Norway