Empowering smallholders and ensuring food security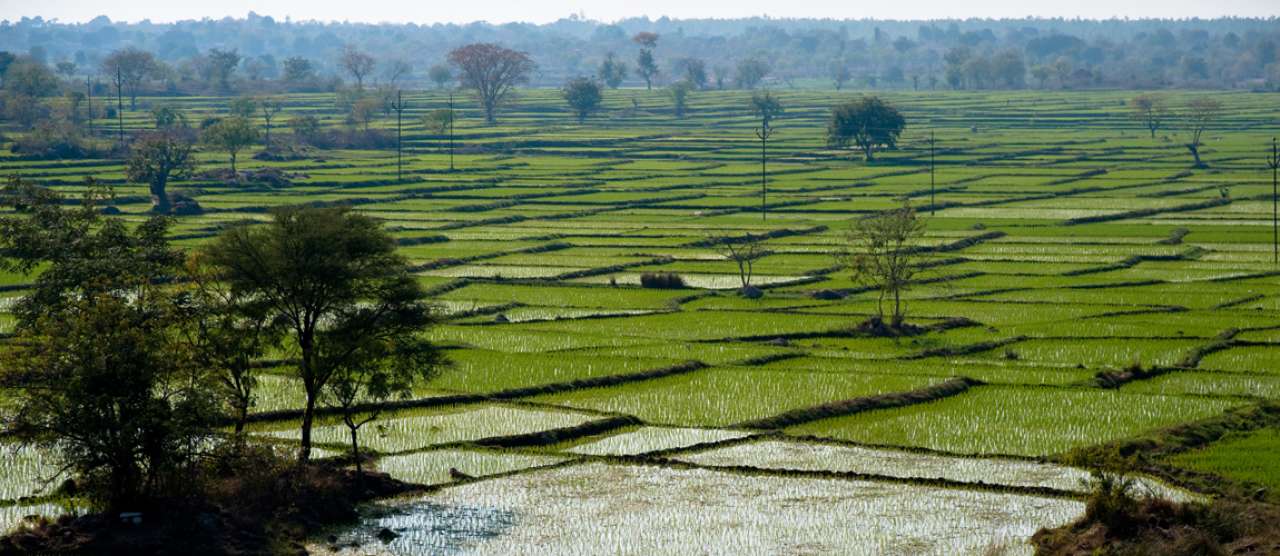 Last week, ClimaAdapt held its final international conference on climate change and adaptation in India.
On the 11th and 12th of May this year, ClimaAdapt held its final workshop in Chennai in Tamil Nadu, India. The international workshop brought together 140 researchers, stakeholders and policy makers from several countries, representing 36 organisations.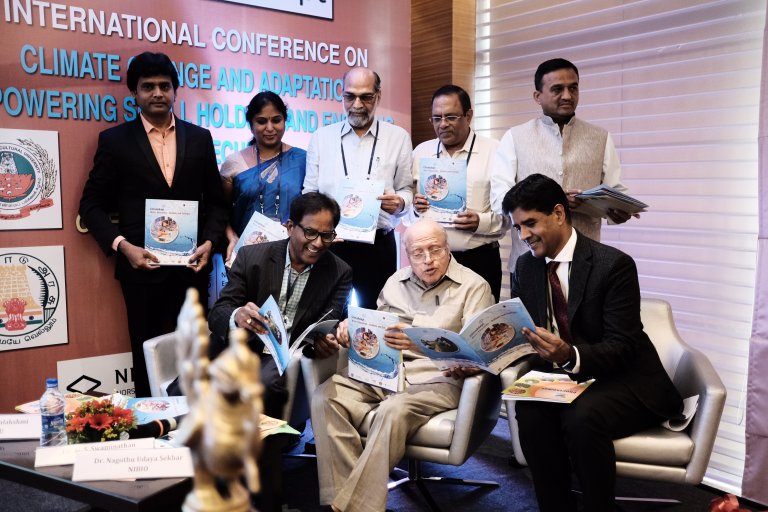 The aim of the conference was to summarise results from the ClimaAdapt project and discuss how to continue to disseminate and develop this knowledge further. The central topics of the conference included possible future interventions linked to weather based farm decisions, how to improve water use efficiency, how to protect soil health and improve nutrient use efficiency, environmental protection, carbon offsets and alternative livelihood options.
90,000 farmers involved
ClimaAdapt was initiated in 2012, and the project activities have been carried out in Andhra Pradesh, Telangana and Tamil Nadu in India.
The main outcomes of project include farmer driven testing, refining, upscaling and finally, the implementation of several new rice growing and irrigation technologies as well as seed varieties. This has contributed to a reduction in water use by 40 percent and a 25 percent yield increase. Eight Village Knowledge Centres have been established in the project, providing close to 25,000 local farmers with good and relevant information and training on farming and climate adaptation. An additional 65,000 farmers have benefited from this, gaining access to information through farmer-to-farmer communication and exchange of knowledge processes.
ClimaAdapt has also resulted in the establishment of three climate cells, as well as three stakeholder advisory centres.
Strong science-stakeholder-policy linkage
At the final conference, ClimaAdapt's project coordinator, Dr Udaya Sekhar Nagothu from the Norwegian Institute of Bioeconomy Research, said that stakeholder involvement has been crucial for the success of the project.
"In the last five years, we have worked closely with, and listended to feedback from farmers, engineers, NGO's and other decision makers on all levels," he said.
Professor M.S. Swaminathan, UNESCO Chair in Ecotechnology and the founder of the M.S. Swaminathan Research Foundation in Chennai, gave a special address where he thanked the Norwegian Government for their support.
"We are grateful to the Government of Norway for its support for such important projects. Southeast Asia and Sub-Saharan Africa are the most vulnerable to climate change and this is why we are highly indebted to NIBIO and the government of Norway for your advice and assistance," he said.
KONTAKTPERSON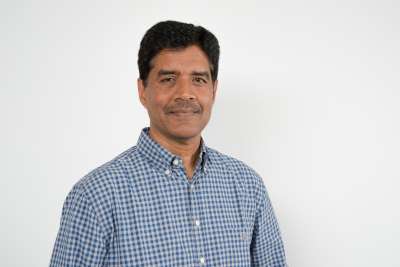 ClimaAdapt
ClimaAdapt was funded by the Ministry of Foreign Affairs in Norway, through the Royal Norwegian Embassy, New Delhi.
Project partners include Norwegian Institute of Bioeconomy Research, NIBIO, the International Water Management Institute, the M.S. Swaminathan Research Foundation, the International Water Management Institute (IWMI), the Water and Land Management and Training Institute (WALAMTARI), Tamil Nadu Agricultural University (TNAU) and the Irrigation Management and Training Institute (IMTI).
Tekst frå www.nibio.no kan brukast med tilvising til opphavskjelda. Bilete på www.nibio.no kan ikkje brukast utan samtykke frå kommunikasjonseininga. NIBIO har ikkje ansvar for innhald på eksterne nettstader som det er lenka til.