Nutrient recycling needed in order to reach clean water in China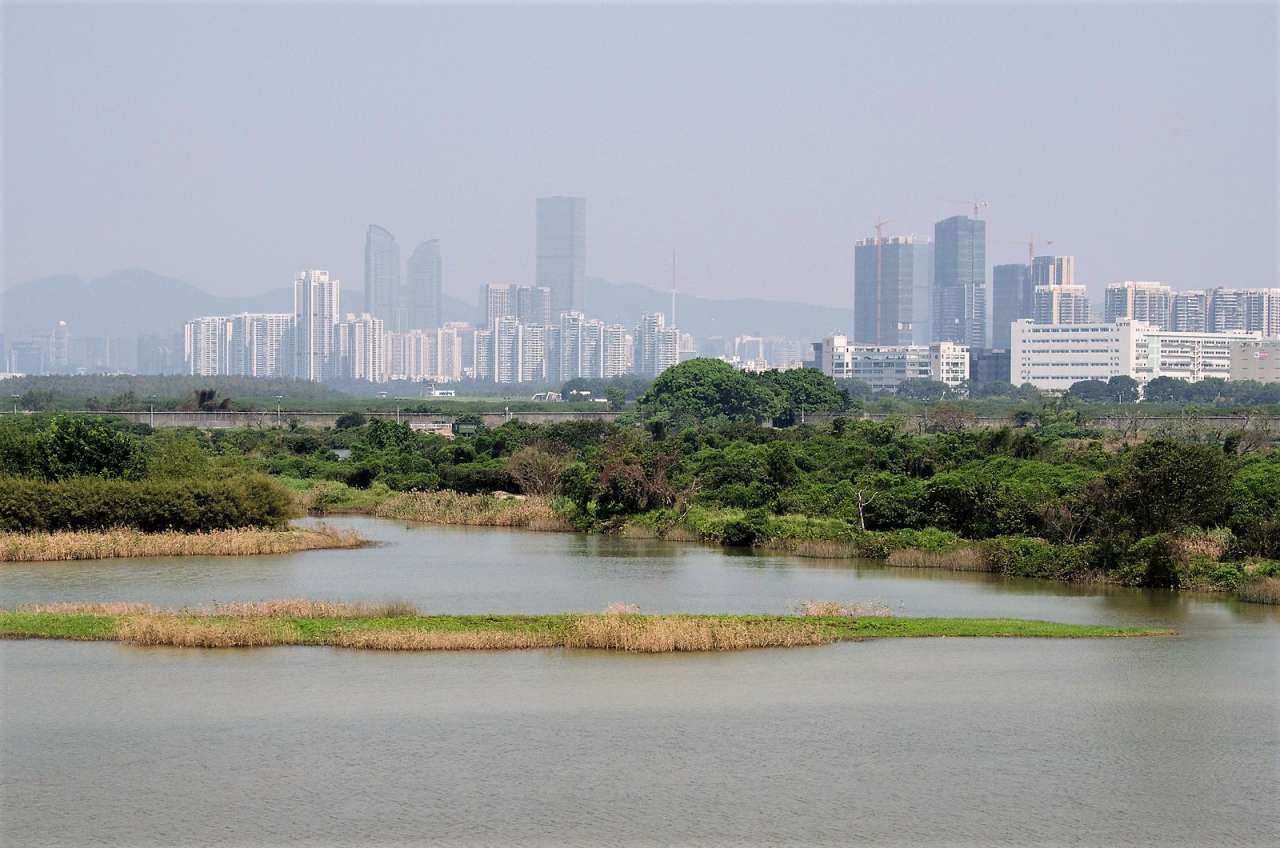 Postdoc researcher Xiao Huang from NIBIO Særheim is one of the co-authors of a recently published article in Nature. The article, "Managing nitrogen to restore water quality in China", is focusing on quantifying the critical nitrogen (N) discharge threshold in China, and assessing potential approaches to restoring a clean water environment.
The research shows that the only way to successfully restore a clean water environment in China requires transformational changes to boost the national nutrient (N) recycling rate from 37 to 87 per cent. The authors suggested a more practical approach to deliver domestic wastewater for irrigation by separating industrial wastewater from domestic wastewater and connecting household sewage systems with existing irrigation systems.
Estimated operating cost would be $US 17-25 billion per year, a bit higher than wastewater treatment. It could also provide co-benefits as recycled wastewater for crop irrigation, improved environmental quality and ecosystem services.
Huang and his fellow researchers performed a study with a combination of water quality observations and simulated N discharge from agriculture and other sources. This was used to estimate spatial patterns of N-discharge into water bodies across China from 1955 to 2014. Then they identified empirically the critical N discharge threshold for each province as total anthropogenic N discharge during the year when pollution levels first breached the water-quality standard.
Their results showed that critical surface-water quality standards were exceeded in most provinces by the mid-1980s. The current rates of anthropogenic N discharge to fresh water are about 2.7 times the estimated 'safe' N discharge threshold.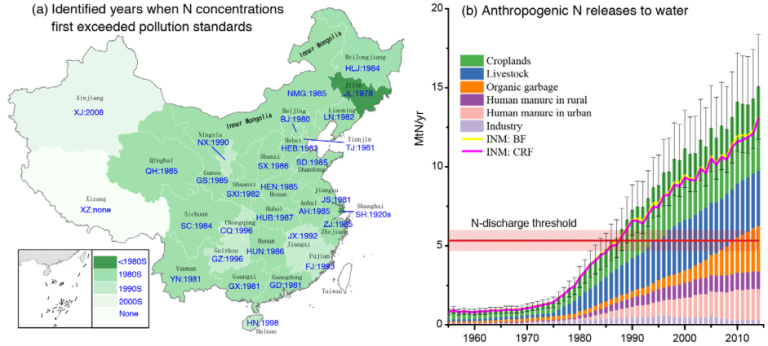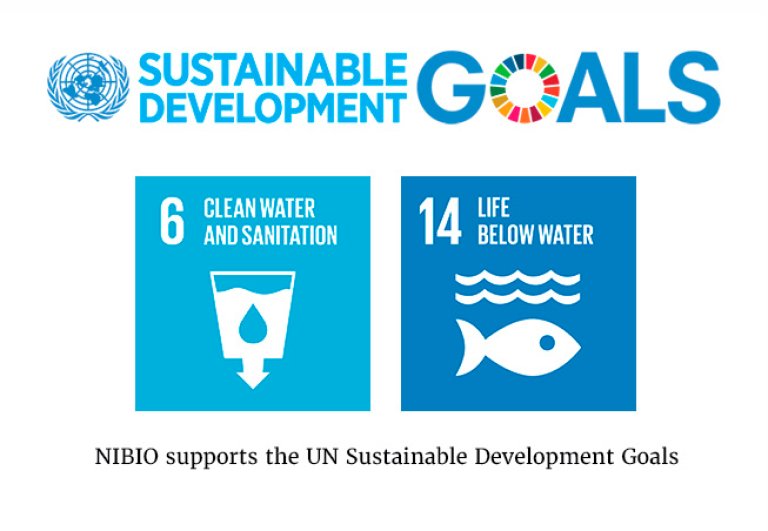 Tekst frå www.nibio.no kan brukast med tilvising til opphavskjelda. Bilete på www.nibio.no kan ikkje brukast utan samtykke frå kommunikasjonseininga. NIBIO har ikkje ansvar for innhald på eksterne nettstader som det er lenka til.