Natural finishes for wood exposed outdoors, and why they don't work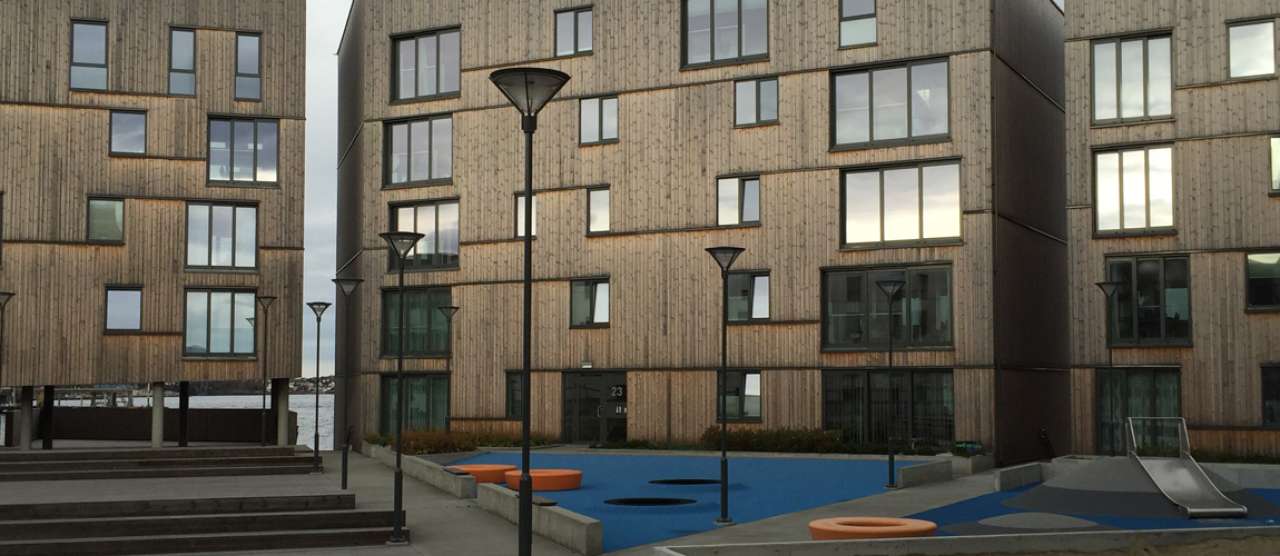 Sustainable utilization of forest resources and the manufacture of high-quality wood products is a key element of the green shift. This transition can be accelerated by ensuring an increased and prolonged use of wood in buildings. But it's important to get it right.
The «Green shift» is the transition to a bioeconomy and the adoption of a sustainable, circular, rather than linear, approach to economic development. And ensuring increased and prolonged use of wood in buildings is exactly the kind of research conducted at NIBIO's Wood Technology Laboratory.
Professor Philip D. Evans from the University of British Columbia (UBC), explains:
- Wood materials used in buildings already have a low carbon footprint. Facilitating predictable long-term performance can reduce the footprint even further.
- Knowledge about how to best protect wood from surface degradation is therefore important – both for developers, builders, architects and home owners, Evans says.
The market for preservative-treated timber has shifted
Wood exposed outdoors assumes a grey, rough, weather-beaten appearance. This phenomenon once held little interest for those engaged in wood preservation because their focus was on preserving industrial wood products such as poles and sleepers, and timber used in agriculture and heavy construction. These products need to perform structurally and, hence, preservation became synonymous with countering the threat to wood's structural integrity from wood destroying fungi and insects.
- Today, however, the market for preservative-treated timber has shifted from industrial wood products to products such as decking and cladding, says Dr. Erik Larnøy, heads of the NIBIO's Department of Wood Technology.
- The appearance of these products, in addition to their structural integrity, is important to consumers and thus there is increasing interest from industry in trying to preserve the appearance of wood exposed outdoors to the weather or, at the very least, ensuring that it «ages gracefully».
Research and exchange of ideas are becoming increasingly important
But how can architects, builders and home owners ensure that the exposed wooden materials behave properly? The answer is research and know-how, and exchange of ideas between research groups across the globe.
NIBIO's Wood Technology Research Laboratory conducts research on both wood protection and weathering of surface cladding. Despite its relatively small size, the Wood Technology Group has attracted several internationally renowned scientists. Their latest addition is Professor Philip D. Evans from the University of British Columbia (UBC) in Vancouver, Canada.
Professor Evans holds a guest professorship at NIBIO, and he will engage in joint research projects with NIBIO researchers and PhD students, and also give a series of seminars at the Department of Wood Technology. At the University of British Colombia Dr. Evans holds the endowed British Columbia Leadership Chair in Advanced Forest Products Manufacturing Technology. Previously he was Director of Canada's National Centre for Advanced Wood Processing. Dr. Evans' research focusses on wood surface properties particularly photodegradation and weathering of wood and the performance of coatings and treated wood. His most recent work takes advantage of the superb resolution of X-ray micro-computed tomography and other imaging systems to visualize and quantify the distribution of biocides in wood and wood composites.
- We're incredibly pleased that we have been able to attract such a prominent scientist. Being able to cooperate with the best research groups internationally will provide a boost to our research on wood protection, says Larnøy.
- This kind of scientific exchange programs increases the mobility between research groups around the world, and it's great for us to have Phil Evans here at our lab.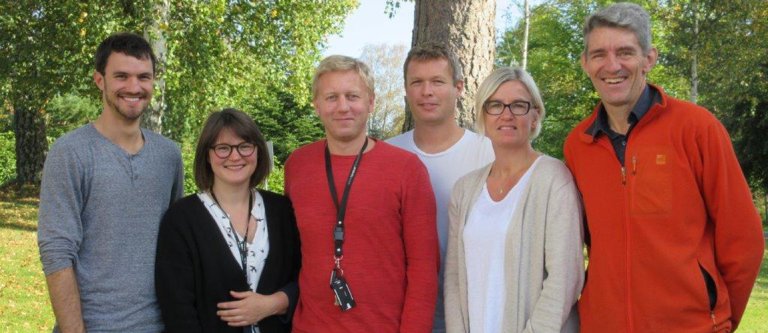 KONTAKTPERSON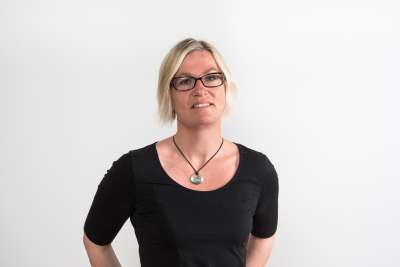 Seminar: Natural finishes for wood exposed outdoors. Why they don't work.
In his seminar at NIBIO September 27th, «Natural finishes for wood exposed outdoors. Why they don't work», Professor Evans will describe the changes that occurs when wood is exposed outdoors. Dr. Evans' seminar draws upon the work in his laboratory and others who have chosen to focus on the important problem of surface degradation and protection of wood.
The seminar is held at the NIBIO main offices in Ås, 30 km south-east of Oslo.
September 27th, 9.00-10.00 am: Natural finishes for wood exposed outdoors. Why they don't work.
Tekst frå www.nibio.no kan brukast med tilvising til opphavskjelda. Bilete på www.nibio.no kan ikkje brukast utan samtykke frå kommunikasjonseininga. NIBIO har ikkje ansvar for innhald på eksterne nettstader som det er lenka til.