Benin – small country, big ambitions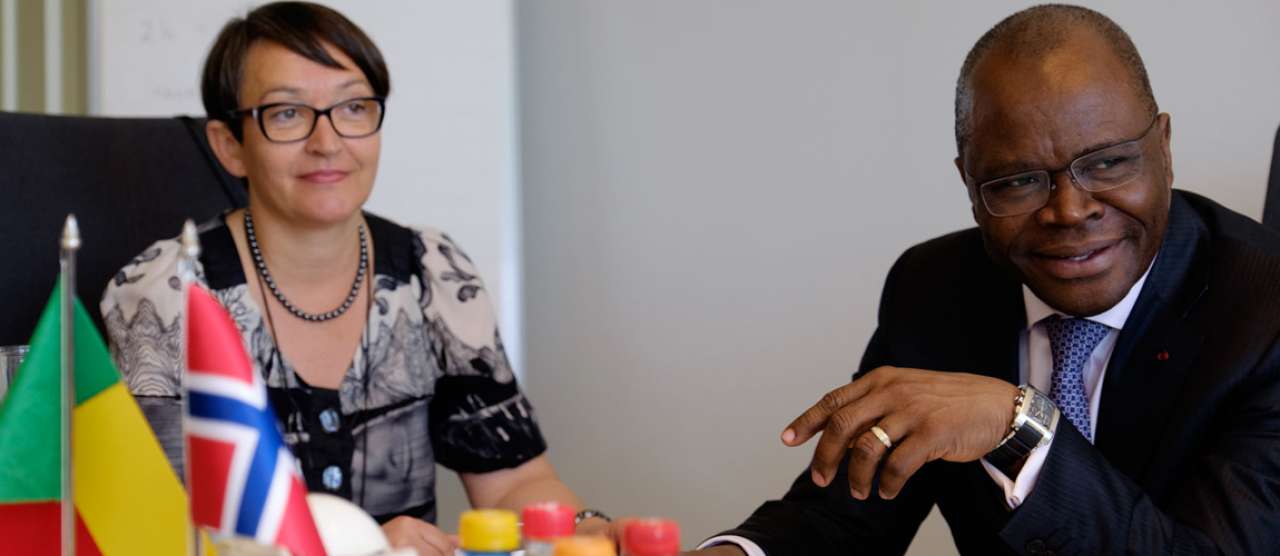 Benin's new government is looking for new possibilities and new knowledge. Some key areas are food security and food safety, adaptation to climate change and sustainable forestry. The Minister of Foreign Affairs and Cooperation of Benin, his excellence Mr Aurélien Agbénonci, visited NIBIO along with the Ambassador, Mr Eusébe Agbangla, and his Attaché, Mr Norbert Tity, 26 May.
The purpose of the visit was to discuss possibilities of future cooperation between the Agricultural University of Kétou (UAK) and NIBIO. – There is nothing we can achieve in Benin or in Africa without education and research, and this is why I am pleased to visit NIBIO, said the Minister. The current government of Benin has been in office for a few months, and their government program is focused on creating a change. Researchers should not experience government interference and bureaucracy, but rather that the government should be a facilitator. In this case, Mr Agbénonci is interested in facilitating cooperation between the UAK and NIBIO.
The Minister's own educational background of environmental studies in Senegal made him quite familiar with some of NIBIO's target areas, such as environment and climate, food security and food safety. Mr Nils Vagstad, Director of Research in NIBIO, said that the basic mission of NIBIO is livelihood and sustainable development, and this would be a good platform for the cooperation between UAK and NIBIO.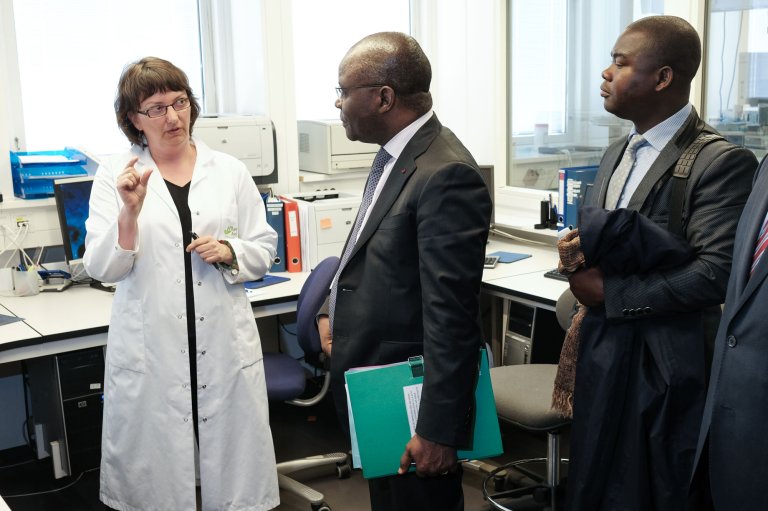 – Benin is a small country, but we are big in what we want to achieve. However, we are a realistic country, building on our potential, said Mr Agbénonci. Benin needs projects that can create sustainable businesses locally, with local resources, workers and markets. In this context, bioeconomy could be defined as economy grounded in people's lives.
NIBIO has already had project activity in Benin, as senior scientist May-Guri Sæthre was heading the project Integrated pest management (IPM) in urban and peri-urban (UPU) horticulture in Benin from 2007-2013. A PhD student from this project, Ghislain T. Yepa-Yotto, is now a lecturer at UAK, bringing knowledge back to Benin.
When addressing the topic of forestry and deforestation in Benin, the Minister underlined that the government had recently decided to revisit all agreements with foreign companies on cutting down forest in Benin and exporting the timber. A temporary ban is in place, and the aim is to ban this activity permanently. – We need to protect our forest not to become a desert, said the Minister. Scientist Belachew Gizachew from NIBIO is working with forest research, and presented some key areas where NIBIO could contribute.
Mr Agbénonci offered an official invitation for NIBIO to come to Benin, - but not for a workshop or seminar. – If countries could be built on seminars, Benin would be rich!, he said. The Minister would rather invite NIBIO to come to Benin and learn more about the possibilities the country has to offer, and build relations to various institutions. There is a lot of potential for a fruitful cooperation that both parties will benefit from.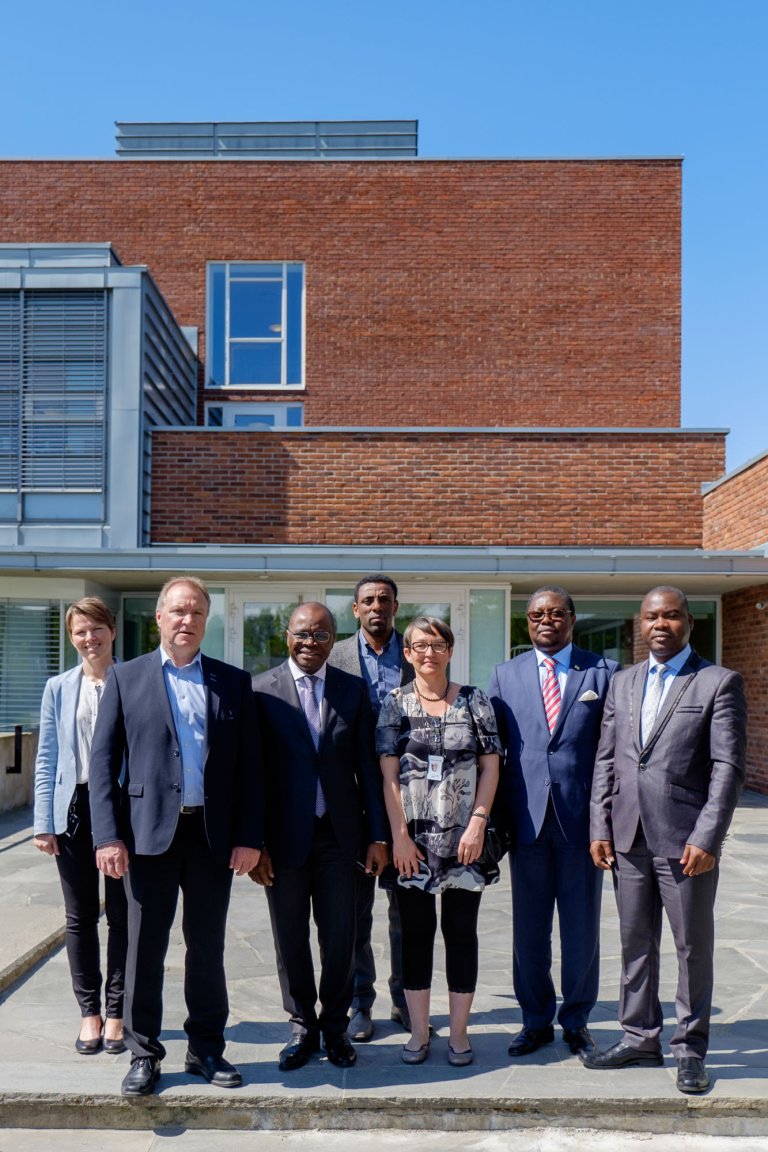 KONTAKTPERSON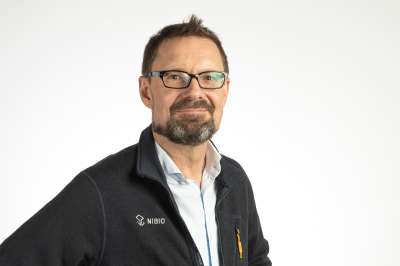 Tekst frå www.nibio.no kan brukast med tilvising til opphavskjelda. Bilete på www.nibio.no kan ikkje brukast utan samtykke frå kommunikasjonseininga. NIBIO har ikkje ansvar for innhald på eksterne nettstader som det er lenka til.