Division of Environment and Natural Resources
OPTAIN: Optimal strategies to retain and re-use water and nutrients in small agricultural catchments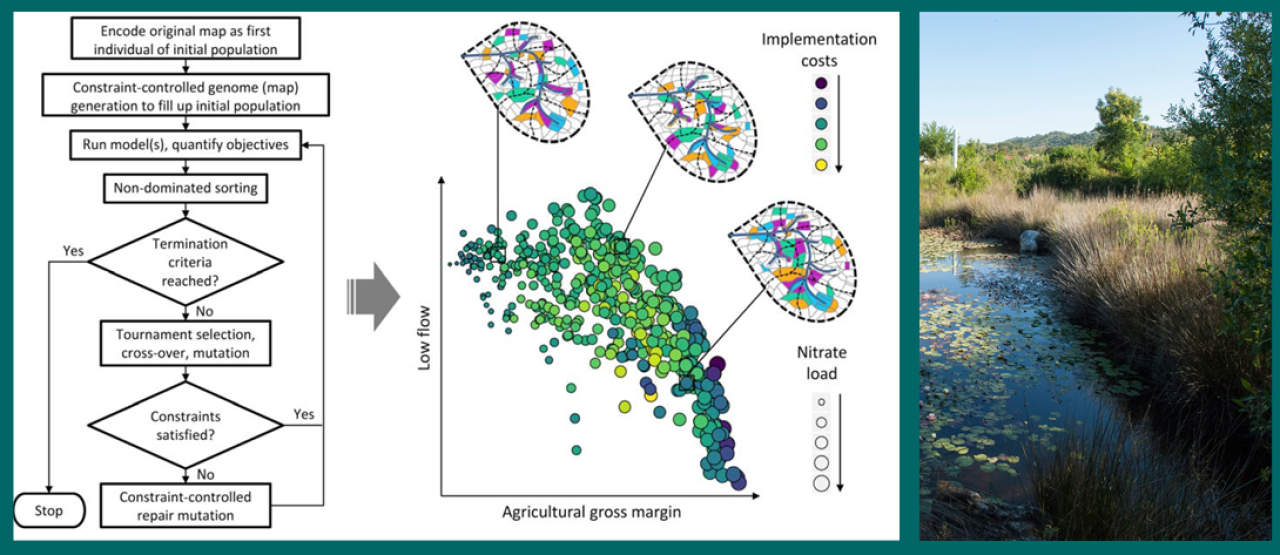 Active
Last updated: 08.05.2023
End: aug 2025
Start: sep 2020
OPTAIN proposes a social and scientific journey toward the increasing and better understanding of the multiple benefits of Natural/Small Water Retention Measures (NSWRM). The Norwegian case study area, Kråkstadelva catchment, is located within the Hobølelva watershed 30 km S-SE of Oslo.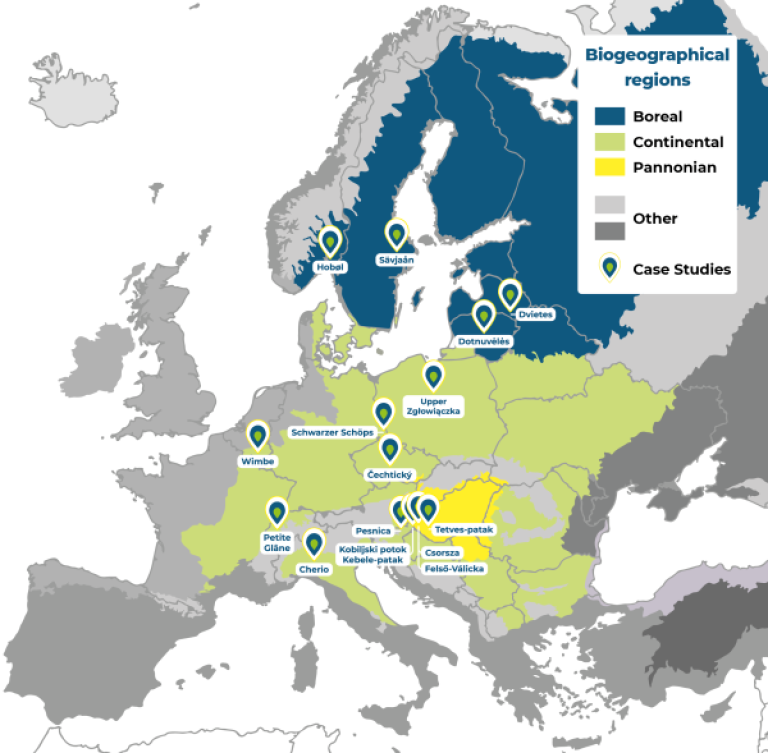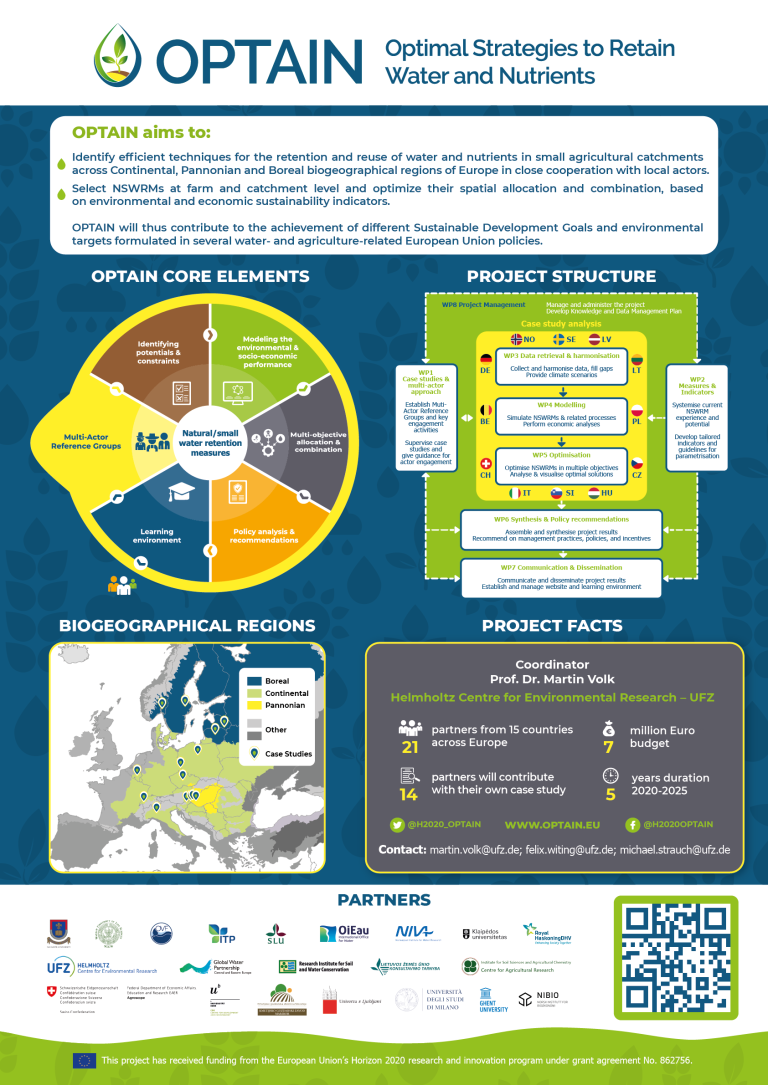 OPTAIN leaflet
| | |
| --- | --- |
| Status | Active |
| External project link | OPTAIN official website |
| Start - end date | 01.09.2020 - 31.08.2025 |
| Project manager | Attila Nemes |
| Division | Division of Environment and Natural Resources |
| Department | Hydrology and Water Environment |
| Total budget | 70000000 |
| Funding source | EU Horizon 2020 |
Natural/Small Water Retention Measures (NSWRM) in OPTAIN are small and multi-functional measures for the retention/management of water and nutrients in agriculture and hydromorphology, small technical measures related to drainage infrastructures and measures positively affecting water use efficiency of the agricultural production.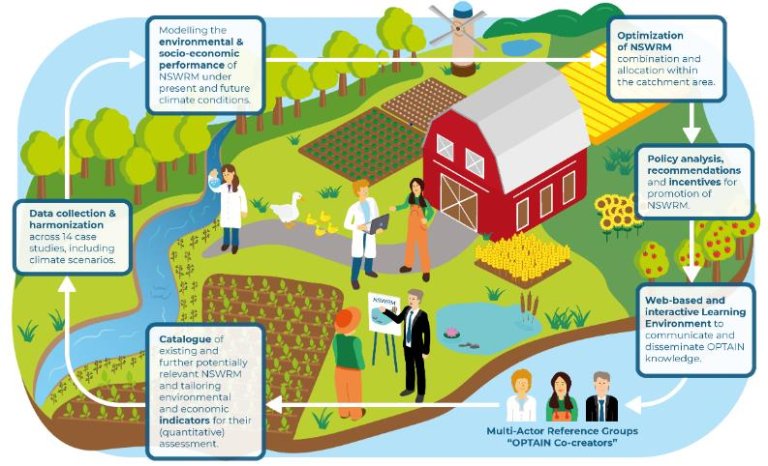 The project will identify efficient NSWRM to better adapt to extreme events (floods, droughts) and reduce conflicts between agricultural water uses and other human and environmental demands in small catchments across Continental, Pannonian, and Boreal biogeographical regions of Europe in close cooperation with local actors.
Project outcomes will be elaborated from the current state of knowledge, the experience of stakeholders from 14 case studies, and innovative scientific modelling and optimization approaches.
Norwegian case study
In Norway, the case study area Kråkstadelva catchment, is located within the Hobølelva watershed which lies approx. 30 km S-SE of Oslo. The catchment size is approximately 51 km2. Agricultural land covers around 43% and is dominated by cereal production. Forest covers around 45% of the catchment. Heavy clay soils dominate in the area (up to 80% of clay content). Mean annual temperature is 5.3°C and average annual precipitation is approximately 864 mm.
Floods of varied magnitude occur frequently in the catchment, typically during spring snow melt and autumn rainstorms. The main challenge in the area is water quality (including high phosphorus pollution) and soil erosion (including riverbank erosion and quick-clay landslides). There is already high focus on environmental mitigation measures, for example reduced tillage (no tillage in autumn), buffer zones, grass-covered water ways, constructed wetlands and the use of catch-crops.
The aim of the work carried out in the catchment, is to help identify new land management strategies, including the best combination and allocation of measures in the catchment as well as implementing new (combinations of) measures, in order to improve water retention in the soil and the landscape and as a result reduce the risk of flooding, and improve water quality downstream.