Division of Environment and Natural Resources
ClimaAdapt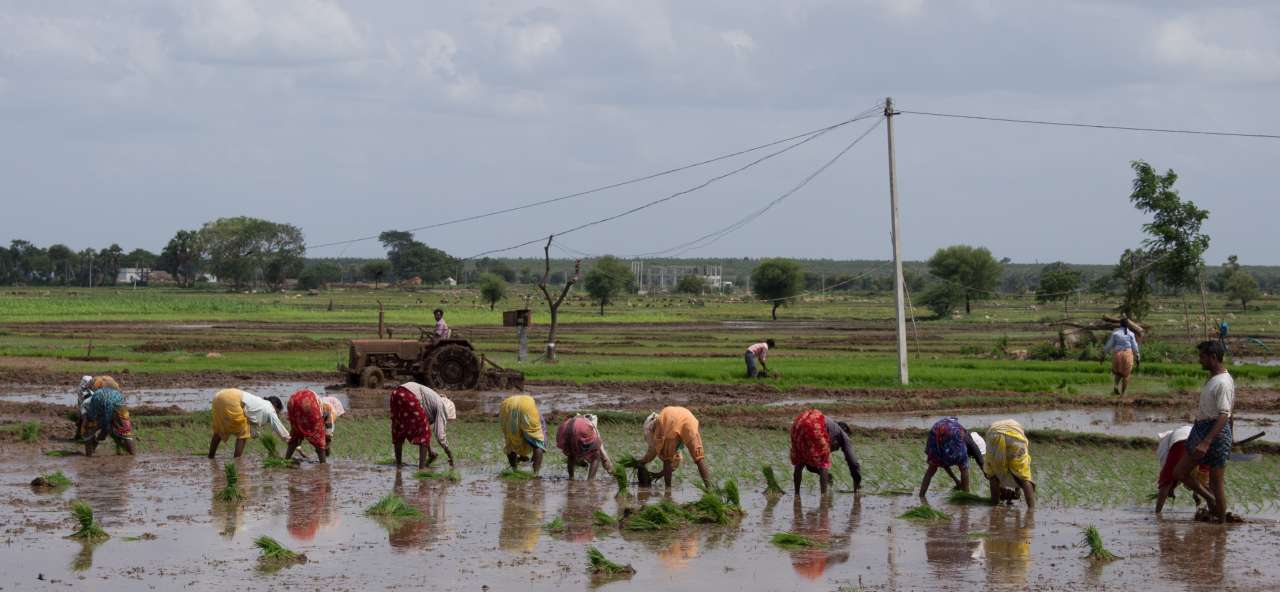 Finished
Last updated: 18.06.2021
End: may 2017
Start: sep 2012
ClimaAdapt has taken an integrated science-stakeholder-policy approach in the development of an adaptation framework for water and agriculture sectors in Andhra Pradesh, Telangana and Tamil Nadu states in India. The project has aimed towards developing climate-smart agriculture technologies, and has succeeded in improving the adaptive capacity of thousands of Indian smallholders.

| | |
| --- | --- |
| Start - end date | 01.09.2012 - 15.05.2017 |
| Project manager | Sekhar Udaya Nagothu |
| Division | Division of Environment and Natural Resources |
| Department | Hydrology and Water Environment |
| Partners | Project partners include the Norwegian Institute of Bioeconomy Research (NIBIO), the International Water Management Institute (IWMI), the M.S. Swaminathan Research Foundation, the Water and Land Management and Training Institute (WALAMTARI), Tamil Nadu Agricultural University (TNAU) and the Irrigation Management and Training Institute (IMTI). |
| Funding source | The Ministry of Foreign Affairs in Norway, through the Royal Norwegian Embassy, New Delhi. |
The primary objective of the ClimateAdapt project has been to improve the adaptive capacity of the farming communities and agriculture and water sectors in the three Indian provinces of Andhra Pradesh, Telangana and Tamil Nadu. This has been done through pilot testing of selected adaptation measures and developing methodologies for upscaling the tested measures, as well as capacity building of local stakeholders and agencies involved in climate change adaptation.
The main outcomes of project include farmer driven testing, refining, upscaling and finally, the implementation of several new rice growing and irrigation technologies as well as seed varieties. Eight Village Knowledge Centres have been established in the project, providing close to 25,000 local farmers with good and relevant information and training on farming and climate adaptation. An additional 65,000 farmers have benefited from this, gaining access to information through farmer-to-farmer communication and exchange of knowledge processes.