Arctic Molecular Ecology Research at Svanhovd
NIBIO Svanhovd is a hub for genetics-based research and monitoring of arctic and subarctic ecosystems. The activity is strongly committed to collaborative environmental research in the Barents region, and cooperates extensively with all countries in the region. The station disseminates knowledge and performs R&D based upon the local natural environment, and runs active outreach and environmental education programs.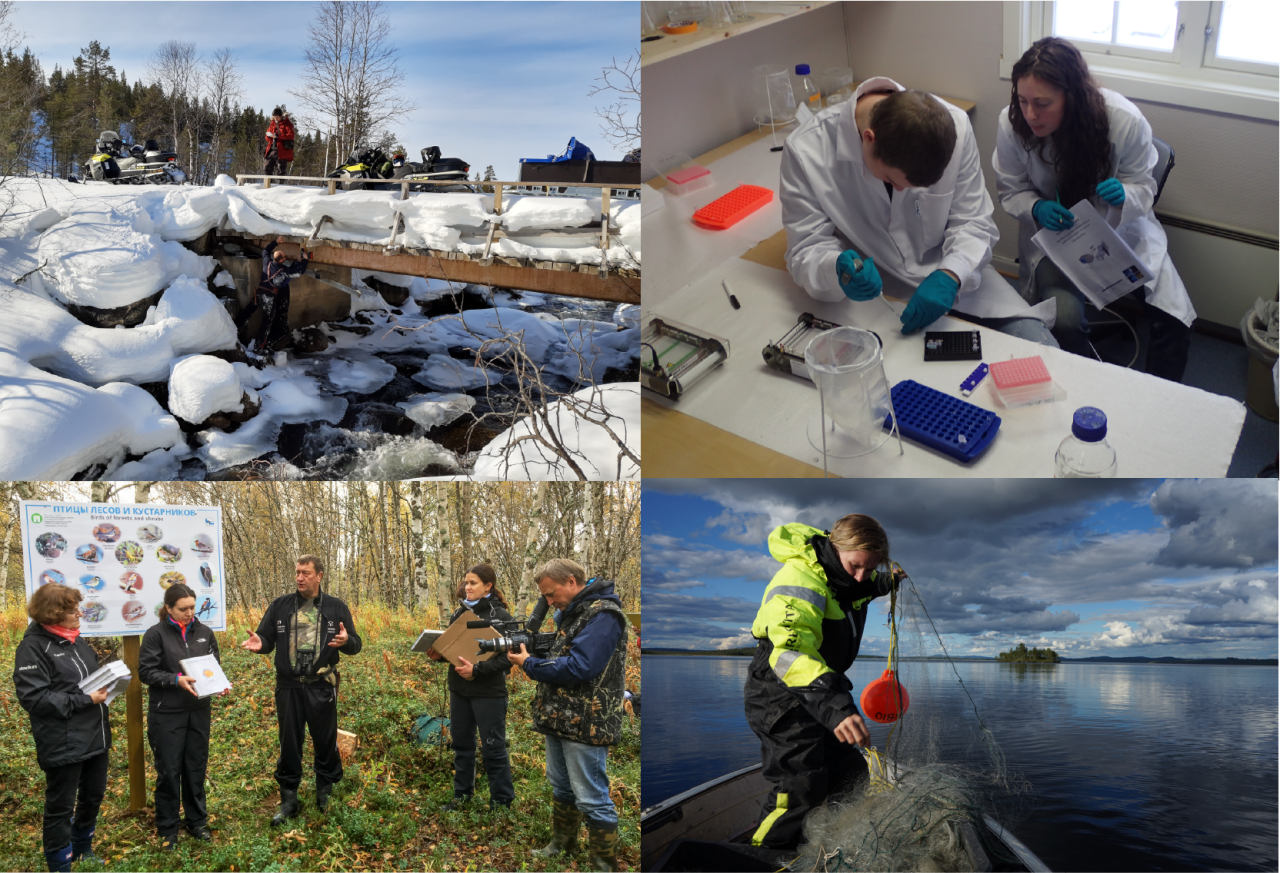 Svanhovd is located in the village of Svanvik beside the Pasvik river, in the middle of the wedge of Norwegian land that separates Russia and Finland in the north. The region represents a transition zone where the eastern Siberian taiga meets the western Boreal forest, and where northern mountain birch forests transition into arctic tundra. Numerous characteristic species of plants, mammals, birds and insects are found at this intersection of different ecosystems.
Research Projects
Svanhovd is home to NIBIO's Department of Ecosystems in the Barents Region, which specializes in the use of molecular-genetic methods for applied and basic environmental research. Svanhovd's combination of a location in the middle of a rich nature and availability of a modern DNA laboratory provides a unique setting for such work: it is literally possible to proceed from field sampling to laboratory analyses within a few minutes.
Svanhovd lies within the core habitat of the brown bear, and the station has been at the forefront of genetic monitoring of bear populations based on non-invasive samples such as scats and hair. Other ongoing projects focus on, for example, population genetics of polar bears in Svalbard and lynx in Finland, effects of stocking and hydroelectric dams on genetic structure of fish species, inference of diet and gut microbiomes in small mammals, and communities of herbivorous insects and pollinators in subarctic and arctic habitats.
Because of the diverse research activities, many different molecular-genetic methods and marker systems are in use at Svanhovd. For example, microsatellites/STRs and ddRADseq markers are used for population-genetic analyses of vertebrate species, and barcoding and metabarcoding approaches are used for inference of insect communities as well as surveys of microbiomes or environmental DNA.
The Svanhovd Conference Centre and Other Activities
In addition to NIBIO's Department of Ecosystems in the Barents Region and the Molecular Ecology Laboratory, the station complex encompasses the Svanhovd Conference Centre, which is ideal for arranging both large and small meetings, gatherings and conferences. The centre has a spacious auditorium and a range of different-sized meeting rooms, 50 sleeping places, attractive local food, exciting exhibitions, and beautiful surroundings.
A fertile and exciting botanical garden with Nordic and alpine perennials, food plants and summer flowers frame the Svanhovd station, while a permanent exhibition presents the unique nature, culture and history of the Øvre Pasvik National Park and the Pasvik River valley. One section of the exhibition presents facts about the life of brown bear, and about bear-related research projects and management.
DNA Laboratory Svanhovd
We are offering a range of genetic analyses of mammals, fish, insects and microorganisms. The data can be used for individual discrimination, sex and species determination, population genetics and detection of selected genetic markers. We also provide development of new marker sets in new species or study systems.
More information
Molecular Ecology Lab
The Molecular Ecology Laboratory at NIBIO-Svanhovd in northern Norway applies genetic and genomic technologies to address basic and applied research problems spanning a wide range of ecological, evolutionary, and environmental questions at the individual, population, and ecosystem level.
More information