Division of Survey and Statistics
Farmers and the city: enhancing added value and sustainability through optimized use of urban and peri-urban farm resources (URBANFARMS)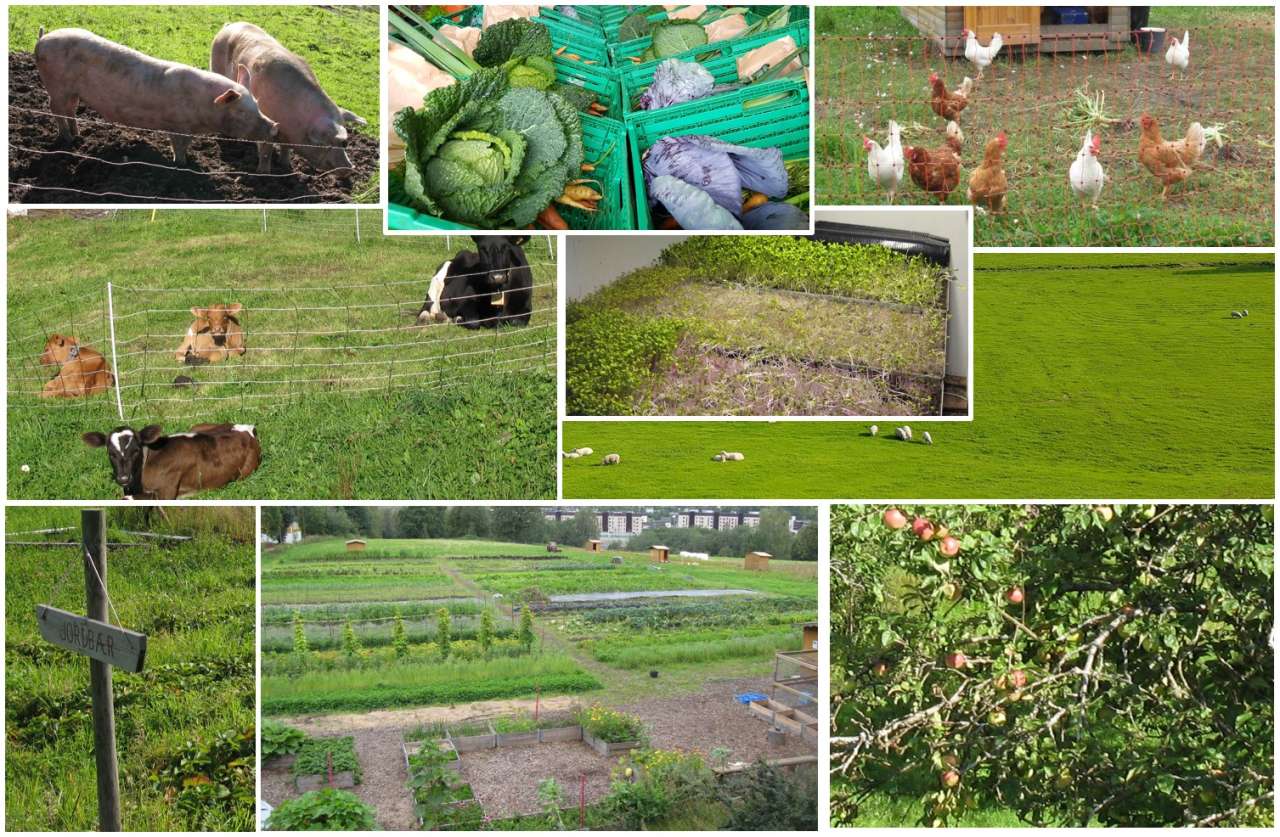 Finished
Last updated: 29.04.2022
End: mar 2023
Start: apr 2019
The project aims at elaborating effective strategies for professional farmers in cities and peri-urban areas to make use of the vicinity of the city to increase added value from their production in an economically, socially and environmentally sustainable way. The project shall identify land resources that are not in optimal use, and demonstrate business models that increase the use of local nutrients and of the nearby city's market and purchasing power.
| | |
| --- | --- |
| Start - end date | 01.04.2019 - 31.03.2023 |
| Project manager | Sebastian Eiter |
| Division | Division of Survey and Statistics |
| Department | Landscape Monitoring |
| Total budget | 9,6 mill NOK |
| Funding source | The Norwegian Research Council (BIONÆR) |
Urban and peri-urban farm enterprises can be integrated into the urban 'metabolism' (cycle of nutrients and organic matter) through organic waste recycling and production of new goods.
Two city regions in Norway with different prerequisites for agriculture (Oslo and Bergen) will be study areas, and one city in the UK (Bristol). In Bristol, urban farming as part of a sustainable food supply for the city has come much further than in Norway. Mapping of land resources, market analyses, farm potentials for strengthened contact with the urban market and integration of this into the urban metabolism will be studied for 5 farms in each region. The farms shall represent different business models in which at least some production is adapted to profit from the vicinity of the city (community supported agriculture, pick-yourself, direct sales, etc.). We will conduct economic, social and environmental sustainability analyses on farm level, using the SMART assessment with international reputation.
The consortium is interdisciplinary and international, with research scientists and other professionals from NIBIO and NORSØK in Norway, and from the Countryside and Community Research Institute and Bristol Food Network in the UK. The Norwegian Farmers Association and Organic Norway participate as stakeholder organisations. Disciplines represented are agronomy, economics, geography and sociology.