Degradation in waste streams (WP3)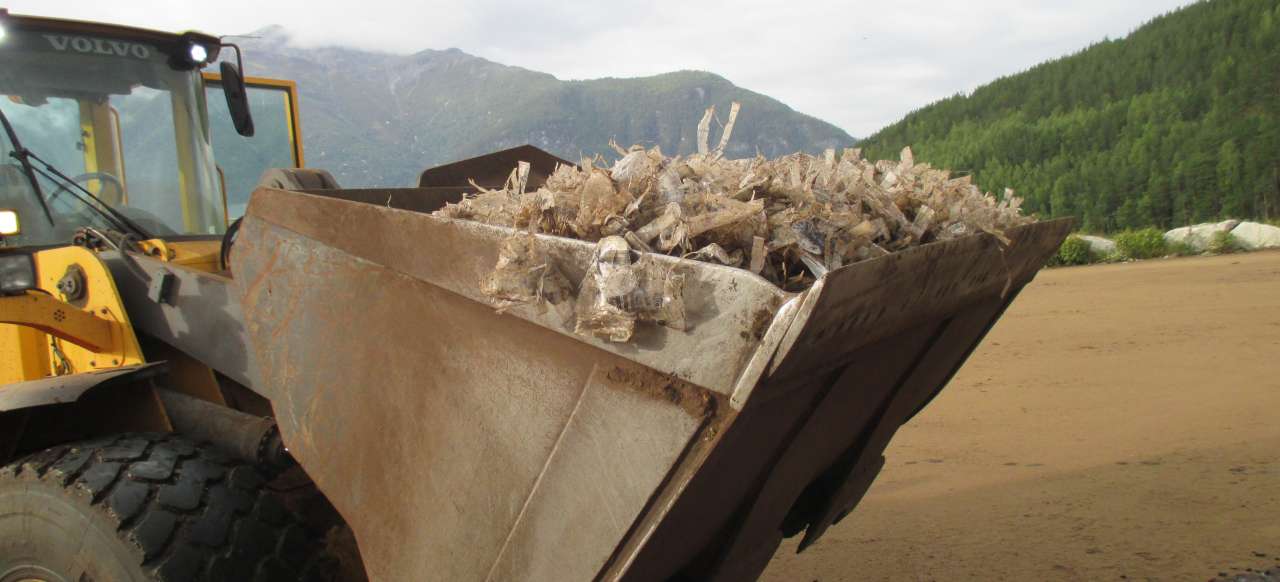 Compostable beer glasses ready to be composted at SIMAS, Norway. Photo: SIMAS
Some biodegradable products, such as waste bags, cutlery and drinking cups, are marked as compostable. How fast do they degrade during composting? Can composting and anaerobic digestion (biogas production, much more common in Norway than composting) be a source of plastics in the environment?
Here are two common logos for compostable plastics:

We have selected several biodegradable plastic products, marked as compostable, and followed their degradation during composting. Composting is an intricate process, as shown on the figure below. It consists in a series of degradation processes occuring in presence of oxygen.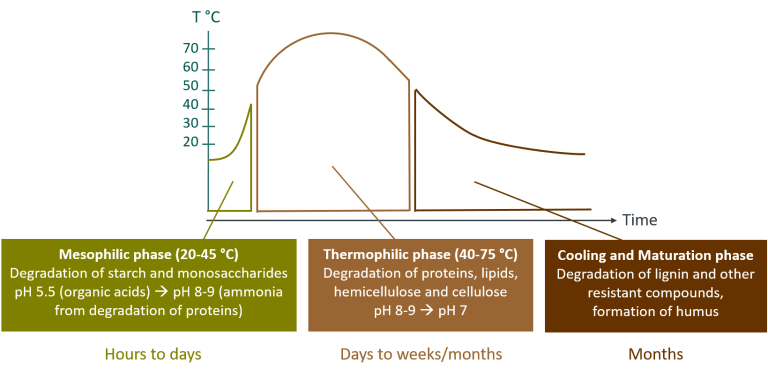 In addition to composting experiments in 135 L compost tumblers at NIBIO, we are planning large scale experiments at SIMAS, one of the very few composting plants in Norway that receive and compost compostable plastic waste.
Contacts