Producing more Norwegian plant protein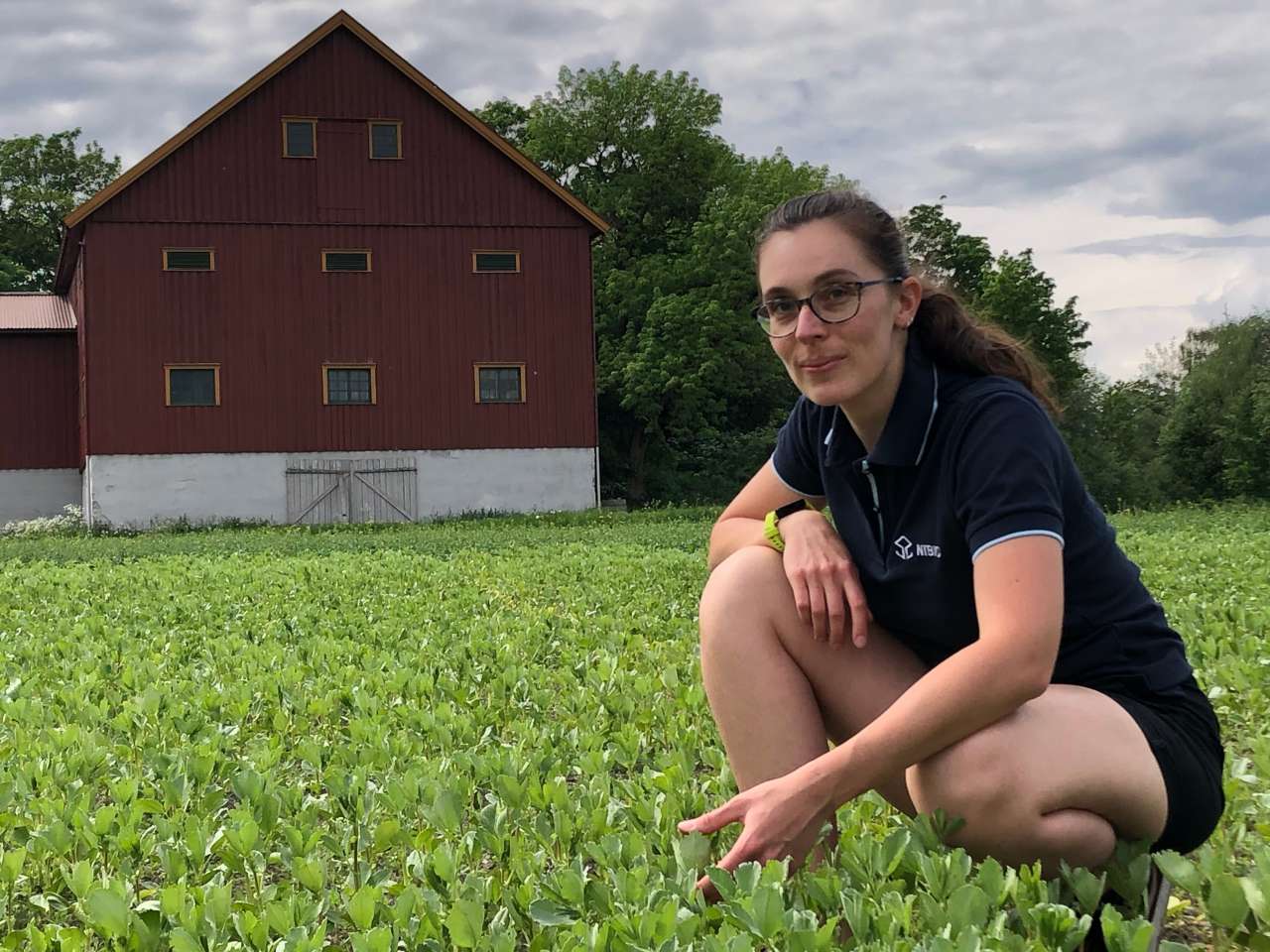 There is an increasing interest in using protein plants for both food and animal feed. Maximizing use of the potential would result in an annual production of about 20,000 metric tons of protein from legumes in Norway. To make the most of this potential, there is a need for adapted varieties and cultivation techniques.
In Norway, the plant protein products are imported or based on imported raw ingredients, particularly from soya, peas, lentils, chickpeas and various types of beans. New technology is making it possible to utilise plant proteins in new ways.
In 2018, cereals, oilseed and protein crops covered about a third of the cultivated land in Norway. Since then, area with oilseed crops has been decreasing, while that of peas and particularly broad beans has been increasing.
Of the protein crops possible to grow in Norway, broad beans are particularly popular, and produce the most protein of all the annual crops. In 2020, approximately 48,000 decares were cultivated with broad beans and peas.
One of the greatest challenges in Norway is the short growing season. Broad beans require a long growing season to reach maturation. This can mean difficult harvesting conditions, which can in turn affect the quality. Varieties that ripen earlier provide the opportunity to expand the cultivation area for broad beans, thereby increasing the production of Norwegian plant protein.
Access to early varieties from Finland has made a big difference in terms of increasing the cultivation of broad beans in Norway in recent years. The early varieties produce smaller seeds and do not cover as well as the later varieties. Trials indicate that a higher seed sowing density could be used. These varieties also require a different plant protection strategy. Testing different integrated plant protection strategies will therefore also be key going forward.
NIBIO and the Norwegian Agricultural Extension Services established the first trials with broad bean varieties 16 years ago.
Contacts