Norway's first blue-green roof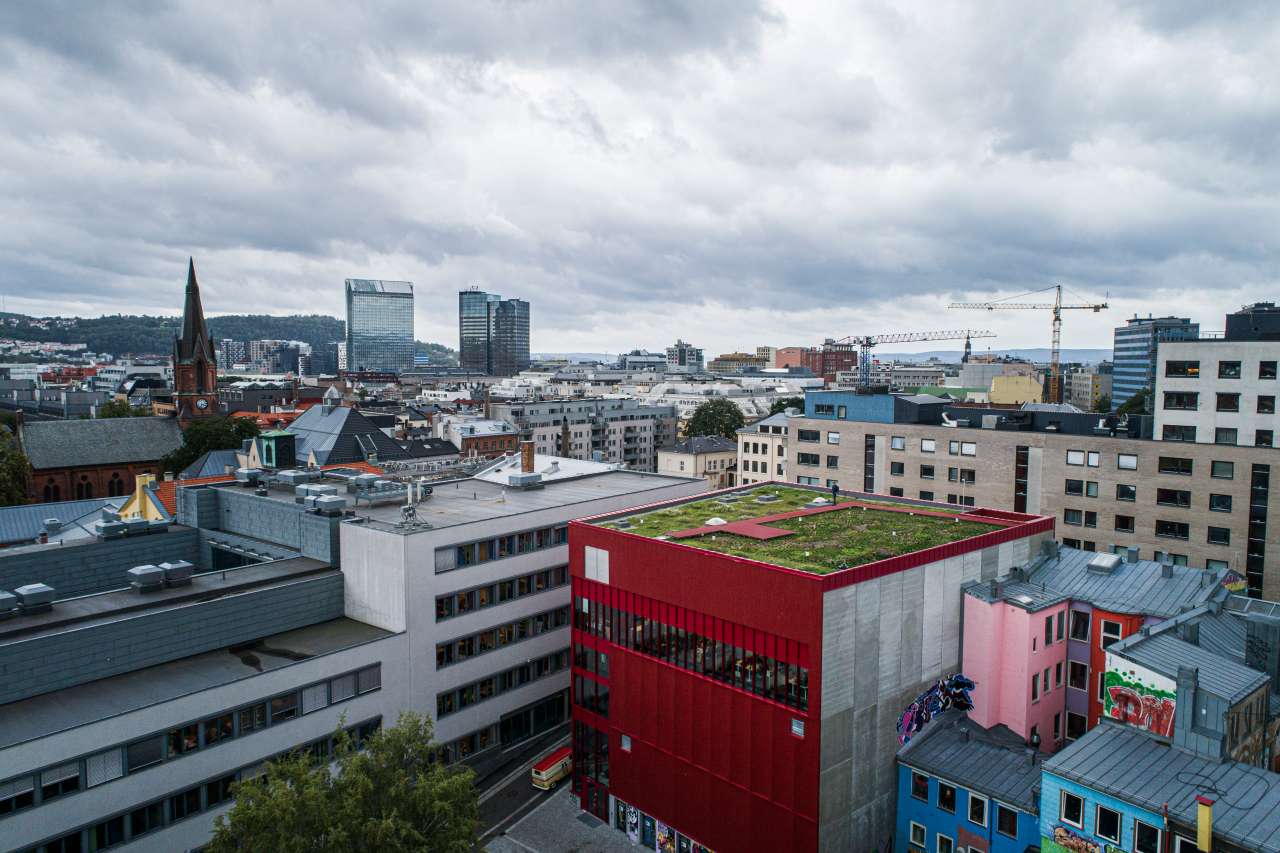 Photo: Jostein Thorvaldsen/Asplan Viak.
A slice of Norwegian nature has been recreated on the roof of Vega Scene in Oslo. The aim of the blue-green roof is to contribute to stormwater management along with increased biodiversity. It will also be an important place to learn about the role green roofs can play in urban ecology.
The Oslo region has biotopes that are home to species rare to find elsewhere in the country, notably systems on shallow calcareous soil. Urbanization, vegetation encroachment and wear and tear from recreational use have fragmented and reduced the sizes of these biotopes seriously affecting the plants and animals that live there.
NIBIO researchers Trond Knapp Haraldsen and Hans Martin Hanslin have been involved in recreating elements of an open calcareous biotope with shallow soil on the roof of Vega Scene in Oslo. This green roof has a species composition and soil structure that provides information about how different species of plants function in growing media constructed on roofs. The roof is also designed to delay greater volumes of precipitation than ordinary sedum roofs.
Growing trials were performed at NIBIO Særheim to develop growing media that provide adequate nutrition and water management, while not becoming too heavy. The researchers controlled water supply to observe how episodes of drought affect the plants and how their roots develop. The growing media that performed best in the trials can now be found at Vega Scene supporting a small set of species from the target biotope.
"The knowledge we are obtaining from Vega Scene is extremely valuable in creating similar blue-green roof projects in the future. There is an increasing demand for this type of green roof. They can help to increase or improve biodiversity in cities, supplementing the important work of conserving and restoring what is left of the original natural environment in cities," Hans Martin Hanslin explains.
Contacts