NIBIO and TARI to collaborate on climate-smart rice production system in Tanzania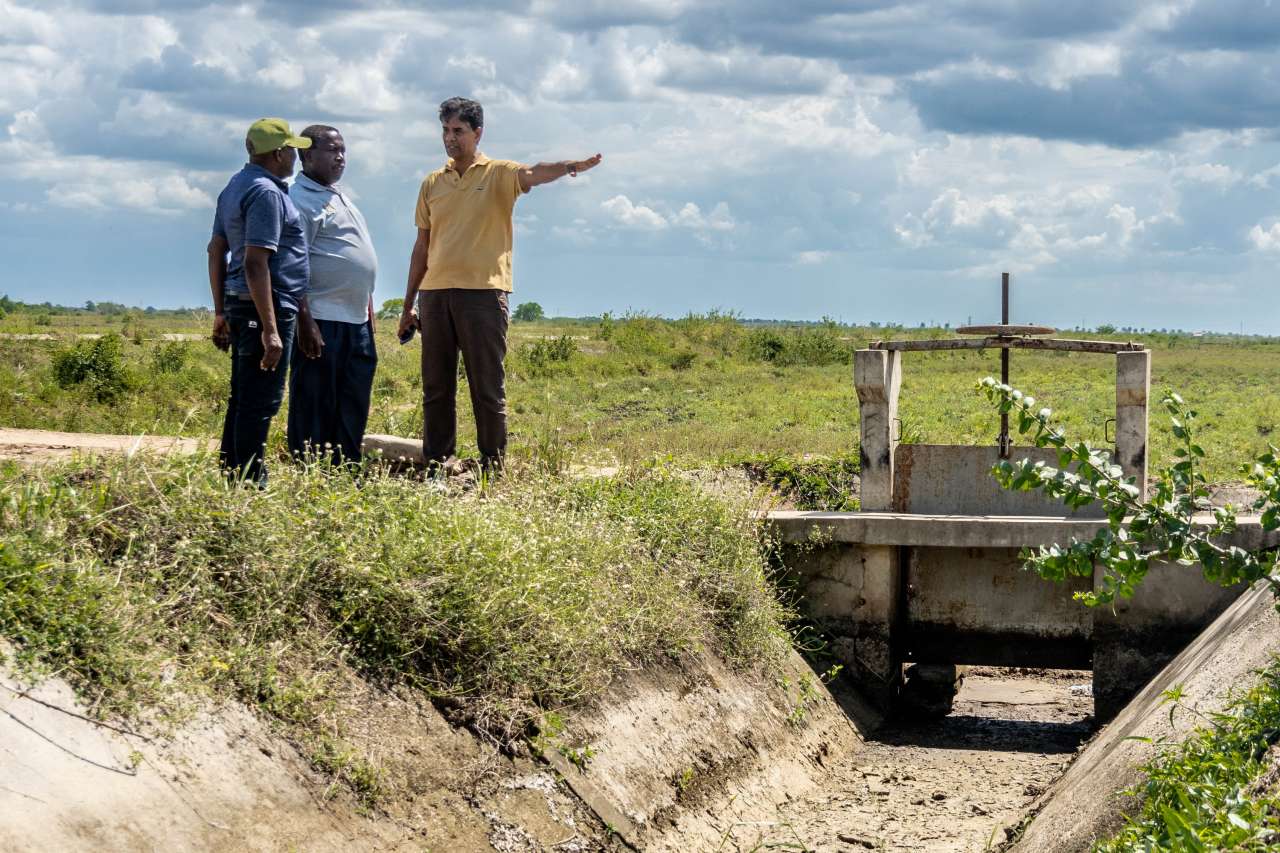 On November 28, NIBIO signed a collaborative agreement with the Tanzania Agricultural Research Institute (TARI) at the Royal Norwegian Embassy in Dar es Salaam. The aim of the Norad funded project is institutional capacity building on climate-smart and resource efficient rice production systems to benefit Tanzanian smallholders.
In Tanzania, the agricultural sector is dominated by smallholder farmers who are vulnerable to climate extremes such as droughts and erratic rainfall, in addition to other challenges such as land degradation, poor soil health management and limited access to new farming technology.
"Tanzanian agriculture must undergo a significant transformation in order to meet the related challenges of climate change and food security for a steadily growing population," Dr. Udaya Sekhar Nagothu from NIBIO says.
Dr. Nagothu is the project coordinator of the new Norad funded project initiative SRI Tanzania, which aims to increase rice productivity and improve the livelihoods of Tanzanian smallholders.
On November 28 he and NIBIO's Communication Director Ragnar Våga Pedersen met with Director General Dr. Geoffrey Mkamilo and Dr. Atu Bilaro from the Tanzania Agricultural Research Institute (TARI) to sign the project agreement.
"One of the staple foods in Tanzania, along with many other African countries, is rice. Rice production has been negatively affected by climate change, which now poses a serious threat to the nation's food security," Dr. Nagothu says.
The emphasis of the project will be on the promotion of the climate-smart agriculture technology System of Rice Intensification (SRI), which has not yet been widely explored by African farmers.
"Climate-smart rice production, in this case integrating environmental management aspects with the SRI, will increase the smallholders' productivity, climate resilience and mitigation. In turn, this will enhance national food security and meet several other requirements for sustainable development," Dr. Nagothu says.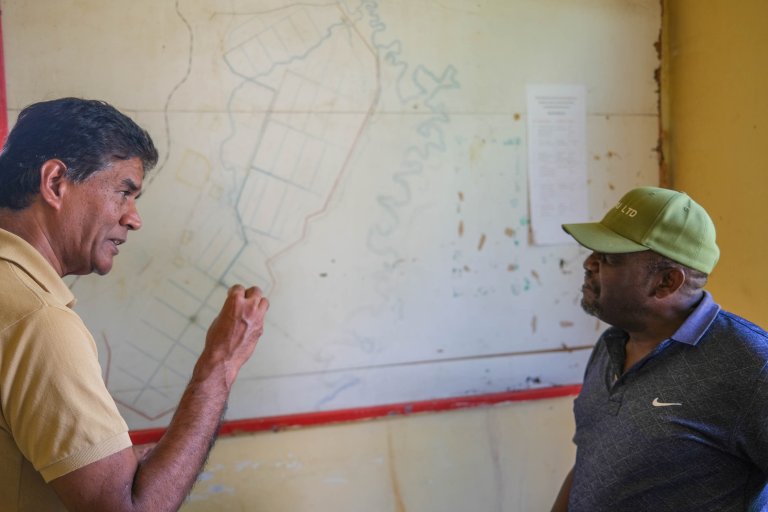 SRI Tanzania main outcomes
Three major outcomes are expected from the SRI Tanzania project. These are 1) improved sustainable rice productivity of smallholders in rice growing districts, 2) improved smallholder farmer integration, including women and youth, in SRI practices, and 3) strengthened institutional collaborations as far as climate resilient rice and resource efficiency are concerned.
To reach these goals, the project will develop a climate smart rice technology toolbox, which includes applicable information on nutrient, soil- and pest management as well as climate resilient rice varieties.
Climate resilient quality declared seeds will be developed and made available to participating farmers. In addition, competence on SRI among farmers, researchers, extension workers, along with private sector competence will be improved through comprehensive training.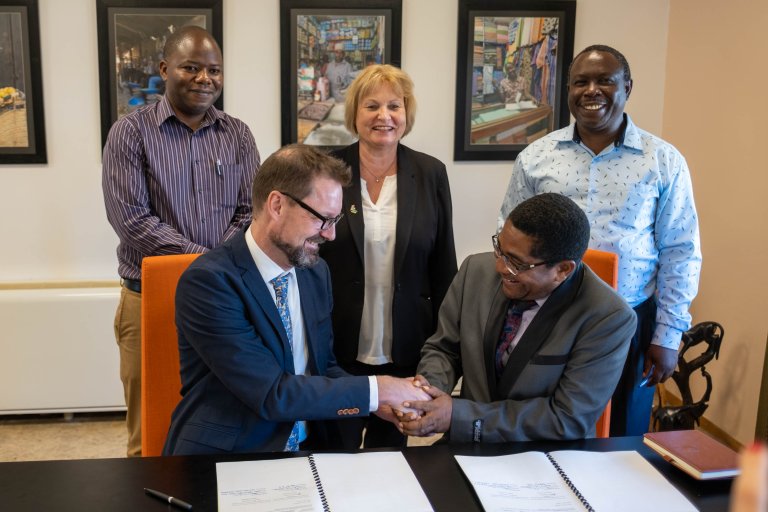 Targets smallholders from five districts
Dr. Nagothu says that the project will target at least 4000 rice farmers in the five districts Bunda, Kibaba, Kilombero, Mbarali and Iringa, along with the districts' irrigation schemes.
"Our aim is that resource-poor farming families will benefit from the more stable and productive climate-smart rice production systems which are introduced," Dr. Nagothu says.
To succeed, it is important that national agricultural research systems, non-government organizations, scientists and extension workers broaden their base of knowledge in climate-smart rice production systems using SRI-technology. The project will therefore encourage the exchange of knowledge and experiences between scientists at TARI and Indian institutes working on similar technologies. The south-to-south cooperation will enable joint visits, capacity building and training.
"We plan to involve at least 200 extension officers, lead farmers and scientists in the project work that will be taken up in the five project districts. Both private and public extension agents will benefit from training on different sustainable intensification practices within rice production," Dr. Nagothu says.
NIBIO and TARI will also develop frameworks for upscaling the SRI capacity building program, to ensure its continuity after the project ends in 2025.
Contacts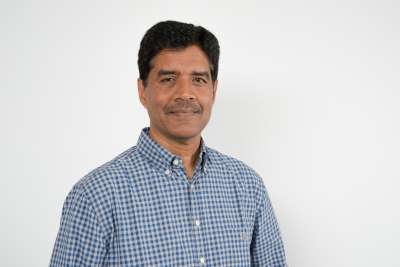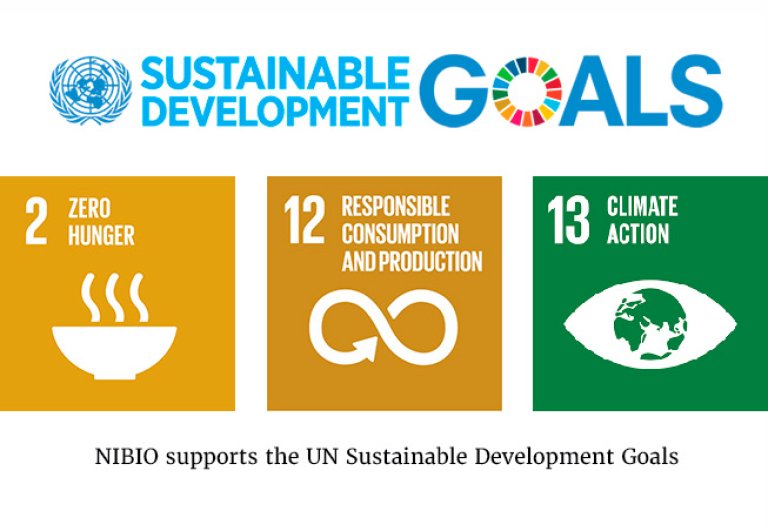 SRI Tanzania
Project: Institutional capacity building on climate-smart and resource efficient rice production systems (with focus on System of Rice Intensification) in Tanzania
Project Coordinator: Dr. Udaya Sekhar Nagothu at NIBIO
Project partners: NIBIO and Tanzania Agricultural Research Institute
Project period: November 2022-December 2025
Project Budget: Ca 9 million NOK
Funding: Norad - the Norwegian Agency for Development Cooperation
System of Rice Intensification (SRI)
The System of Rice Intensification is a farming methodology aimed at increasing the yield of rice produced in farming. It is a low-water, labour-intensive method that uses younger seedlings singly spaced and typically hand weeded with special tools.

SRI breaks with all established rules of wet rice cultivation. Firstly, the seedlings are transplanted at the two-leaf stage (between 8 and 12 days old) instead of waiting for one month. Secondly, the single seedlings are planted with an increased spacing of around 25 cm rather than planting them close together in bunches. With this method, seedlings do not compete for nutrients, space and sun, and develop stronger roots and more tillers. Thirdly, instead of continuously flooding fields to prevent weed growth, plants only receive the ideal amount of water and the soil is temporarily kept dry. This favours soil microbial development and reduces methane emissions. Since weeds have to be controlled manually using a mechanical hand tool, the soil is well aerated, thereby improving plant growth. Finally, organic manure and compost is used for fertilization.
Sources:
Wikipedia, www.globalagriculture.org and SRI Network and Resources Centre/Cornell University