Excess fertiliser: Resources gone astray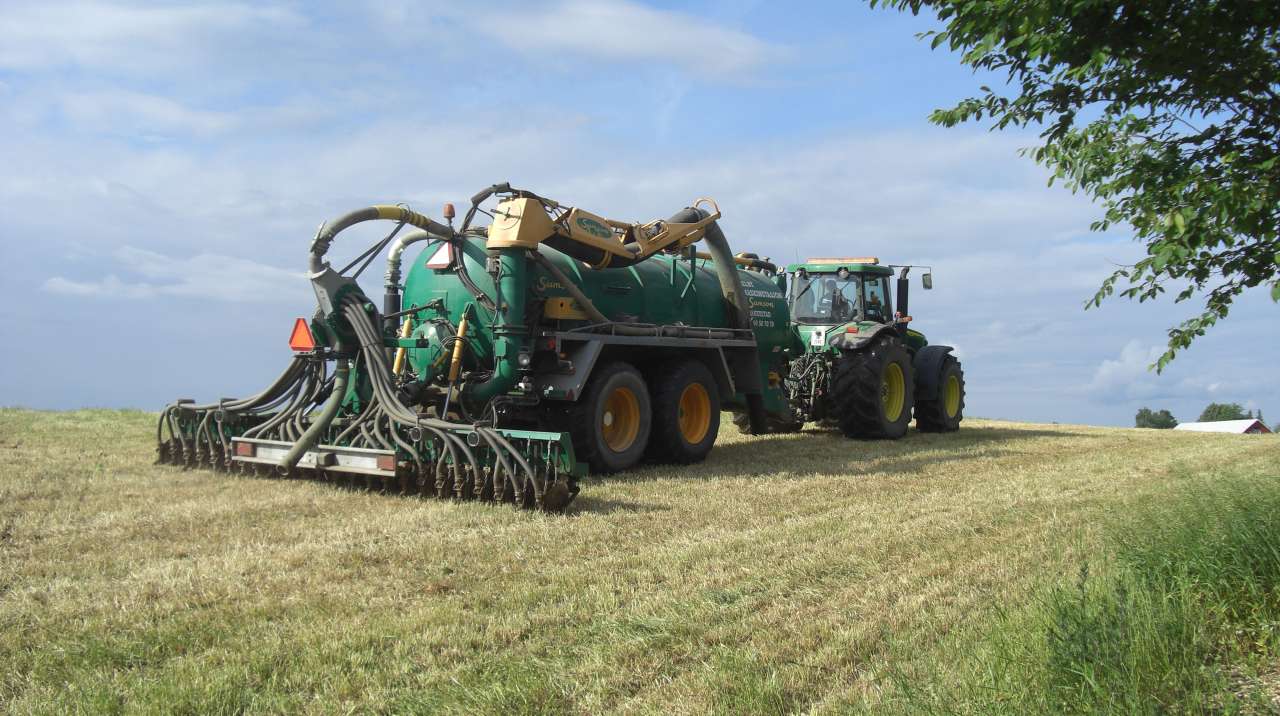 Fertiliser is like gold to farmers but can be a challenge to society. Nutrients that end up in the wrong place and accumulate in nature create an environmental problem. Therefore, we have fertiliser regulations. Now, these are to be revised.
In their proposal for updated regulations on fertiliser use, the Norwegian Agriculture Agency and the Norwegian Environment Agency put forward different requirements concerning "spreading volume". Both agencies however want stricter regulations for application of animal manure, which results in an increased need for spreading area.
This will have consequences for many livestock farms. Operations requiring concentrated feeds, such as dairy, pigs and poultry, will feel the effects of changed regulations the most.
NIBIO has calculated that nearly 3600 farms have a surplus of animal manure at an emission limit of 2.5 kilos of phosphorus per decare, as suggested by the Norwegian Agriculture Agency. The Norwegian Environment Agency proposes an upper limit of 2.1 kilograms. This means that approximately 4900 farms will have a surplus.
Rogaland is the only county that will have a net fertiliser surplus based on the new requirements.
NIBIO has assessed the social economics of how to best and most effectively handle the increased fertiliser surplus.
It is important to be able to use animal manure as close to the farm as possible. Therefore, transportation of fertiliser is a key factor in the reporting.
Geographic and agronomic operational differences present different nutrient needs throughout the growing season and affect fertiliser sales. This calls for a differentiated set of regulations.
Restricting the spreading time has also been discussed, with assessments of what time of year and at what point during the season the fertiliser has the greatest nutritional effect and the lowest risk of emissions.
Contacts