Creating value from wood waste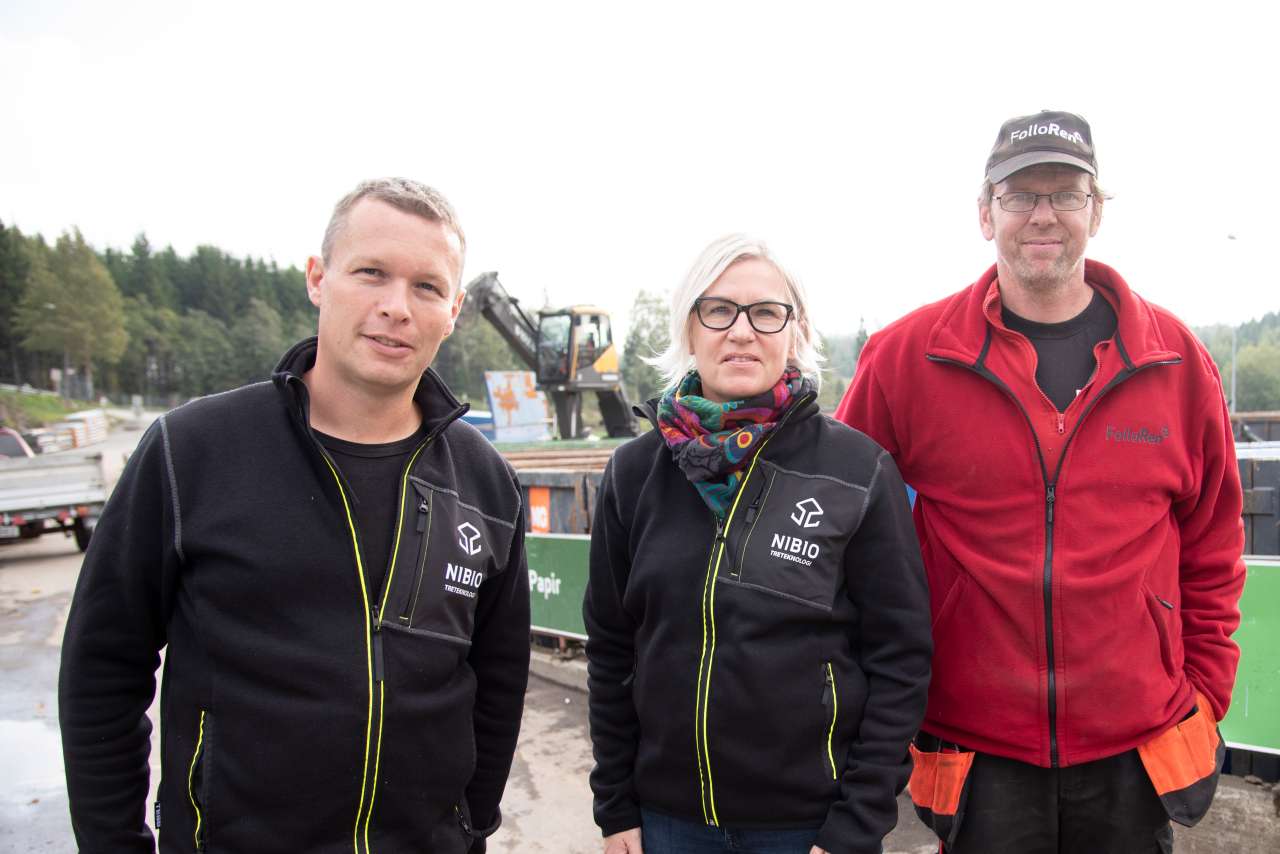 The increased use of wood results in several by-products. How can we exploit these residues in new and profitable ways?
An increase in construction and renovations has caused
wood waste to become one of the largest categories of
materials handled by recycling centers. Wood makes up
between 30 and 40 percent of all the waste processed
by the recycling center Follo Ren. The majority of that
wood is used in energy recovery. The material's
potential for reuse literally goes up in smoke.
The goal of Norway's waste policy is to increase the
recycling of waste materials, including wood.
Inspired by the large volumes, Follo Ren and NIBIO
have joined forces to study the wood waste being
delivered to recycling centers. The joint research
project will analyse the quality and amount of
different kinds of wood waste in order to develop new
methods for recycling these materials.
The goal for the use of wood in construction is to
follow a cascading approach, whereby the wood is
reused several times, in different products, before it
is eventually burned and used for energy recovery.
This approach also ensures that the carbon remains
in the wood for as long as possible.
The EU has set a goal that 70 percent of the waste
produced by the building and construction industry
be recycled by 2020, and requirements for the
recycling of materials in new construction projects
are currently under discussion. This goal creates a
strong incentive to develop new products made from
recycled wood materials and to facilitate the reuse of
wood-based building components.
NIBIO is working to identify new applications for
waste wood so that a smaller proportion of it goes to
energy recovery. Examples of these applications
include using wood waste in the form of charcoal as a
soil conditioner, and for creating interior products
such as furniture and chipboard.
NIBIO aims to identify new trends and ideas early,
and to support the industry by providing solutions
for high-quality, environmentally-friendly, and
profitable products and workplaces in the future.
Contacts