Cereal cyst nematodes are a growing problem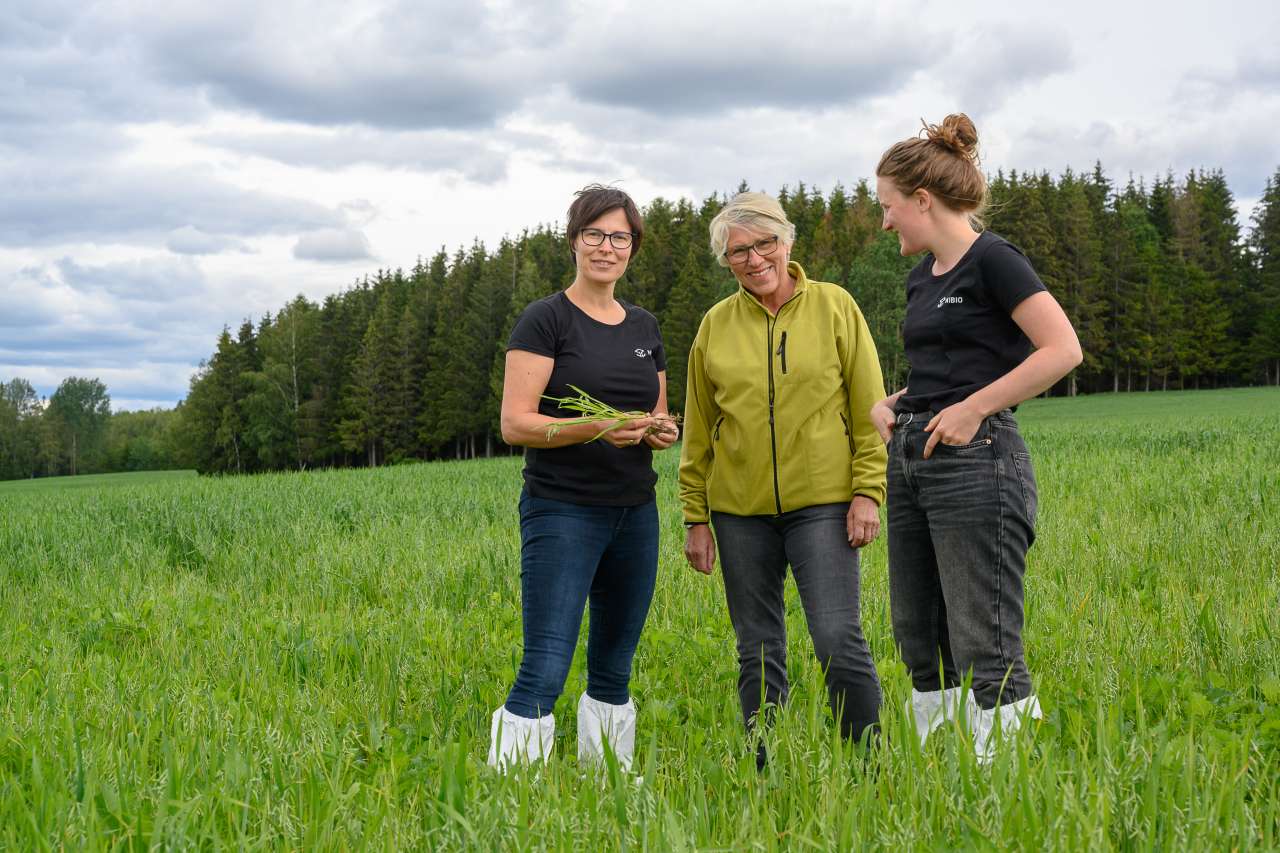 Thorild Haga Brødholt and her husband Bjørn grow oats for seed grain production on 60 hectares in Kråkstad, in the Municipality of Ski. Analyses revealed that their fields are infested with cereal cyst nematodes.
Nematodes have damaged the roots of the oat plants within an oval-shaped area of 4–500 square meters, causing them to be stunted and less vigorous. Weeds have flourished between them.
The oat variety grown in this field was selected because it is resistant to cereal cyst nematodes.
"And it is," says NIBIO researcher Marit Skuterud Vennatrø. "However, when there are a lot of nematodes in the soil, the variety can be damaged anyway. This soil is clearly heavily infested with these pests."
In 2019, conditions for nematodes were ideal, with a cool and wet early summer. Several farmers in the district saw clear symptoms of nematode damage this year. More up-to-date knowledge about grain varieties and their resistance to nematodes is therefore needed.
Marte Persdatter Tangvik is working on a doctoral degree on free-living nematodes in soil. By counting and identifying the species of nematodes in soil samples and combining this with drone photos of the field, she will study the extent of damage in relation to the number of nematodes in the soil.
Farmers who see suspicious patches in their fields are encouraged to take soil samples and send them to the Plant Clinic at NIBIO for nematode analysis. NIBIO has recently developed instructions for sampling that can be downloaded from NIBIO's website.
"There are resistant grain varieties available," assures Marit. "It is, however, important to know which species and races of nematodes are present in the field before choosing one.", it is, however,
If a nematode problem has become established, it is important to avoid the nematodes' host plants. Well-planned crop rotation with non-host plants will reduce the nematode population and help the farmer control the problem.
Contacts