Computer models to estimate environmental concentrations of pesticides
In order to assess the possible environmental effects of a pesticide, it is important to evaluate how the active substance will break down in water and soil, how it will be transported in soil and water, and what effects any exposure may have on soil and aquatic organisms.
There is only a limited number of studies that can be carried out to investigate what happens to the pesticides in nature because running experiments are both costly and time-consuming. Therefore, computer models have been developed as a supplement to the laboratory and field studies.
The use of computer models in the estimation of environmental exposure, i.e. estimation of pesticide concentrations in soil, groundwater and surface water, is particularly widespread as these predictions are often used further in the risk assessment for terrestrial and aquatic organisms such as earthworms, algae and fish. These estimates of concentrations in water or soil, so-called PEC values (Predicted Environmental Concentration) can then be compared with toxicity data for different organisms, such as EC50 or LD50 (EC – Effect Concentration, LD – Lethal Dose). In most computer models, scenarios have been developed, i.e. a collection of data that includes soil, climate, crops and plant development, which will represent a larger area. By selecting scenarios, and then specifying the type of pesticide, with data on, for example, decomposition and binding in soil, crop, application rates, application time, etc., one can then predict what will happen to a specific pesticide in a specific area. Often one can then choose a scenario from a list in the model, for example the Norwegian scenario Rustad in the leaching model MACRO or the scenario Syverud in the surface runoff model WISPE.
Here are some of the models NIBIO uses in our work to assess the fate of pesticides in the environment.
Leaching in soil
The groundwater model MACRO comes in different versions, but common to all of these is that they calculate a concentration of a pesticide on the way down into the soil, i.e. in the direction of groundwater/drainage water. Depending on the model version, the concentration in the soil water is estimated at a depth of 1-2 meters. One of the special things about MACRO is that it simulates the transport of pesticides in soil with macropores, i.e. larger pores/channels that are often made from earthworms or plant roots. These pores can conduct a lot of water in a short time downwards into the soil. The main model is described in detail on the websites of EU Joint Research Centre's website (JRC) or at the Swedish University of Agricultural Sciences (SLU).

MACRO 5.2 and 5.5.4
Separate Norwegian scenarios have been developed for use in MACRO 5.5.4, Rustad and Heia. The relevant data files for these scenarios can be uploaded to the model via the Norwegian Food Safety Authority's website. MACRO 5.5.4. is the version of MACRO used by the European Union (MACROinFOCUS) in the pesticide approval process. MACRO can also simulate leaching of substances other than pesticides as long as the correct input parameters are available, such as water solubility, sorption coefficient and half-life in soil and water for the substance in question. These properties can be extrapolated from other substances or estimated from other criteria or data. MACRO 5.5.4 is based on MACRO 5.2, which is a pure research version of the model.
MACRO-DB
The model version MACRO-DB is a model developed to provide decision support in assessing the fate of pesticides and transport in soils, where different regions in Sweden are included with soil types and climate. This model is intended to be used by municipalities, councilors and farmers when applying for the use of pesticides in various water-protected areas. Here, too, NIBIO has incorporated Norwegian data on climate, soil types and cultural development for various major agricultural regions in Norway, so that we can simulate how pesticides are transported downwards into the soil. The project Pesticides - tables for leaching risk for use in spraying planning (see link at the bottom of the page) uses this model and the Norwegian regional scenarios for Rogaland and Sørlandet, Sør-Østlandet, Innlandet and Trøndelag.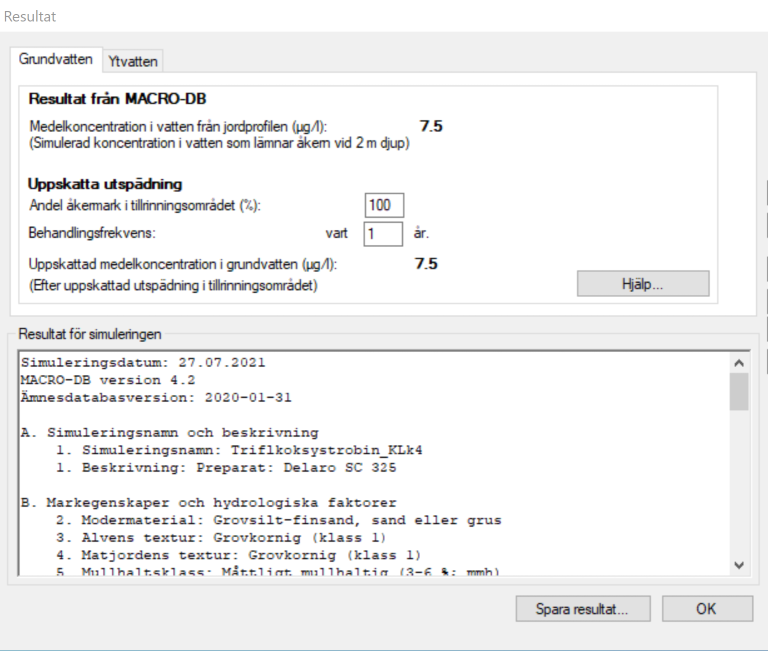 Contacts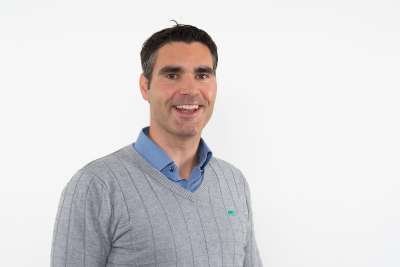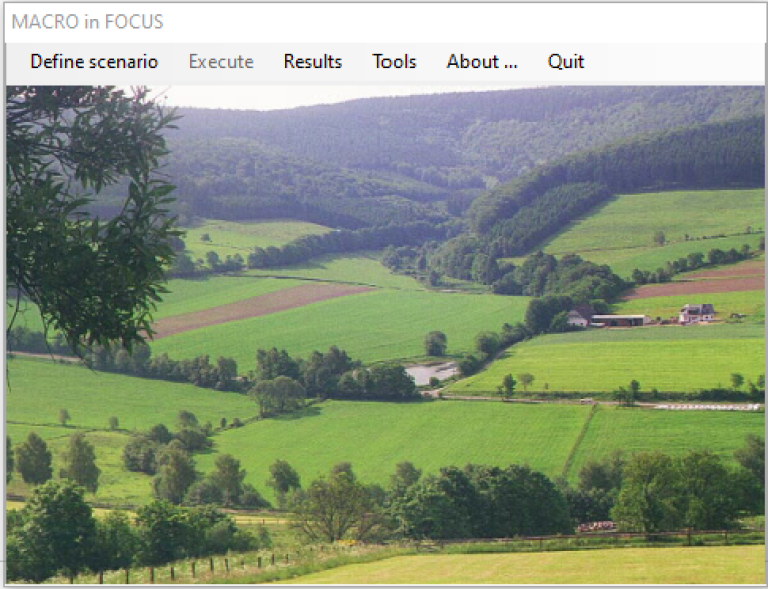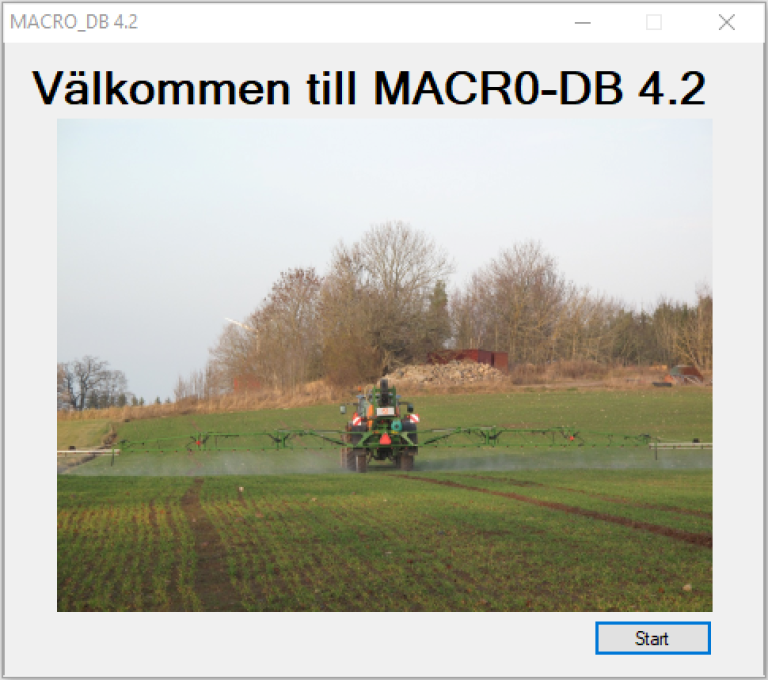 Abstract
No abstract has been registered