Division of Biotechnology and Plant Health
Plant Pest Prevention through technology-guided monitoring and site-specific control (PurPest)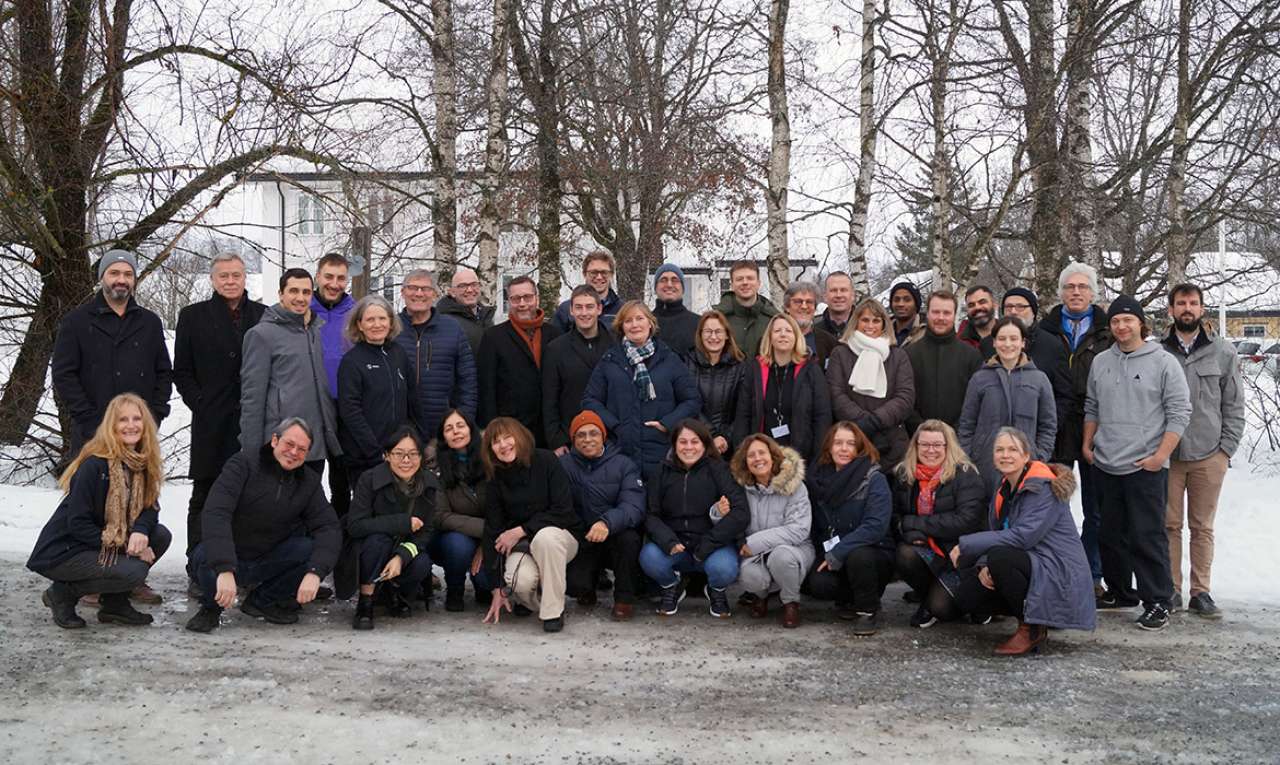 Active
Last updated: 24.02.2023
End: dec 2026
Start: jan 2023
The main objective of PurPest is to control serious plant pests during import and to manage them in the field by developing a unique concept enabling pest detection in a timely and non-invasive manner.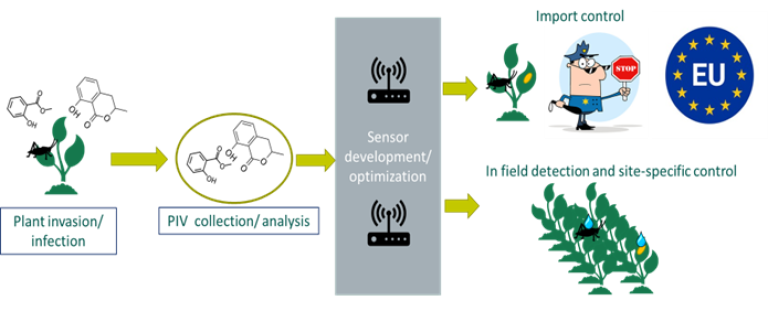 | | |
| --- | --- |
| Start - end date | 01.01.2023 - 31.12.2026 |
| Project manager | Andrea Ficke |
| Division | Division of Biotechnology and Plant Health |
| Department | Fungal Plant Pathology in Forestry, Agriculture and Horticulture |
| Total budget | Total: €8 414 940, For NIBIO: €1 072 588 |
| Funding source | EU program Horizon Europe, Call: HORIZON-CL6-2021-FARM2FORK-01, National research councils from UK and Switzerland |
PurPest aims to exploit specific volatile organic compounds (VOCs) released by pests or by the plants attacked by certain pests. These VOCs have been studied for many pests, but their pest detection potential has not yet been properly exploited. The PurPest project will meet its main objective by utilize this potential and developing sensor system prototypes (SSP) to detect the VOCs and monitor 5 target pests: Phytophthora ramorum, the brown marmorated stink bug, the cotton bollworm, the fall armyworm and the pinewood nematode.
Project partners:
Participant No.

Participant organisation name

Country

1 CO

NIBIO

Norsk Institutt for Bioøkonomi

Norway

2

SINTEF

SINTEF AS

Norway

3

NTNU

Norwegian University of Science and Technology

Norway

4

JKI

Julius Kühn-Institut

Germany

5

SAFTRA

SAFTRA Photonics, s.r.o.

Slovakia

6

UWAR

Warwick University

United Kingdom

7

PLI

Plante og importkontroll AS

Norway

8

UNIPD

Università degli Studi di Padova

Italy

9

INIAV

National Institute for Agriculture and Veterinary Research

Portugal

10

MENDELU

Mendelova univerzita v Brně

Czech Republic

11

VOL

UAB Volatile Technologies LT

Lithuania

12

AIRMO

Airmotec AG

France

13

WU

Wageningen University

Netherlands

14

UNINE

Université de Neuchâtel

Switzerland

15

DGAV

Direcção Geral de Alimentação e áaVeterinária

Portugal

16

CNP

Centro Pinus

Portugal

17

UNIEV

Universidade de Évora

Portugal

18

WBF

Eidgenössisches Department für Wirtschaft, Bildung und Forschung (Agroscope)

Switzerland