Tributaries affect lake Mjøsa's water quality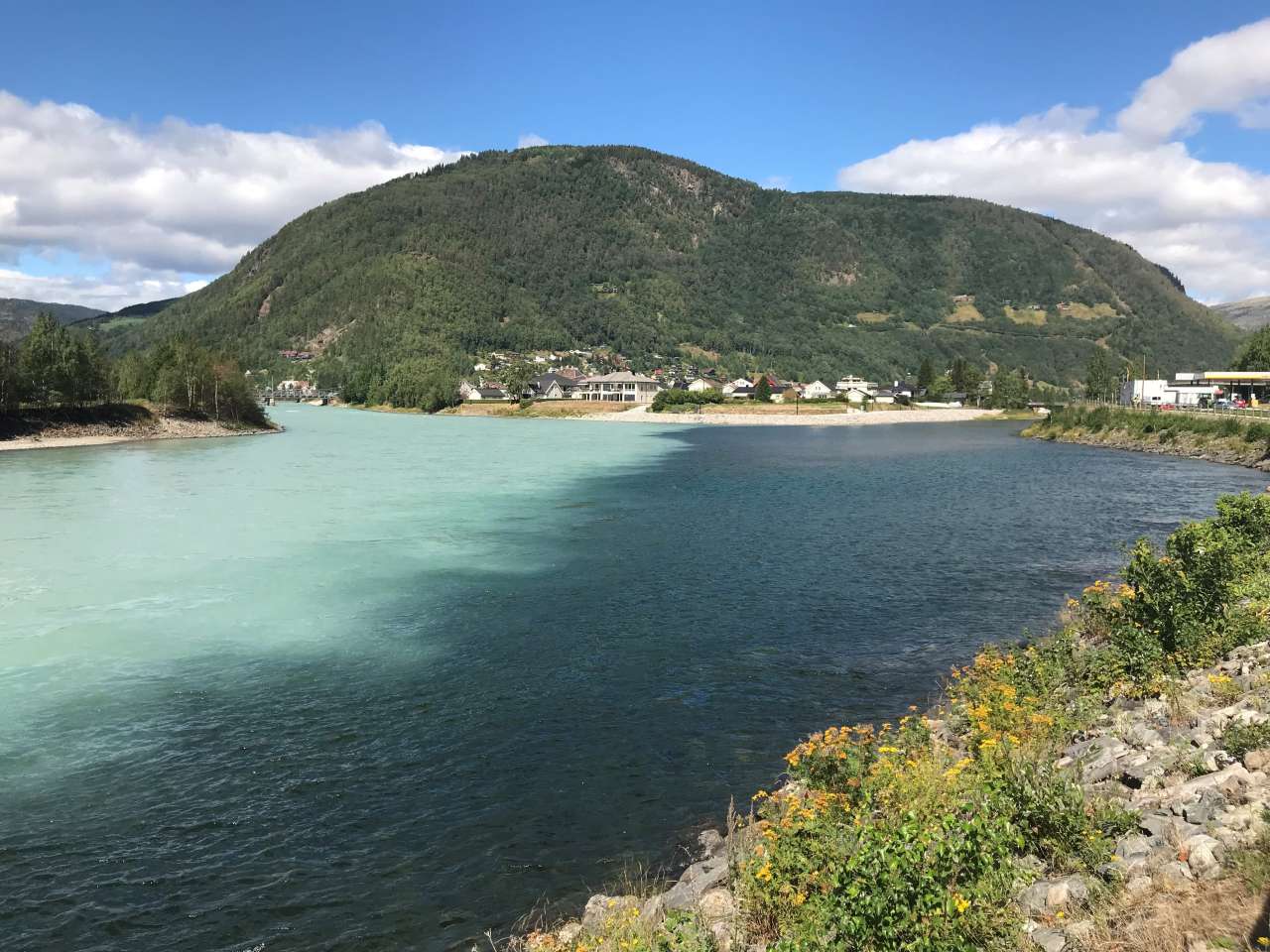 The water quality of Norway's largest lake has been good for several years, but now action must be taken to prevent the ecological conditions in Lake Mjøsa from declining.
Despite significant improvement in water quality since the implementation of the "Mjøsa Action Plan" in the 1970s and 80s, the concentrations of nutrients in the lower parts of several of the tributaries are still too high. Nevertheless, Lake Mjøsa's ecological status has been good for several years.
In recent years, however, the water quality has declined. In Furnesfjorden, an arm of Lake Mjøsa, conditions are now in the "moderate quality" status.
In collaboration with NIVA, NIBIO prepared the report "Eutrophication of Lake Mjøsa. Investigation of causal relationships and sources of phosphorus in nine sub catchments" (in Norwegian).
"Among other things, we wanted to find out which sources affect Lake Mjøsa," says project manager and research professor at NIBIO, Marianne Bechmann.
The effect of potential measures to mitigate phosphorus loss has also been calculated.
Recommended mitigation measures
The researchers recommend improving unsatisfactory sewage treatment systems for more than 10,000 households, a renewal of old pipelines for sewage, and reducing overflows in municipal sewage treatment plants.
An important agricultural measure is to reduce the application of phosphorus to agricultural land, for example by using phosphorus-free mineral fertilizer and making use of all available areas on which animal manure can be spread.
In grain fields it is important to refrain from autumn ploughing in certain areas, and to establish grass-covered waterways and grass buffer zones. Establishing sedimentation ponds will also help to reduce the contribution of phosphorus into Lake Mjøsa.
NIBIO's calculations show that the sewage-related measures can reduce the contributions of phosphorus into Lake Mjøsa by at least six metric tons. The agricultural measures can result in a phosphorus reduction of approximately five metric tons.
Contacts