Testing timothy grass in northern Norway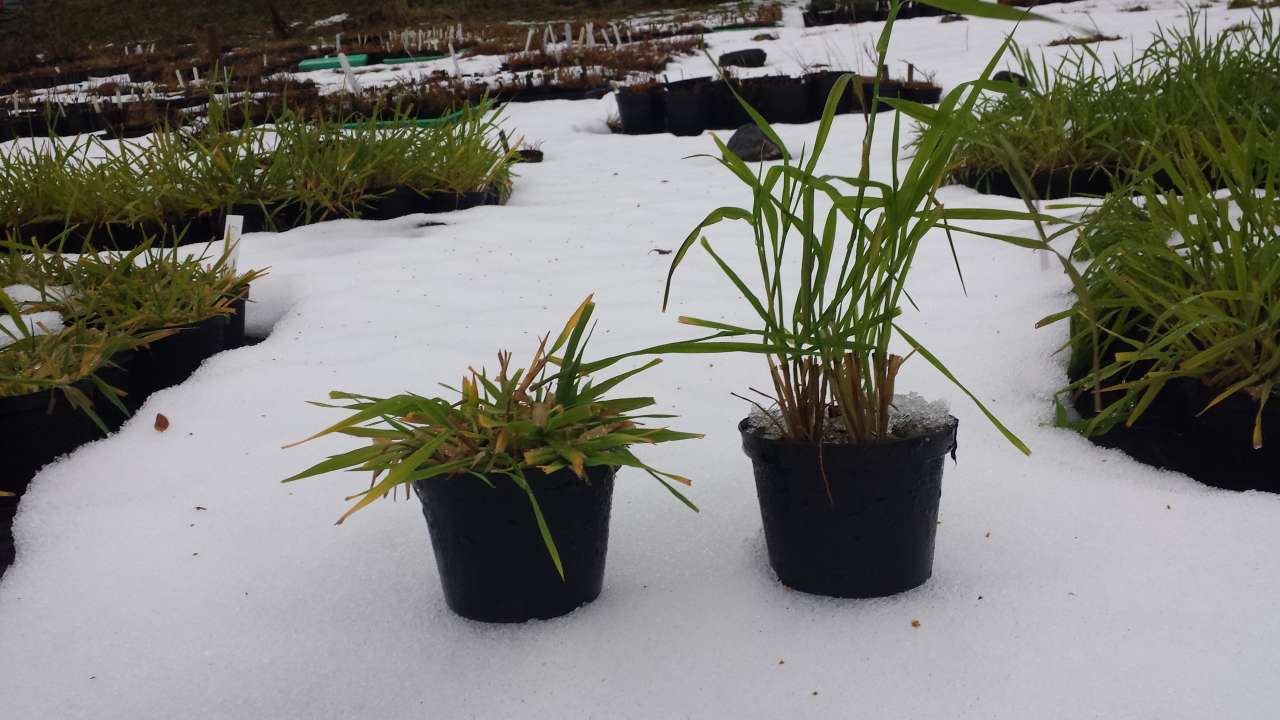 Timothy grass is the most important forage grass in Northern Norway, but which variety is best suited to cope with the winter conditions? Researchers have tested different varieties of timothy grass for factors such as tolerance to ice cover.
"Using high yielding varieties in northern regions is always risky" Sigridur Dalmannsdottir explains. "The highest yielding varieties are usually adapted to a longer and warmer growing season, and thereby tend to be vulnerable to overwintering damage."
After 1-4 months of ice cover treatment during mid-winter, the results showed that the longer the timothy grass is covered with ice, the slower its regrowth gradually becomes. However, there are major differences between the varieties.
"The varieties that are best adapted to northern conditions have a different growth pattern compared to the southern varieties," Dalmannsdottir points out. "The plants grow most vigorously during early- and midsummer when the days are long and nights are bright. But the growth curve of northern varieties drops off faster toward the fall than those of southern varieties. This means less yielding in the second cut."
There are large climatic variations between the different regions of Northern Norway, also in addition to large variations between years. Finding the optimum variety that provides good and stable yields is therefore not easy.
"Engmo has an excellent survival capacity but has practically no regrowth after the first cut. This variety is best suited in areas with a short growing season and long periods of ice cover. The Grindstad variety is significantly less tolerant to prolonged ice cover, but provides greater yields than the more winter-hardy varieties. The Snorri variety has good overwintering capacity and greater yield potential during late summer compared to most of the winter hardy varieties," Dalmannsdottir says.
Contacts