Testifying to the danger of ash dieback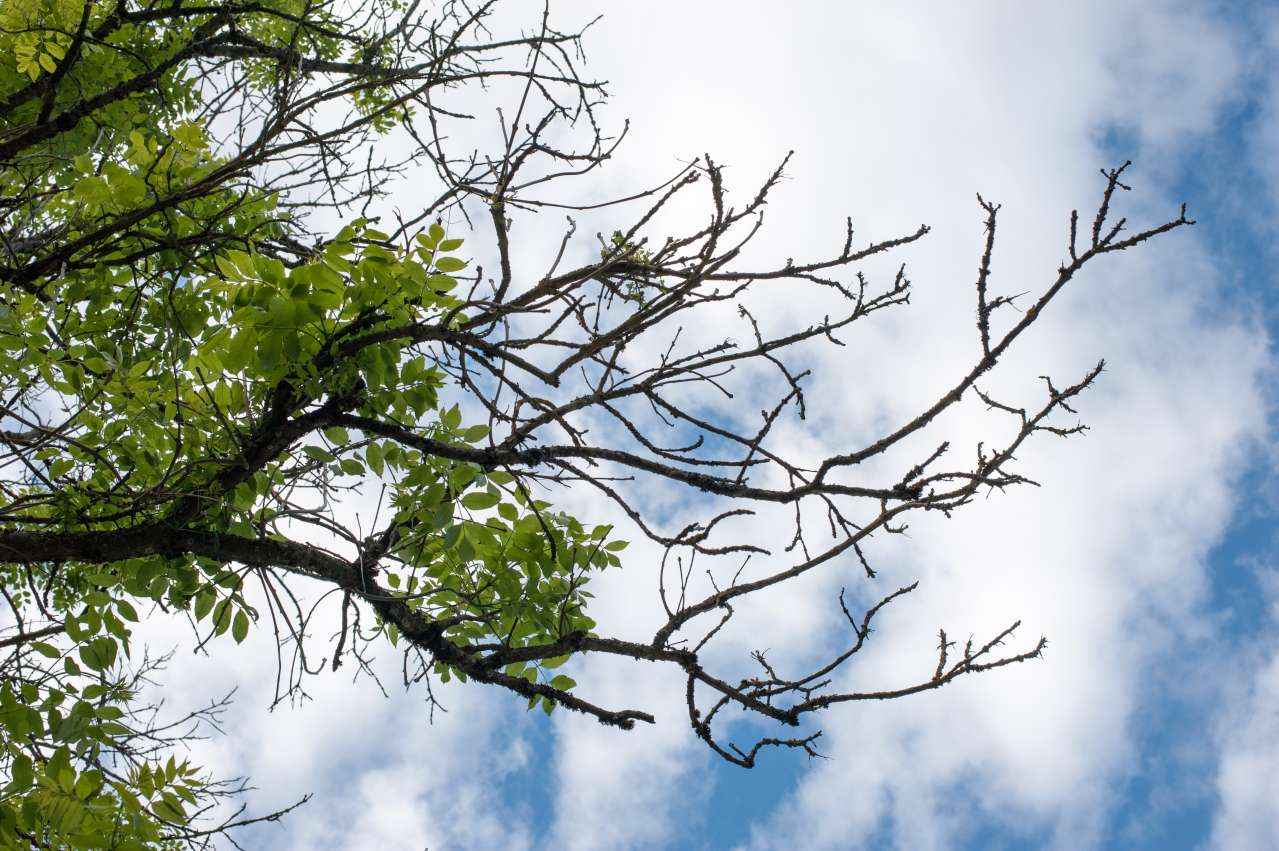 European ash forests are at risk of dieback. New research finds that the epidemic, which began in the early 1990s, was likely initiated by just one or two spores of a fungus from Asia.
When new specimens of the fungus are introduced, its genetic diversity increases, making it more dangerous. This is the conclusion of a comprehensive study of the fungus' genome sequence, published in Nature Ecology & Evolution.
Ash dieback threatens 95 percent of all European ash trees and has already killed or severely damaged much of the ash forests in some countries, Lithuania, for example. The disease has affected over 80 percent of young ash trees in the areas we have been monitoring in Eastern Norway.
Halvor Solheim, senior researcher for NIBIO, is a co-author of the study and has followed the spread of ash dieback in Norway every summer for the past ten years.
"For Europe the epidemic started in Poland, where the fungus was first introduced. From there the disease spread in every direction and will most likely soon affect every part of Europe where ash trees grow," Solheim explains. He says the disease has spread along Norway's western coast at a rate of about 50 km per year.
"The disease has now reached as far north as Trøndelag, in Central Norway. Last year it was found on the Fosen peninsula, near Rein Abbey in Rissa Municipality. North of there is the beautiful ash forest within the Hindrem nature reserve."
Samples from Great Britain, Norway, France, Poland, and Austria show a low level of genetic diversity. The diversity of this fungus across all of Europe is only one-eighth of that found in a single forest area in Japan.
"Allowing some of the genetic diversity of Asia to reach European soil by way of new introductions could increase the severity of the disease here in Europe," the NIBIO researcher says. This could potentially kill the remaining ash forests that have thus far survived ash dieback.
Contacts