Quality leads the way for Norwegian wool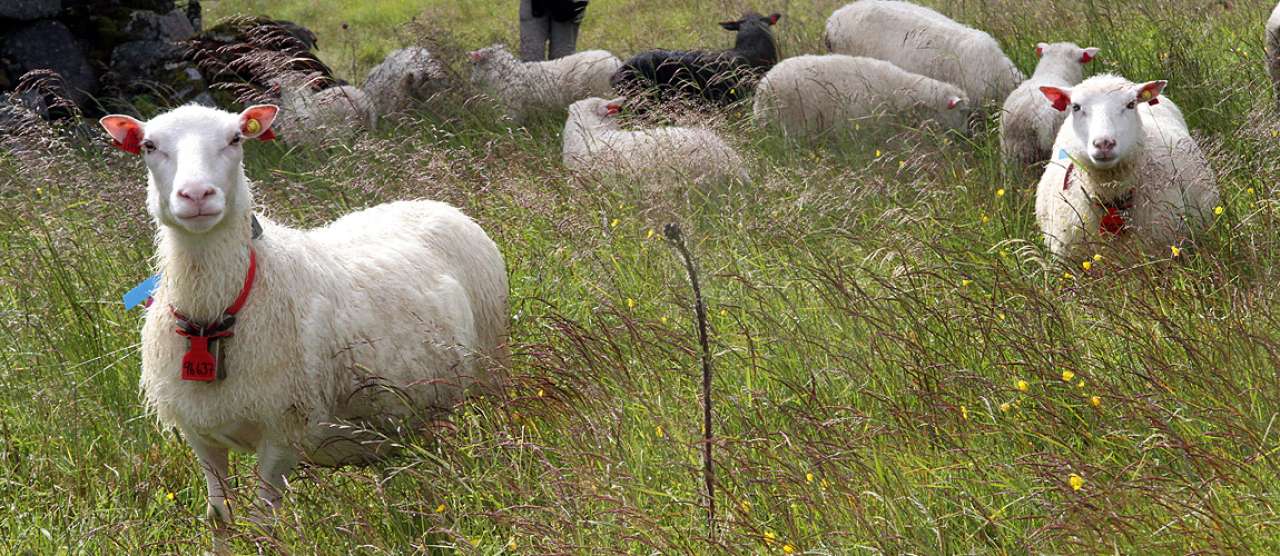 Wool is part of the national soul, but Norwegian knitted sweaters are not produced in Norway. Research is being carried out on how to ensure the quality of Norwegian wool, so that we can in the long term make use of more of our own wool and get a more sustainable textile industry.
To use locally produced food is 'in'. In the textile market, 'onshoring', the establishment of the textile industry in one's own country, is a growing trend in the United States and the United Kingdom. Internationally, 'slow fashion', short-distance-transported and sustainable clothing of good quality, is an increasing trend.
NIBIO is working to ensure the quality of Norwegian wool, for example by increasing knowledge of the variation in wool quality and through breeding measures. The work is part of the interdisciplinary project Krus, which aims to bring forth the quality of Norwegian wool and improve the market, marketing and value of Norwegian-produced wool.
"Norway has world-class raw materials and a textile industry with great potential, says Tone Skårdal Tobiasson", editor for NICE Fashion (Nordic Initiative Clean & Ethical Fashion) and collaborator in the Krus project.
The goal of this project is to achieve the same with textiles as we have seen with short-distance-transported, local food. The product is often more expensive, but the willingness to pay for such a product is often greater.
There is today little focus on wool in Norway – only 20% is further refined in Norway.
"Most Norwegian sheep farmers get most of their income from meat production", says Lise Grøva, Research Scientist at NIBIO.
Norwegian wool and the qualities of the different breeds play an important role in the Norwegian textile tradition. It's especially challenging with older breeds of sheep because the quality of some of the wool sorts is falling.
"Change is needed. Wool is an amazing product that can be used for many things and it is important that it is profitable for the farmer to focus on wool quality", says Grøva.
Contacts