Pesticides leach from frozen soil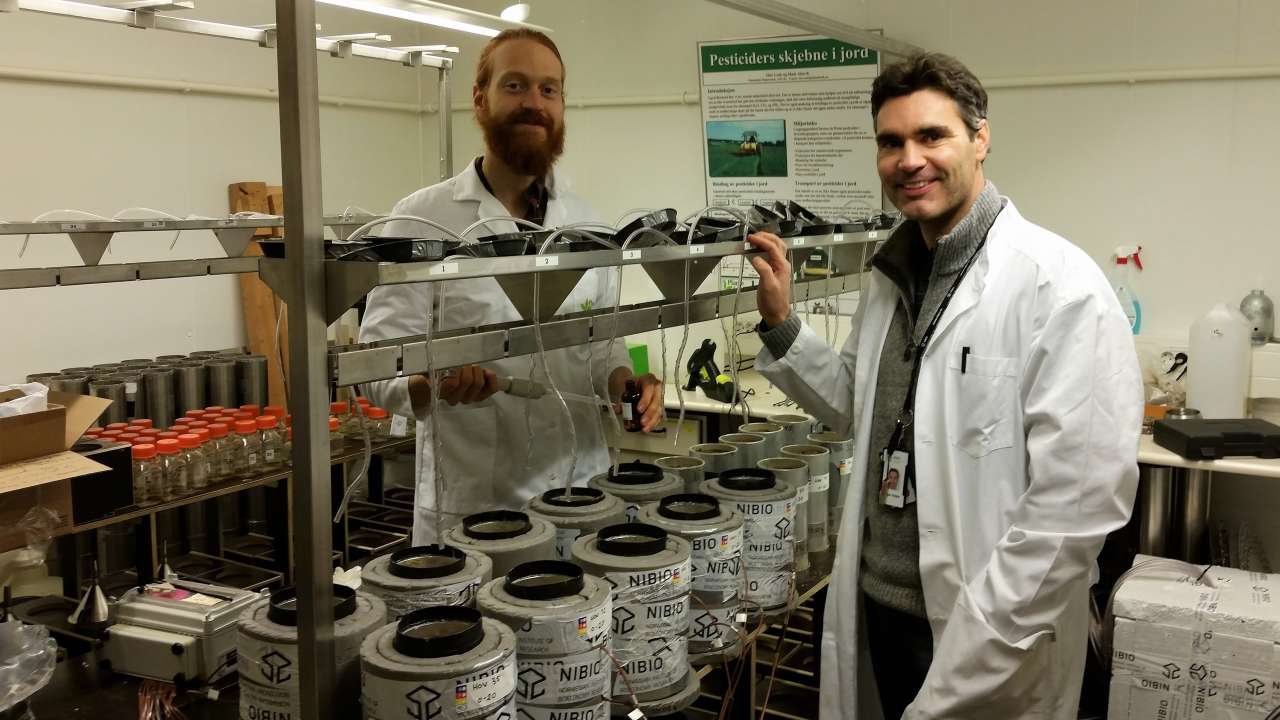 Pesticide leaching from soil increases significantly during freeze-thaw episodes, new research shows.
There is little knowledge about how the freezing and thawing of soil affects water transport and pesticide leaching. In some field trials in Norway and other Nordic countries, however, high concentrations of pesticides have been observed in leachate, drainage water and surface runoff from soil during freeze-thaw periods in late winter or early spring.
A three-year doctoral project at NIBIO (which formed part of the SMARTCROP project) has investigated the transport of pesticides through intact frozen soil columns in the laboratory. The results confirm that, when soil freezes, there is a considerable increase in pesticide leaching during a subsequent period of precipitation and soil thawing.
According to Roger Holten, researcher at NIBIO, intact soil columns of topsoil and subsurface soil were collected from two types of agricultural soil (silt and loam) in southeast Norway. Tracers and pesticides were applied to the surface of all the columns. Half of the columns were frozen, while the rest were kept refrigerated. The columns were then subjected to repeated irrigation, which was followed by freezing or cooling.
The results of the column tests showed that up to 5,000 times more pesticides were transported out of the frozen columns than from the unfrozen columns.
"We measured high concentrations of pesticides from frozen soil columns soon after the start of an episode of irrigation and thawing. This indicates that the preferred transport route is through open macropores, such as cracks and root channels in the soil," explains Holten.
In the future, climate change could result in more frequent freezing and thawing during a winter, as well as longer growing seasons.
"Longer spraying seasons and more frequent treatments are probable in the future. In theory, this may result in more contamination of surface water and groundwater," Holten says.
Contacts