Nutritious food for the four-legged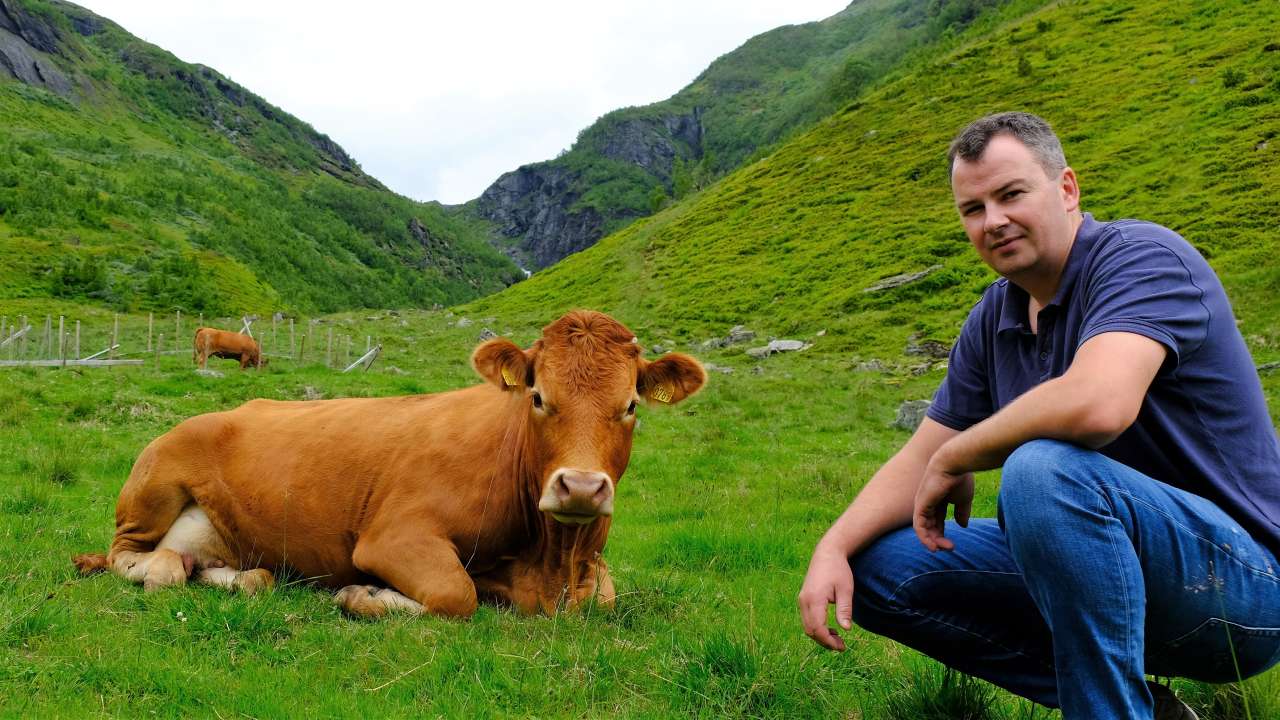 All over the world, food production and biodiversity are threatened by intensive use. In Norwegian forests, and on heaths and mountains however, the main threat is rather too little use and the abandonment of grazing land.
"It's a shame," says beef and sheep farmer Erlend Moberg. Every year, he drives his animals 150 km from their home farm south-west of Bergen to their summer grazing land at the foot of the Vikafjellet mountain between Voss and Sognefjord.
A lot of unused grazing land
"We consider 45 % of the total land area of Norway to be useful grazing land," says grazing surveyor Yngve Rekdal. This provides forage that is ideal for animal growth. Of this, 10 % is in the best grazing category.
In addition to the value for food production, this low intensity grazing supports a higher biodiversity than land that is not grazed.
Rekdal has surveyed the resource base and the use of grazing land all over the country. The work is presented in the Beef Cattle and Rough Grazing report.
Varied nutrition base
Nature and grazing quality will vary according to bedrock, topography and climate. Rich bedrock provides large areas of the best class of grazing land in Nordland, Troms and the lowlands around the Oslo Fjord. Poor bedrock in Agder provides more meager grazing.
The fjord and valley regions in Western Norway, Trøndelag, Nordland and Troms are typified by trickling screes sloping down toward fertile valley bottoms and coastal strips (strand flats). This is the type of grazing to which Moberg takes his cows and calves. They spend around three months on the rough grazing land.
"In the industry, it pays to maximize our use of forage from rough grazing," he says. "Financially, because the animals live on a 'free' resource that would otherwise not be harvested, and health-wise because they get exercise and thrive when allowed to roam freely".
Contacts