New version of Farm Maps availableon mobile devices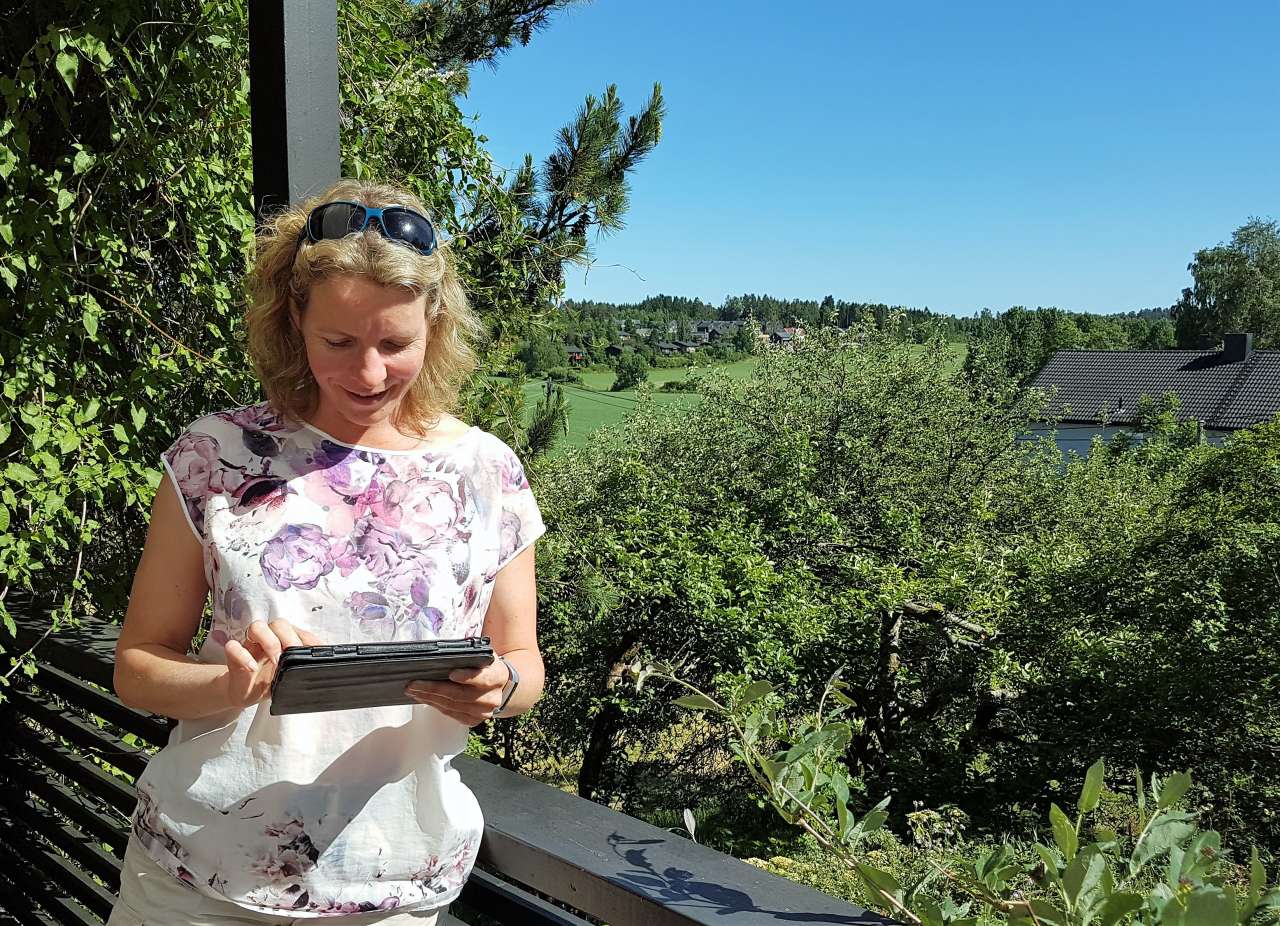 Now you can pull up farm maps wherever you are, thanks to thenew version of Farm Maps (Gårdskart) which works on both tablets and mobile phones.
"We believe many people are glad to be able to look up maps without sitting in front of a computer," says project leader Tove Vaaje-Kolstad. However, you do need Internet access to be able to pull up the map.
A brand-new version of Farm Maps was released in June. The most important update is that the program now works on tablets and mobile phones.
"Many users have been requesting better drawing and measurement tools for a while. It is now possible to choose various symbols and colors, and to add text," says Vaaje-Kolstad. Farm Maps is tailored to administrators, owners, and renters of agricultural properties. Many professionals in municipal agricultural management use the service as their primary tool.
Farm Maps is used to check area-based applications for services such as agricultural production subsidies. In 2017, an average of 8,600 properties were looked up every day.
Many use Farm Maps to note various measures or to document the placement of everything from fences to moose hunting stands.
Another update worth highlighting is the ability to search for farm maps by clicking on the operations centre for the agricultural property you are interested in.
"Not everyone can remember farm and subdivision numbers," says Vaaje-Kolstad.
The new version of Farm Maps has been completely repro- grammed by NIBIO, and made more robust. The user can pull up the farm map even if the connection to external sources is down, because the data is cached (stored) from previous user sessions. Information about property lines and farm and subdivision numbers are retrieved and saved until the next time you want to view a map of that property. It therefore takes less time to display maps and calculate the area, because the most recently used data is already cached.
Contacts