New growing medium gives us greener fingers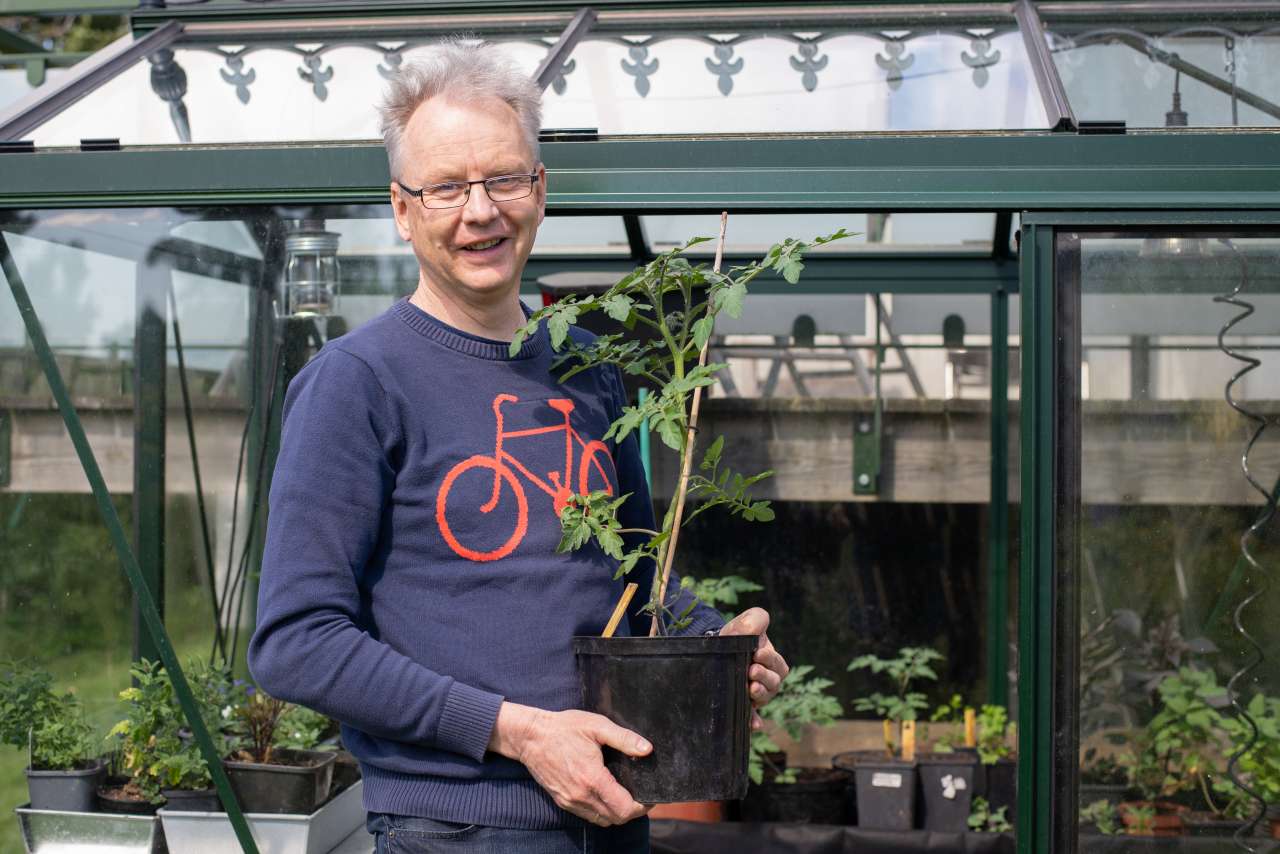 Many years of research lie behind the growing medium that utilizes nutrients from garden and park compost, rock powder and poultry manure fertilizer.
NIBIO was commissioned by Nordic Garden to develop the growing medium, which has been on sale at agricultural cooperatives and independent garden centers since January 2019.
"The growing medium that we have developed can be used for growing almost all types of plants without restrictions. We want everyone to experience the pleasure of having beautiful plants," says senior researcher Trond Knapp Haraldsen.
Before the growing medium went on sale in stores, it was tested. Various crops were cultivated in a number of test mixtures to find the optimum composition of ingredients.
The mixtures in the test were compared with plant crops cultivated in five commercial products on the market. Trials with cucumbers, tomatoes and petunias achieved better growth in what has now been named Premium Flower soil (Green Viking/Plantasjen). Carrots achieved relatively similar growth as those in the best of the mixtures on sale in garden centers.
The trials to develop the mixture started in 2018, but it takes much longer than a year to develop good growing media.
"It started in 2001 when we were performing research on recycled waste and environmentally friendly compost. We replaced some peat with compost and replaced mineral fertilizer with organic fertilizer. Since then, we have systematically researched how various types of organic material perform in soil and fertilizer mixtures," Haraldsen says.
He explains that this is the reason they know so much about the ingredients used in the mixture.
"We know something about every single component because we have already tested them individually. We studied what happens when we put them together, and then we optimized their effect," Haraldsen explains.
Contacts