Including bees and flowers in city planning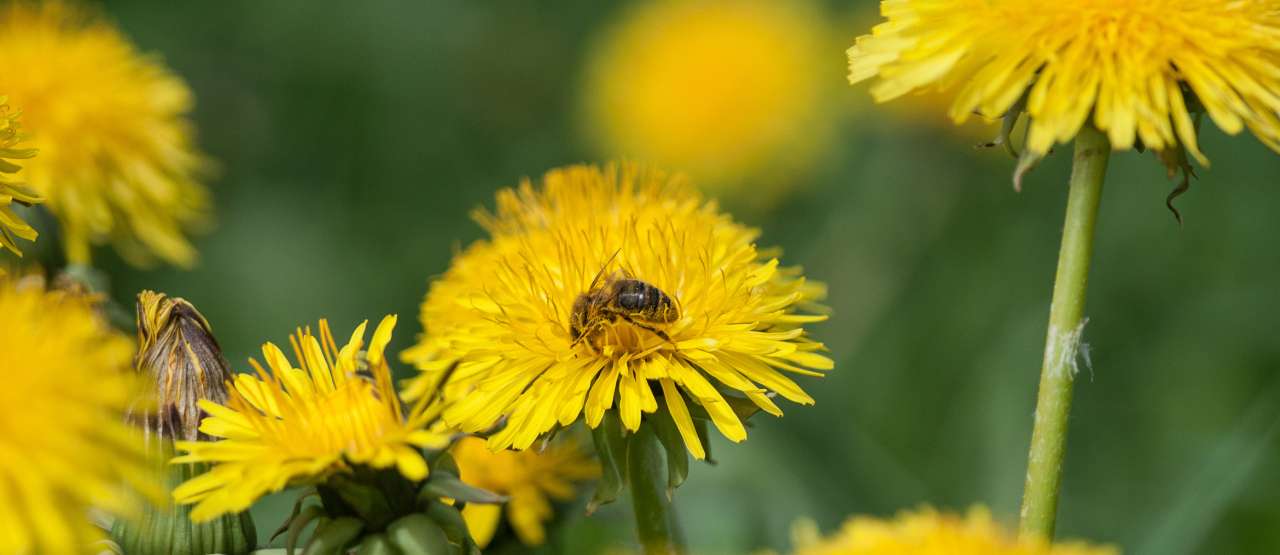 Including bees and flowers in city planning When cities expand, bees and plants lose important habitats. Researchers are investigating how we can protect pollinating insects in future city planning
A large proportion of the earth's food production is dependent on pollination from insects, making it one of the most vital services nature provides us. Semi-natural meadows are among the most important habitats for many plants and insects. Today these meadows are considered a threatened ecosystem; one reason being urbanization and the transformation of meadows into asphalt and concrete.
Researchers behind the project BE(E) DIVERSE are investigating how urbanization affects insects and wild plants in Trondheim, a growing city municipality where semi-natural meadows and agricultural areas still exist within the city limits.
"Biodiversity is about more than just the number of species and their prevalence," cultural landscape researcher at NIBIO, Line Johansen, points out. "It's about the diversity of functions that these species represent."
Simply put, losing one species of insect equates to losing one or more species of plant. In other words: The more insects and plants with different functions, the greater the diversity.
As cities expand and meadows are replaced with parking lotsthe remaining green areas become that much more important to the bees. Areas that can function as flower-filled "hotspots," and stopping points between them, should be considered early in the city planning stages.
"These hotspots can be semi-natural meadows, while biologically-diverse roadsides, parks, and gardens form important stopping points between them," says Johansen.
The stopping points are particularly necessary when there is a great distance between hotspots, or when there are few resources to be found there—for instance, during the grazing period, or right after the meadows are mowed.
A national strategy developed to protect vital populations of wild bees and other pollinating insects makes reference to the BE(E) DIVERSE project.
Contacts