Feeding a growing population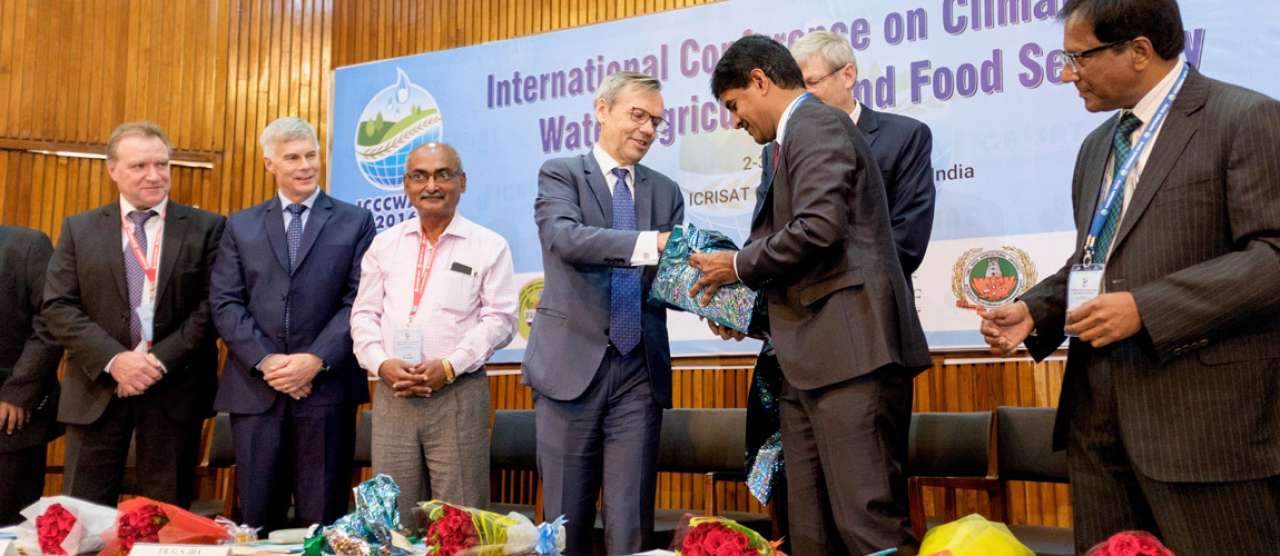 Adaptation to climate change will be the most important task in order to secure enough food for a growing global population. If we are to succeed in this challenge, our main focus and starting point should be the farmers. This was the key message from NIBIO's Director General Nils Vagstad, at the opening of the International Conference on Climate Change Water, Agriculture and Food Security.
The International Conference on Climate Change, Water, Agriculture and Food Security takes place this week at the International Crops Research Institute for the Semi-Arid Tropics (ICRISAT) in Hyderabad, India.
- Dissemination is crucial for all kind of professional activity. Reaching out with new knowledge should be the main objective of all science, says Professor Udaya Sekhar Nagothu from NIBIO, head of the ClimaAdapt programme.
- The ClimaAdapt programme has emphasised dissemination and close dialogue with all stakeholders since its inception, says Nagothu.
As part of this, several publications and books have emerged, and now, this international conference which gathers 250 scientists, policymakers and stakeholders.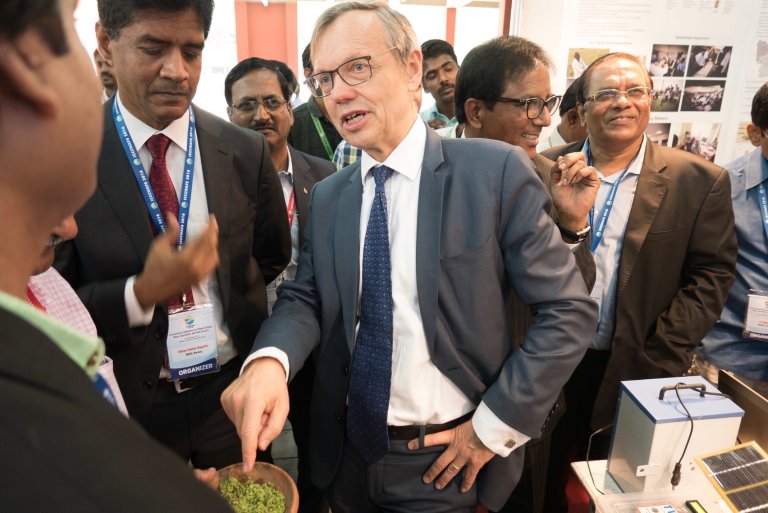 Crucial for economic development
In his opening remark, Ambassador Nils Ragnar Kamsvåg from the Royal Norwegian Embassy in New Delhi, expressed how impressed he was by the ClimaAdapt programme when visiting participating farmers.
- The potential for agriculture in India is huge. Seeing so dedicated and motivated farmers made a great impression. - Beeing successful in agriculture is crucial for the economic development and welfare of India, said Ambassador Kvamsvåg.
Climate smart agriculture
Two of the greatest current challenges are climate change and food security. Feeding nine billion people by 2050 will require major efforts aimed at climate change adaptation and mitigation.
One approach to agriculture has recently been captured by the widely adopted term of "Climate Smart Agriculture" (CSA). This conference not only explains what this contains, but also presents practical on-the-ground studies of practices and recent innovations in agriculture. This is knowledge that is necessary for policy makers to prepare strategies for adaptation and mitigation.
Professor Nagothu says he is pleased to see the huge interest in the conference topics.
- The conference presentations point at both challenges and opportunities, and represent an important collection of knowledge that will contribute to resilient practises in order to feed the world, he concludes.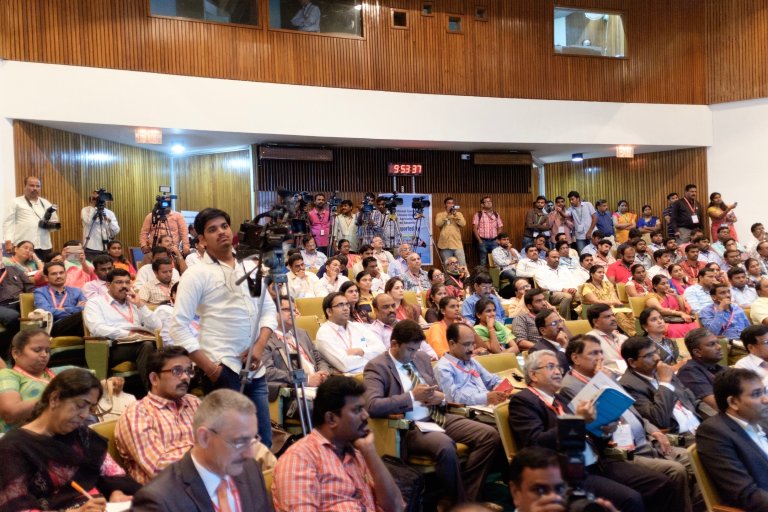 Contacts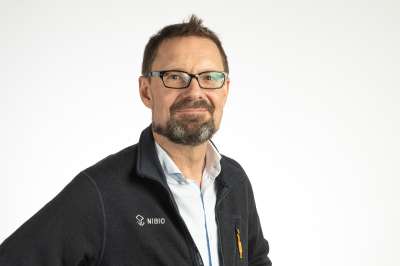 ClimaAdapt
To help Indian farmers combat the challenges linked with climate change, it is critical to provide them with good and relevant information at the right time and develop climate-smart agriculture technologies.
The primary objective of the ClimateAdapt project is to improve the adaptive capacity of the farming communities and agriculture and water sectors in in the three Indian provinces of Andhra Pradesh, Telangana and Tamil Nadu. This is done through pilot testing of selected adaption measures and developing methodologies for the up-scaling of the tested measures, as well as capacity building of local stakeholders and agencies involved in climate change adaption
The project was initiated in 2012.

About 25-30 scientists with expertise in various disciplines including climate and hydrology modelling, agronomy, soil science, irrigation, pests and diseases, economics, policy and gender are working in the project.
The ClimaAdapt project is supported by the Ministry of Foreign Affairs in Norway, through the Royal Norwegian Embassy, New Delhi.
The partners in the project are NIBIO, the International Water Management Institute, the M S Swaminathan Research Foundation, The International Water Management Institute (IWMI) , The Water and Land Management and Training Institute (WALAMTARI), Tamil Nadu Agricultural University (TNAU) and the Irrigation Management and Training Institute (IMTI).