Establishing a circular wood value chain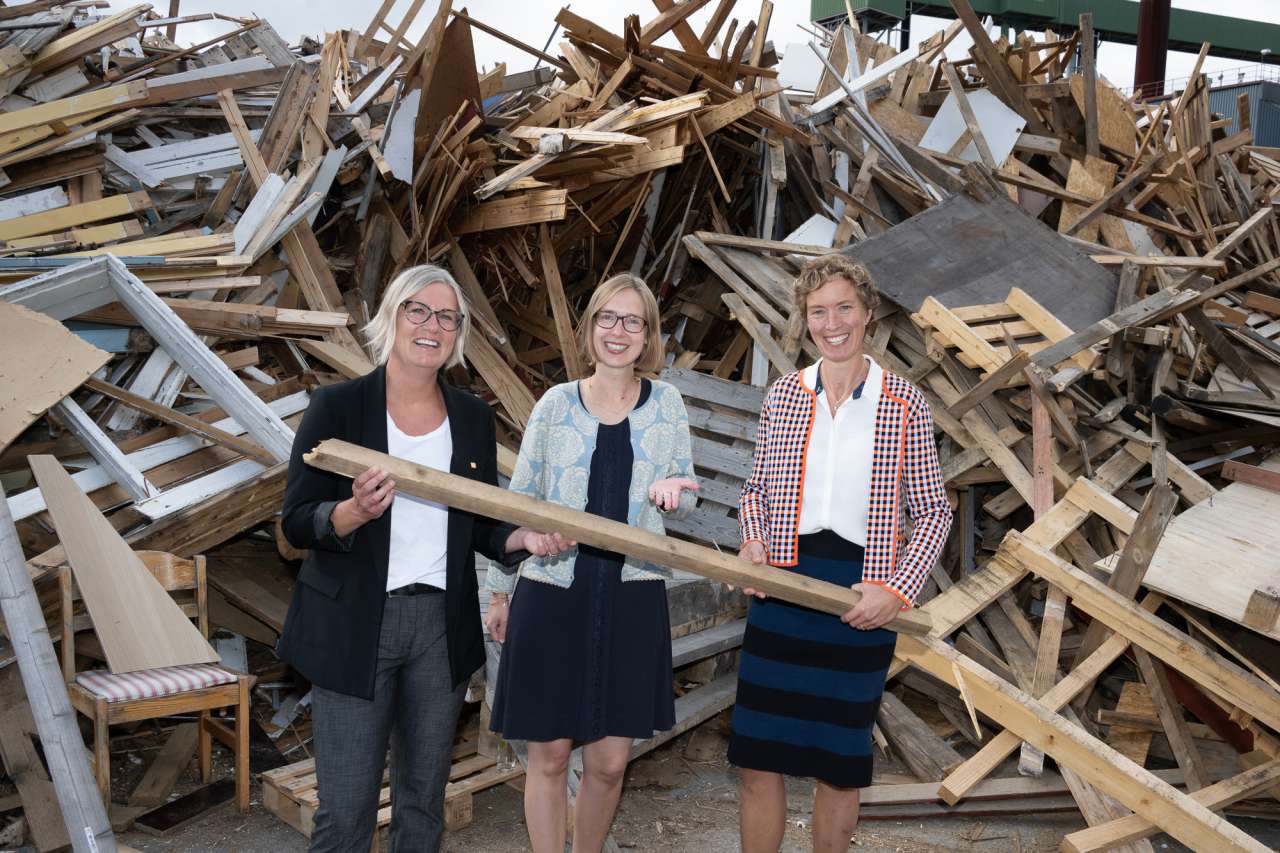 sirkTRE will raise the wood and building industries towards the holistic circular, green shift by ensuring that recycled wood is used in construction projects and is included as a raw material in today's wood processing industry.
To increase the use of wood in constructions, local raw materials are needed. Recycled wood will be a crucial input factor through new reuse and material recycling solutions.
In the sirkTRE project, forest owners, the timber industry, architects, consultants, contractors, waste and recycling operators, property owners and developers, research institutions and standardisation bodies will ensure that wood waste is reused. The goal is to reuse 250,000 cubic meters of Norway's wood waste by 2024, and a million cubic meters by 2030.
The project is run by OMTRE, Vill Energi and NIBIO.
In addition to reducing the amount of wood waste, which benefits both climate and environment, sirkTRE will collaborate with companies and industry players to create new business opportunities, products and jobs and increase the value creation in wood and construction industries locally, nationally and in export markets.
sirkTRE represents a shift in perspective – from consumption to reuse – and from waste to raw material and resource. This is an important step towards reducing the collective environmental impact from industries that will play a central role in the bioeconomy of the future.
The research and competence project circWOOD is an integral part of sirkTRE. The research results, especially those related to resource access and material flows, will be linked to the facilitation of a circular flow of goods, as well as the handling of wood waste, environmental impact, design and production of wood products in, and towards, relevant markets in Norway and abroad.
sirkTRE will cut two million metric tons of CO₂ emissions annually by 2030. This includes storage of biogenic carbon in wood, which makes up a full third of the cut in emissions.
Contacts