Changing potato blight gives new challenges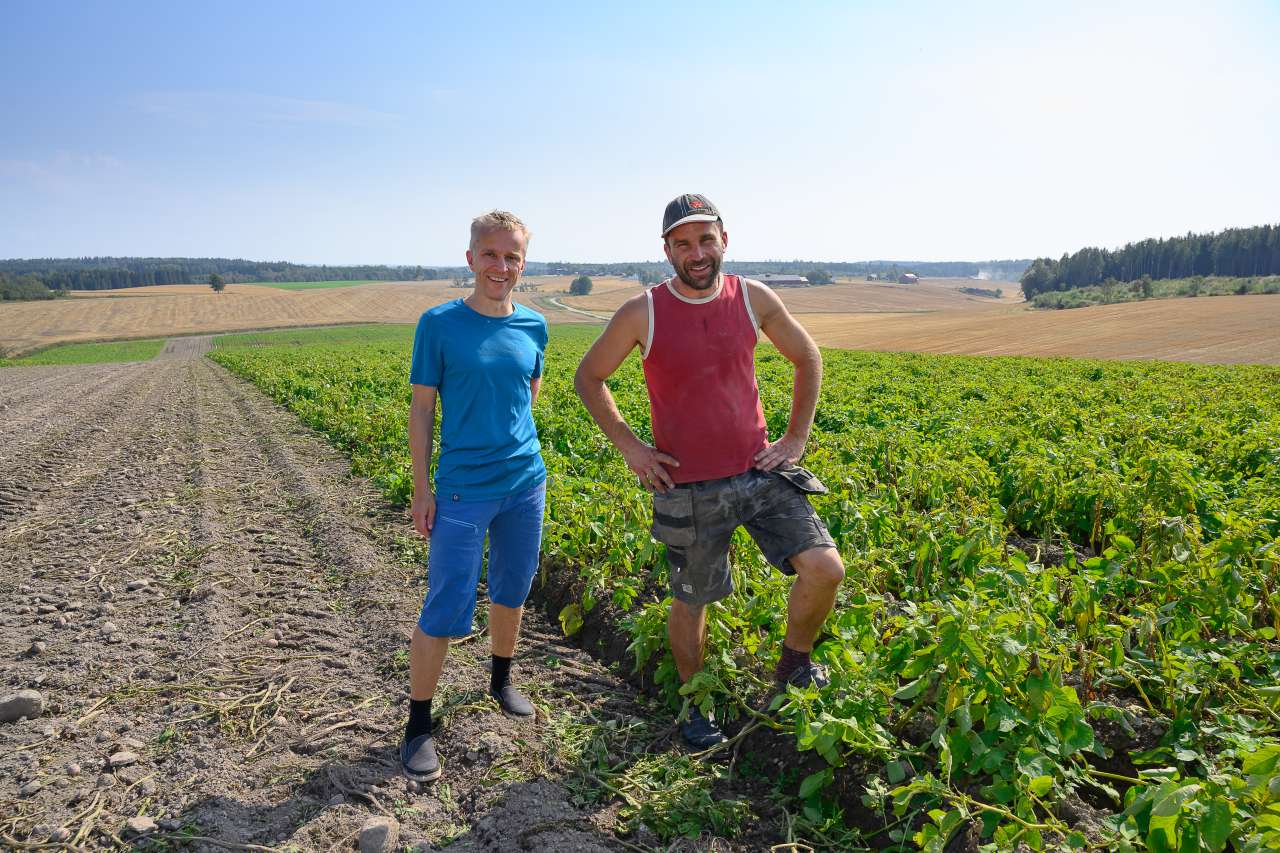 EU_41, a new, more aggressive genetic variant of potato blight, has now established itself in Norway. This makes it even more important to issue timely blight warnings to treat fields.
NIBIO researcher Håvard Eikemo just finished working on a European project to identify genetic variations in potato blight in Norway and four other European countries.
They have studied whether a range of potato blight variants belong to a particular genotype, how serious the symptoms can be, the potato blight's ability to break down resistance in potato varieties, and potential resistance to chemical potato blight treatments.
Up to now, it has not been possible to find evidence in Norway of the establishment of genotypes with, for example, increased aggressivity or reduced sensitivity to chemical treatment. There are several such clones in various places across the continent.
If a new type of potato blight spreads to an area, the result of this can be that a previously resistant potato variety becomes susceptible or that a pesticide can no longer be used. In the last few years, data has revealed that new genotypes are spreading in several parts of Europe. EU_41 has now reached Norway.
Testing shows that there are major differences between EU_41 and the common potato blight in Norway. Its spore production is extremely high and can attack numerous potato varieties with resistant genes against potato blight.
"Although the clone is not resistant to chemical treatment, an attack of this genotype can be more serious than we are used to," says Eikemo.
The potato coordinator of the Norwegian Agricultural Advisory Service, Borghild Glorvigen, says that it is important to have several pesticides to alternate between to prevent the development of resistance.
"With the ban on the pesticide Reglone from 2020, we can expect to use more measures to combat potato blight before harvesting," she says.
Contacts