Catch crops and mulch benefit environment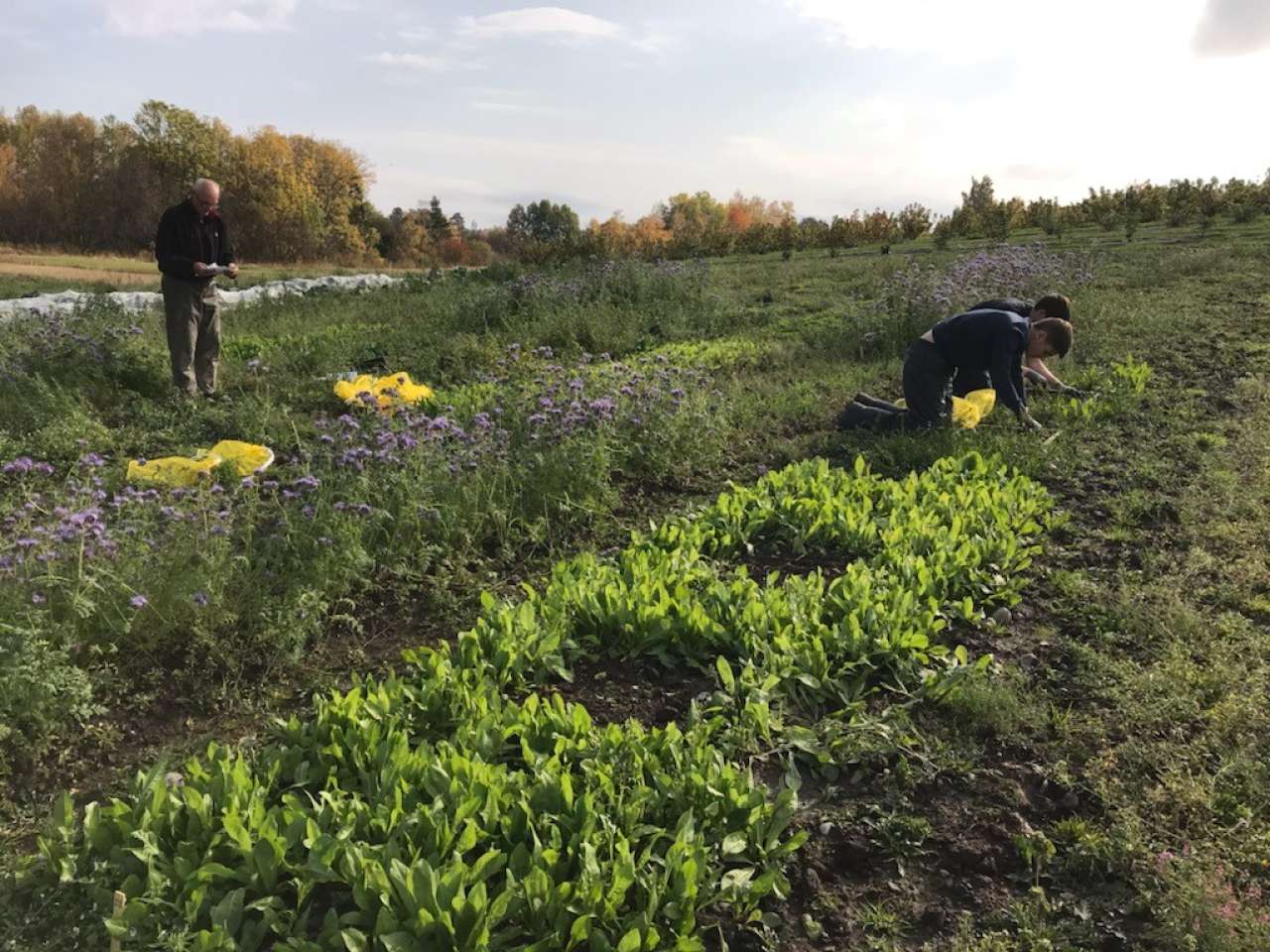 Catch crops and mulch introduced in vegetable cropping systems could help to keep nutrients in the soil, improve soil structure, inhibit weeds and reduce greenhouse gas emissions.
The advantages of using catch crops and mulch are their ability to prevent erosion and compete against weeds. Catch crops may prevent nutrient loss, fixing nutrients in the upper soil layer, available for the following crop. While catch crops grown together with the cultivated crop in the season may compete for nutrients, mulch consisting of fresh plant material provides nutrients to the crop. Both measures allow farmers to achieve stable, fertile and sustainable soil conditions through increased carbon storage, improved soil structure and improved capacity for water infiltration in the soil.
"In trials at NIBIO Apelsvoll, we are studying how we can establish catch crops together with or following different vegetable crops," explains Mette Thomsen. "We are also looking at the choice of catch crops, testing individual species and whether sowing time affects the crops."
Sowing time depends on location and climate. In the trials at Apelsvoll, located in Mid/South Norway, as a rule of thumb, sowing no later than mid-August is the best time for establishing catch crops. But the species cover the soil and compete against weeds differently so there are variations in how densely and quickly the catch crops grow. The ability to retain nutrients are also different. An example is phacelia and chicory, competing very well against weeds, while rye tends to retain more nitrogen.
In terms of mulch, using cut green material from an old meadow is beneficial give. Preliminary results show that the mulch have a very good weed inhibiting effect and can provide sufficient nutrients producing yields in row crops (here leek) comparable to commercial fertilizer. Mulch also keeps the soil frost-free and thereby extends the harvesting period through the winter.
Contacts