Breakdown of pesticides in the Norwegian climate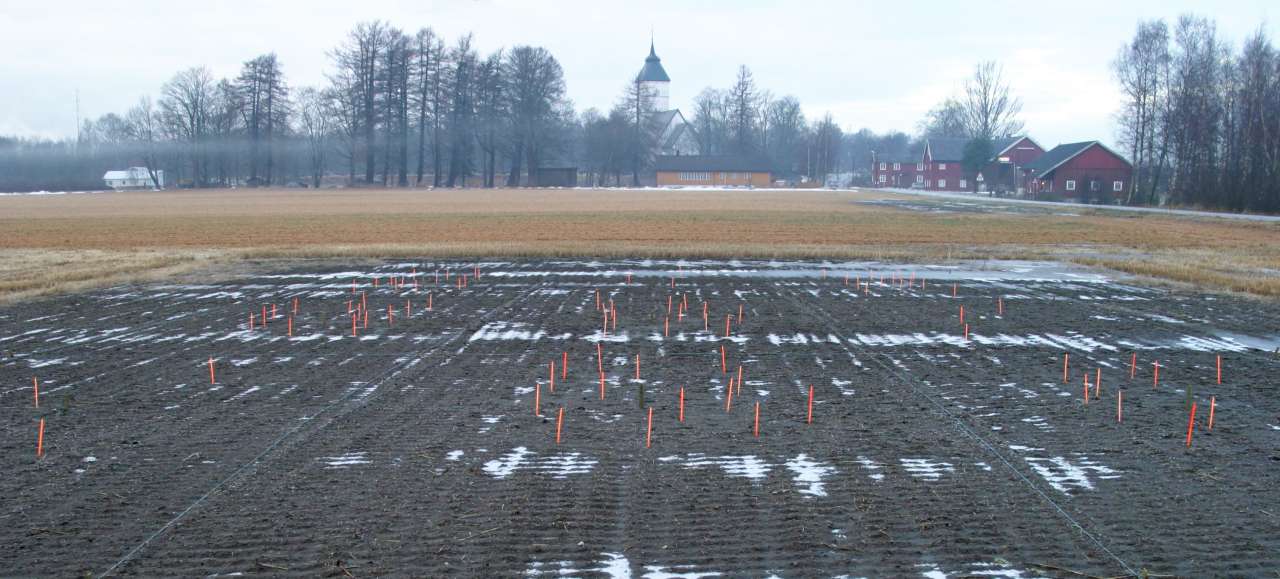 The Nordic climate can represent poor conditions for the breakdown of pesticides in the soil compared to the rest of Europe. This must be taken into account when approving pesticides for use in Norway.
The length of the growing season suggests that each year there are at least 60-140 more days for efficient biodegradation of pesticides in the soil in central and southern Europe than here in the north. NIBIO's latest study sheds new light on the breakdown and fate of pesticides in Norway.
The project has demonstrated that pesticides in the group "fungicides in Norwegian soil" are broken down more slowly when the winters are longer. Decomposition, by microbes in the soil, of the fungicides Propikonazol and Boskalid is very low at the two northernmost localities (Stjørdal and Tromsø). The amount of fungicides used needs over 1000 days to be reduced by 50%.
The main cause of slow breakdown is that low soil temperatures lead to reduced microbial activity and thus reduced microbial decomposition of pesticides.
Fungicides are mainly strongly bound in the top soil layer (0-10 cm depth), but discoveries in deeper layers show that there can be a risk for fungicide leakage with time. The slow breakdown of pesticides means that the residence time, or persistence, of pesticides in the soil increases and can lead to more leaching and runoff of pesticides to groundwater and surface water here in the north.
Contacts