Anadromous Arctic charr as climate indicator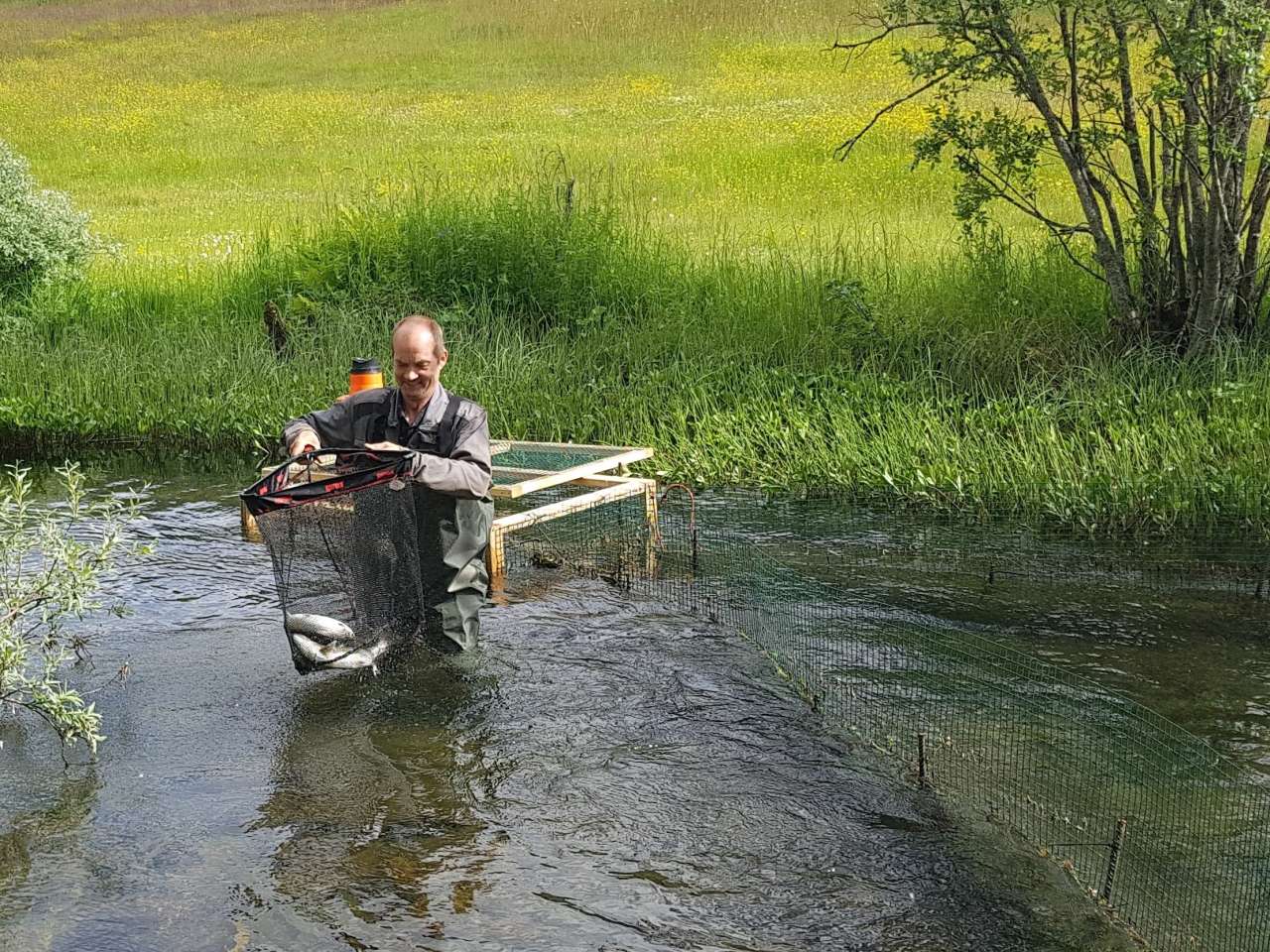 Northern populations of Arctic charr can be anadromous, migrating regularly to the ocean in search of food before it returns to freshwater to spawn. However, the species does not thrive in warm water. Researchers are now studying how the anadromous Arctic charr is adapting to higher water temperatures.
The Arctic charr is the world's northernmost freshwater fish, but part of the population (known as anadromous Arctic charr) migrates into salt water to increase growth. The Arctic charr does not like warmer waters, and when the temperature rises above 15 degrees °C it normally retreats in deeper and colder waters. The researchers at NIBIO, Naturtjenester i Nord and The Arctic University of Norway are studying how the anadromous Arctic charr is adapting to climate change and higher temperatures. Other topics being addressed by the project are infection rates of salmon lice, illegal fishing, habitat requirements, and influx of nutrients.
The anadromous Arctic charr usually migrates to the ocean during May for 20–60 days of feeding before returning to freshwater. During their time in the ocean, some individual fish can double their bodyweight.
The life history of the Arctic charr is affected by the choices the individual fish makes throughout its lifetime. One decision is whether it will migrate to the sea or remain in the lake of its youth. While salmon can remain in the ocean for two or three years, the Arctic charr must spend time in freshwater every single year.
Fish researchers are asking themselves whether climate change and higher water temperatures will cause Arctic charr to choose a stationary rather than anadromous lifestyle. And to what extent this is determined by genetic or environmental factors – or perhaps both.
"As researchers of anadromous fish, we often talk about the Shakespeare-inspired and existential question: 'To sea or not to sea.' That is the question," says NIBIO researcher Hallvard Jensen.
Contacts