Microscopic wood identification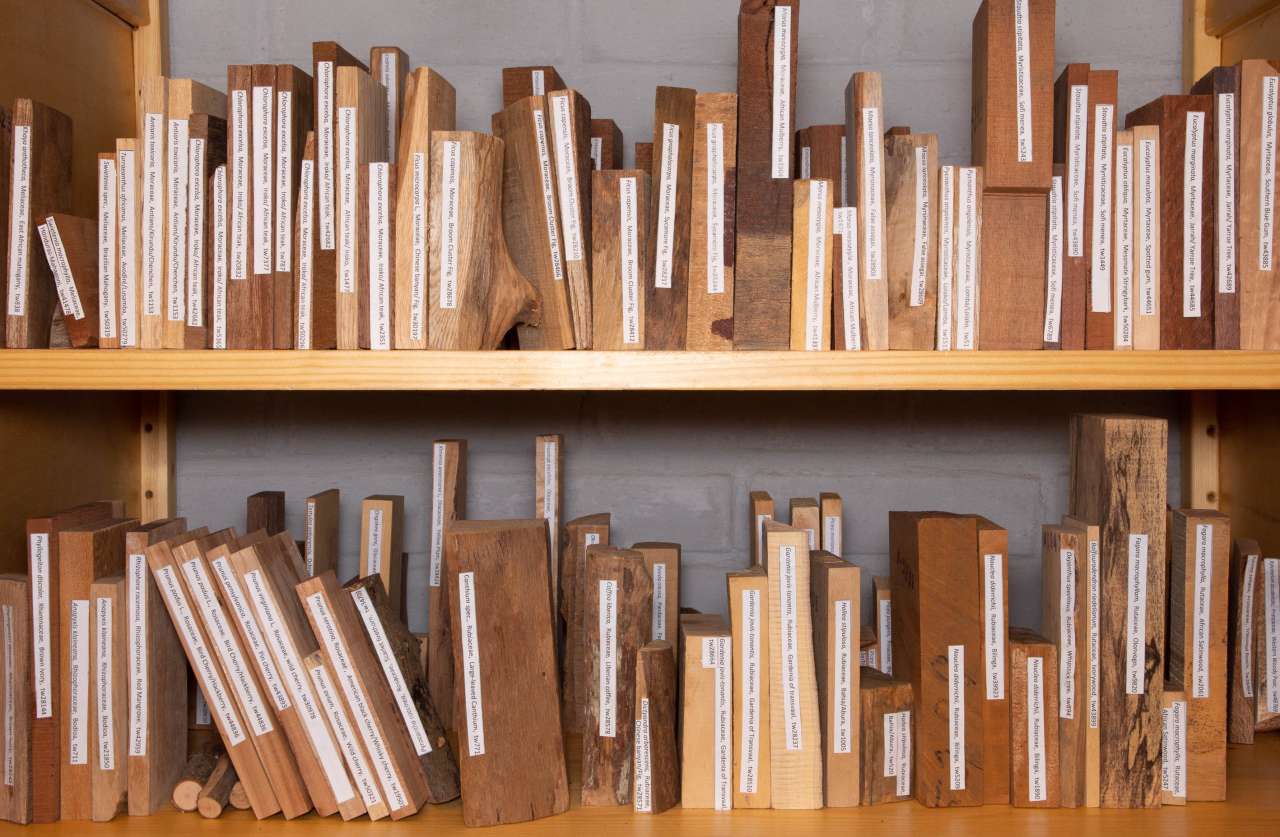 Xylarium at NIBIO.
Photo: Andreas Treu, NIBIO
International trade with wood and wood products require reliable control mechanisms for the identification of timber species. We provide the service of wood identification for the industry, governmental institutions and the general public.
Wood anatomy involves the study of the structure of timber at the micro- and macroscopic levels. Determinations are based on a large set of wood anatomical characters. Each anatomical character has a relative degree of environmental and genetic influence, and as such, specific combinations of characters can serve as diagnostic identifiers of certain taxonomic groups. Wood anatomy primarily focuses on examination of the shape, size, arrangement and contents of the various cell and tissue types found in wood.
Due to the growing demand for timber and timber products worldwide, in combination with the institutional and governance deficiencies that are present in the forest sector in a number of timber-producing countries, illegal logging and the associated trade have become matters of ever greater concern. Illegal logging is a pervasive problem of major international concern. It poses a significant threat to forests as it contributes to the process of deforestation and forest degradation, which is responsible for about 20 % of global CO2 emissions, threatens biodiversity, and undermines sustainable forest management and development including the commercial viability of operators acting in accordance with applicable legislation. It also contributes to desertification and soil erosion and can exacerbate extreme weather events and flooding. In addition, it has social, political and economic implications, often undermining progress towards good governance and threatening the livelihood of local forest-dependent communities, and it can be linked to armed conflicts.
Given the major scale and urgency of the problem, it is necessary to support the fight against illegal logging and related trade actively. Wood identification plays an important role in the combat against illegal timber trading. Forensic analysis can significantly contribute to legal, sustainable and traceable trade in timber product
Abstract
Treatability of wood is a function of anatomical properties developed under certain growing conditions. While Scots pine sapwood material normally is considered as easy to impregnate, great variations in treatability can be observed. In order to study anatomical differences in the structural elements of transverse fluid passage, wood material with contrasting treatability has been compared. Ray composition and resin canal network, membrane areas of fenestriform pits in the cross-field as well as dimension and properties of bordered pits were investigated. The results showed large anatomical differences between the two contrasting treatability groups. Refractory Scots pine sapwood samples developed more rays per mm2 tangential section, while they were on average lower in cell numbers than rays found in easily treatable material. Easily treatable material had more parenchyma cells in rays than refractory material. At the same time, a larger membrane area in fenestriform pits in the cross-field was observed in the easily treatable sample fraction. Differences in the composition of resin canal network were not observed. Refractory samples developed on average smaller bordered pit features, with relatively small formed pit apertures compared to the easily treatable samples. In refractory Scots pine sapwood material, the structural elements of fluid passage such as bordered pit dimensions, fenestriform pits in the cross-field and parenchyma cells were altogether developed in smaller dimensions or number. Wood samples from better growing conditions and sufficient water supply showed a better treatability in this study.
Abstract
No abstract has been registered