Division of Biotechnology and Plant Health
Pollination in fruit orchards - effects of floral diversity and pesticides on pollinating insects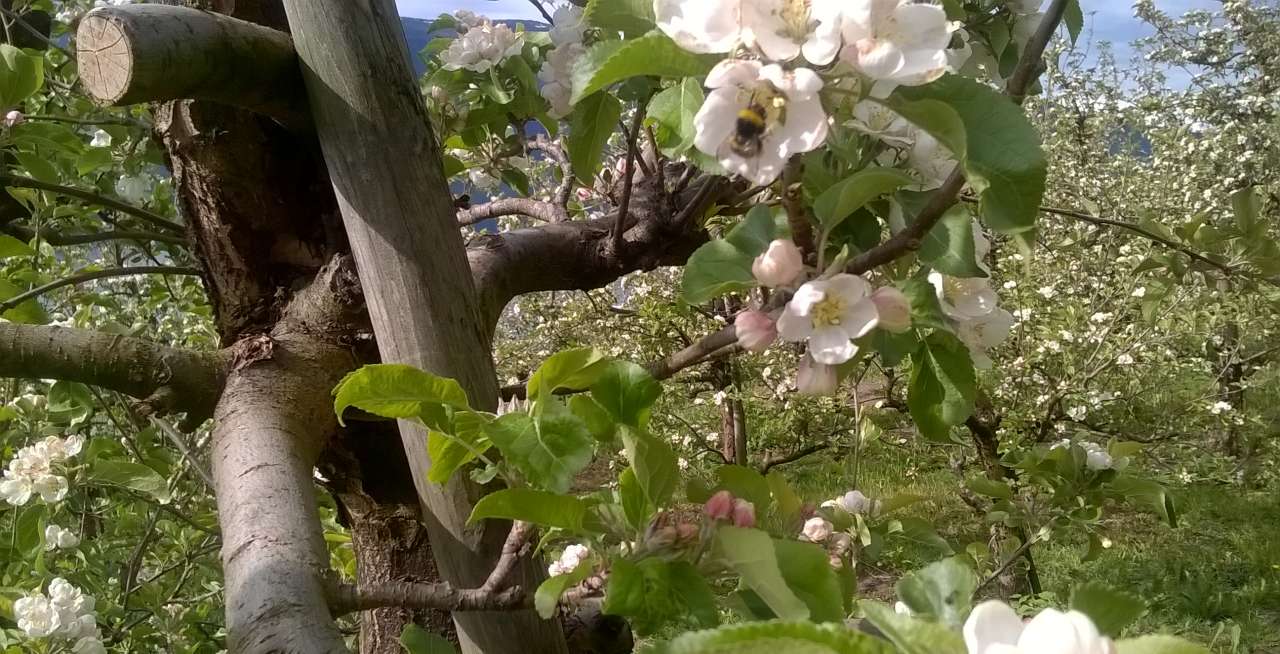 Finished
Last updated: 11.05.2020
End: dec 2021
Start: jan 2019
The EU directive 2009/128/EC makes integrated pest management mandatory for growers. This also includes conserving and facilitating important "beneficial organisms" by evaluating needs for actions against pests, limit the use of pesticides and facilitating habitats for these organisms. Pollinating insects is a very important group among these organisms, and in the latter years, more and more studies have shown a decline in pollinating insects.
| | |
| --- | --- |
| Start - end date | 01.01.2019 - 31.12.2021 |
| Project manager | Bjørn Arild Hatteland |
| Division | Division of Biotechnology and Plant Health |
| Department | Invertebrate Pests and Weeds in Forestry, Agriculture and Horticulture |
| Partners | Western Norway University of Applied Sciences, The Norwegian Institute for Nature Research (NINA) , Norsk Landbruksrådgiving |
| Budget this year | 750 000 NOK |
| Funding source | Norwegian Agriculture Agency |
The aim of this project is to investigate how IPM as well as the vegetation around crops together with the surrounding landscape may affect pollinating insects such as honeybees, bumblebees, solitary bees as well as hoverflies. The project focuses on apple orchards in Western Norway (Hardanger and Sogn).
Optimal timing of the use of insecticides will be studied both in terms of negative effects on pollinating insects and decrease in fruit and seed set as well as lowest possible damage on yield. We will also measure the uptake of pesticide residues in honeybees and bumblebees. The main focus will be the broad-spectrum insecticide thiacloprid, which belongs to the neonicotinoid-group of systemic insecticides. Furthermore, we will investigate the biodiversity and abundance of pollinating insects in the apple orchards, and how the vegetation around the orchards and the surrounding landscape may affect the presence of wild pollinators. This may give a baseline to evaluate the need for facilitating an increase of the biodiversity of pollinating insects in fruit districts as well as the horticulture and agriculture in general.
Results from this project are relevant for stakeholders, the fruit industry and the agricultural advisors. The project is a continuation of the project PlantValue, which evaluates the plant health regime in Norway including pollinating insects.