Division of Biotechnology and Plant Health
InnoLED: Red, white and blue LED lights in urban lettuce production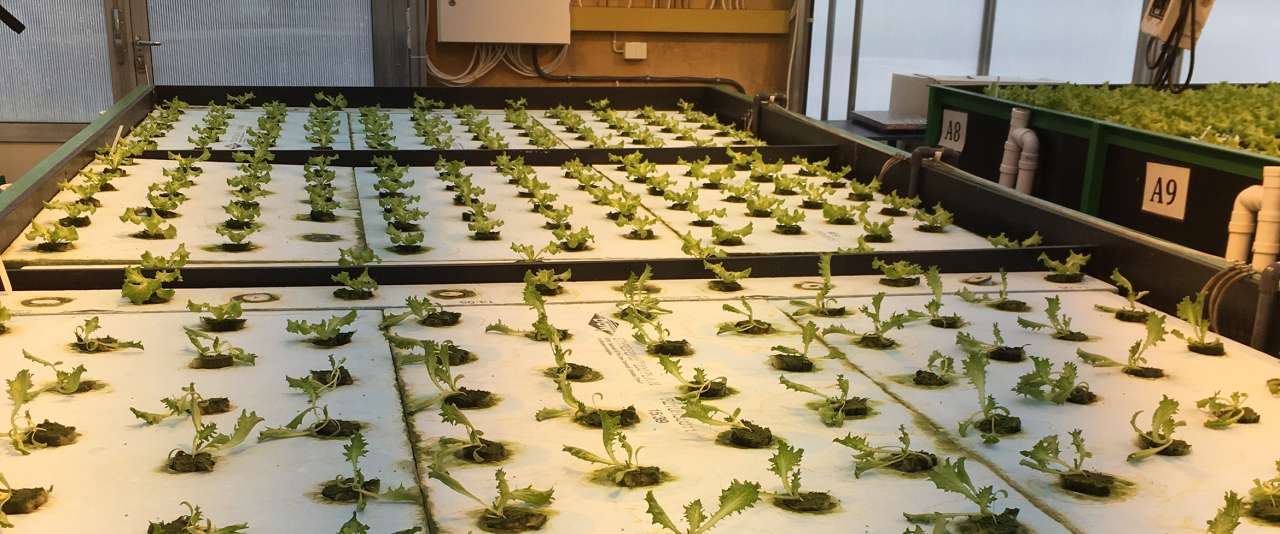 Finished
Last updated: 15.02.2019
End: dec 2020
Start: feb 2019
Urban agriculture is about producing short distance food with low greenhouse gas emissions, recycling of food waste, efficient resource use and genuine community involvement. NIBIO's InnoLED project will provide important new knowledge for further development of urban food production.
| | |
| --- | --- |
| Start - end date | 01.02.2019 - 31.12.2020 |
| Project manager | Jihong Liu Clarke |
| Division | Division of Biotechnology and Plant Health |
| Department | Viruses, Bacteria and Nematodes in Forestry, Agriculture and Horticulture |
| Partners | Urban Gartneren As |
| Total budget | NOK 500.000 |
| Funding source | The Norwegian Research Council |
As a result of more than ten years of collaboration with the Chinese Academy of Agricultural Sciences (CAAS) NIBIO is a partner in SiEuGreen, a European Union-China H2020 flagship project with six Chinese partners, 12 European partners and with the Norwegian University of Life Sciences as coordinator.
Through collaboration and technology exchange between Norway, the EU and China, the SiEUGreen project will contribute to a more sustainable and climate smart urban agriculture.
SiEUGreen will develop new plant cultivation technology, which will be adopted and tested at the participants' demonstration sites in China, the European Union and Norway.
Through SiEUGreen, NIBIO will contribute to strengthen research on urban agriculture. The InnoLED project, supported by the Research Council of Norway's enhancement funds, will examine how different types of LED lights can be put to use in urban food production. InnoLED will among other things examine the effect of different types of coloured LED lights on vegetable growth and development, taste, nutritional content and crop size.
Knowledge that NIBIO develops through the InnoLED project will contribute to future sustainable urban food production.
Urban and near-urban food production provides opportunities for improved communication and relationship-building between people in urban areas, and increased contacts between small-and medium-sized businesses that produce short-distance food. Such short-distance food production will also contribute to increased food security.
The InnoLED project will also strengthen NIBIO's collaboration with small-and medium-sized enterprises in urban agriculture.