Division of Food Production and Society
Bioeconomic production of fresh greenhouse vegetables in Norway (BioFresh)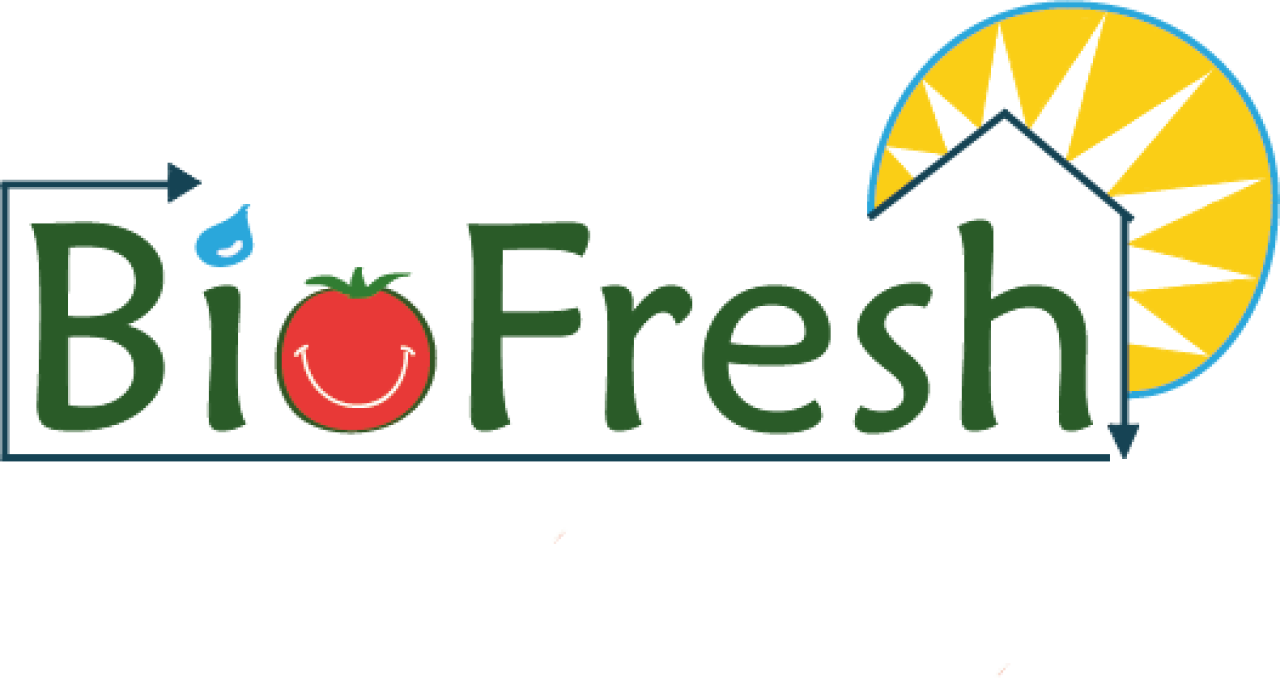 Finished
Last updated: 22.04.2020
End: dec 2020
Start: jan 2016
The project 'Bioeconomic production of fresh greenhouse vegetables in Norway (BioFresh) (2016-2020)' will direct focus on future production of greenhouse vegetables in (semi-) closed greenhouses. The main goals are to increase and strengthen interdisciplinary knowledge and competence on (semi-) closed greenhouse production systems, increase food security, intensify production and to stimulate consumption of fresh, safe and healthy high quality vegetables while using natural Norwegian resources.
| | |
| --- | --- |
| Status | Active |
| Start - end date | 01.01.2016 - 31.12.2020 |
| Project manager | Michel Verheul |
| Division | Division of Food Production and Society |
| Department | Horticulture |
| Total budget | 33952000 |
We have a vision of year-round production without the use of fossil energy, chemical plant protection, and without emissions of CO2, fertilizer or other waste fractions. We want to increase the fraction of fresh and healthy vegetables, while drainage, plant and food waste will be minimized and/or reused. To achieve this, modern equipment for monitoring of plant growth and regulation of greenhouse climate will be developed and tested in a research greenhouse at NIBIO Særheim.
Innovation will only occur if new technological developments will give rise to economic and/or environmental value. Both LCA and a recent developed modelling approach, that will be adapted and validated for Norwegian conditions, will be used to quantify these values.
A big part of the funding will be used to educate three PhD/post-doc students, which will strengthen the scientific competence on greenhouse production in Norway. Students will be guided by an experienced team of national and international researchers at NIBIO Særheim in cooperation with University of Stavanger, Nofima Stavanger, PlantChem, NMBU (Ås), Wageningen UR (Netherlands), and Hasselt University (Belgium), ISS Facility Services AS and the Norwegian Growers Association.
Primary and secondary objectives
The project aims to increase sustainable, resource effective and profitable production and use of fresh, healthy, high quality vegetables. It aims to develop new innovative biological techniques that interact with new technology ((semi-)closed greenhouses) thus dramatically reducing the use of fossil energy, CO2 emissions, use and emissions of mineral fertilizers and chemical plant protection agents. We aim to:
Quantify effects of new environmental conditions in (semi-) closed greenhouses on plant growth, production and product quality
Improve plant performance, productivity and product quality in (semi-)closed greenhouses
Optimize irrigation techniques
Develop new techniques for valorisation of organic waste as fertilizer in greenhouse production
Improve fresh vegetable quality to consumers
Reduce and valorise waste fractions
Validate and demonstrate new technologies in relevant environments
Quantify the economic and environmental value of new technologies