The global water footprint – not suitable for Norwegian forests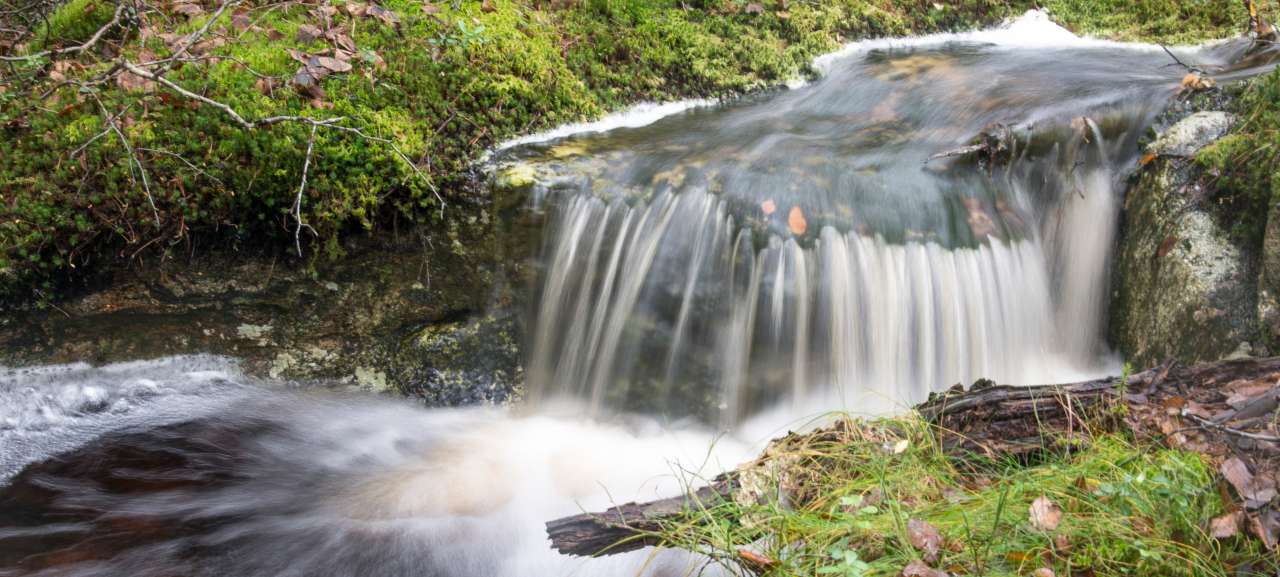 The water footprint is a measure of how much water is consumed. But is it suitable for Norwegian forests? Scientists from NIBIO have helped to find out.
The water footprint is the sum of the consumption of what is called the blue, green and grey water. Blue water is for example surface water and groundwater. Green water is rainwater and water in the root zone that contributes to plant growth, while grey water is contaminated water. The amount of water that is consumed in the production of a product, such as paper, is calculated as the total volume of the blue and green water.
But the way the water footprint is defined is not unproblematic. Tree growth in Norway is not limited by water availability. Evaporation from leaves and needles also contributes to the formation of precipitation elsewhere, and is thus a part of the natural water cycle. Water that disappears from a catchment through transpiration is not consumed, but is merely transported to another location, easily available for re-use.
Norwegian forestry has only a limited impact on the natural water cycle. Forestry uses naturally occurring species, such as Norway spruce, Scots pine and birch, and transpiration from these trees would have occurred regardless of whether forestry activities took place or not.
The conclusion is therefore that countries with a surplus of precipitation, such as Norway, need not and should not be required the same water saving plan as countries with real water shortages and drought.
The Water Footprint Network has prepared a global water footprint standard. Researchers in NIBIO participate in a joint Nordic-Baltic project that has provided input.
Contacts