Sharing expertise to stop potato pest in Kenya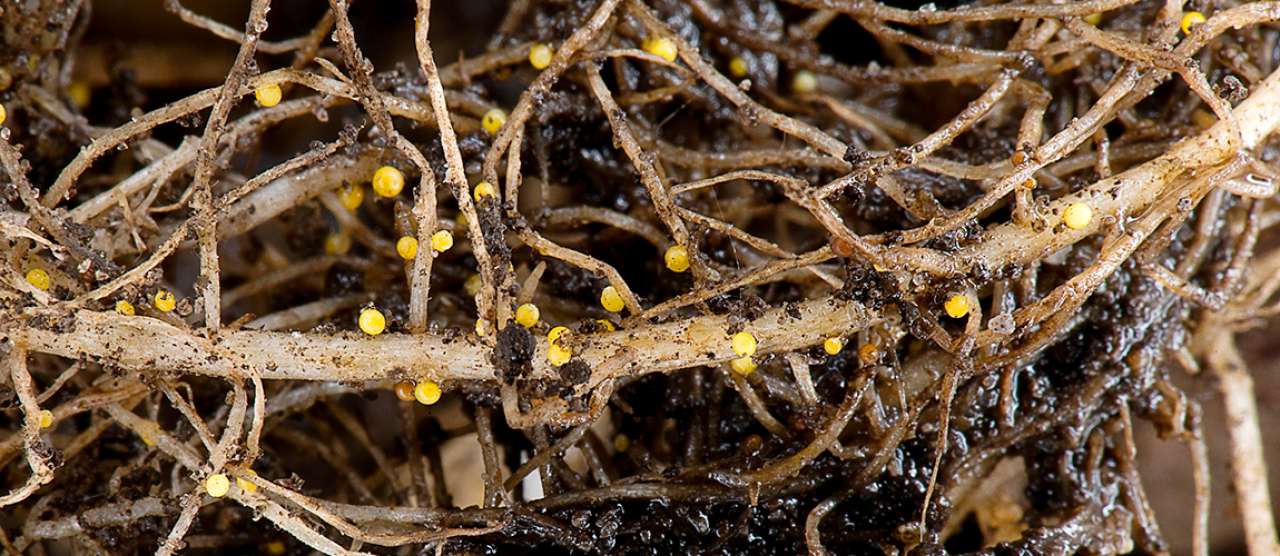 Potato cyst nematode (PCN) is a major problem for European potato farmers, but in Norway, long-term monitoring and well-directed measures have confined the pest. Now NIBIO is sharing its' expertise with Kenya, where PCN was recently identified.
In 2014, it was confirmed that PCN had been identified in Kenya. The PCN cysts have most likely arrived from Europe with potato material years ago, and have apparently spread and become established in many locations throughout the country.
Potato plants infected by PCN have poor absorption of nutrients and water, which prevents a normal crop development. Moreover, PCN can survive in the soil for several decades.
Potato is the second most important food crop after maize in Kenya. If nematodes are allowed to continue to spread without preventive measures in place, it will cause great problems for the potato farmers in the country. Now, the Norwegian institute for bio-economy (NIBIO) will share expertise with Kenya to increase awareness and knowledge of the pest.
A big problem
Several European nations, including Norway's neighbouring countries Sweden and Denmark, are currently struggling to keep the potato pest at bay. Many places there are no areas left which are free from PCN. It is white PCN that causes the biggest problems.
The use of chemical pesticides have been prerequisite to sustain an acceptable level of potato production. This has for example caused toxic chemicals to leak into the ground water. In Norway however, a combination of research, guidance and strict regulations has made it possible to avoid the use of such chemicals. In a European context, it is unique that Norway can guarantee seed potatoes free from PCN.
Norway leads the way
- In Norway, PCN was first discovered in 1955. Monitoring and other measures have been carried out throughout 60 years, which has had positive results. Today, Norway is leading the way with regards the understanding of PCN, says Richardo Holgado, senior researcher and nematode expert at NIBIO. He adds that the Norwegian methods are seen as a good example of how to manage PCN for several other European countries.
To restrict PCN, Holgado says it is important to plan the cultivation process thoroughly based on an understanding of the interaction between nematodes, the potato plant and the type of soil. The choice of potato cultivar will strongly influence the density of PCN and the yield level. Finding a suitable potato variety is an important requirement for a profitable potato production, he emphasises.
Soil is the most important source of infection and knowing where the infection if found is significant. During the transport, good cleaning is necessary in order to reduce the risk of infection, he explains.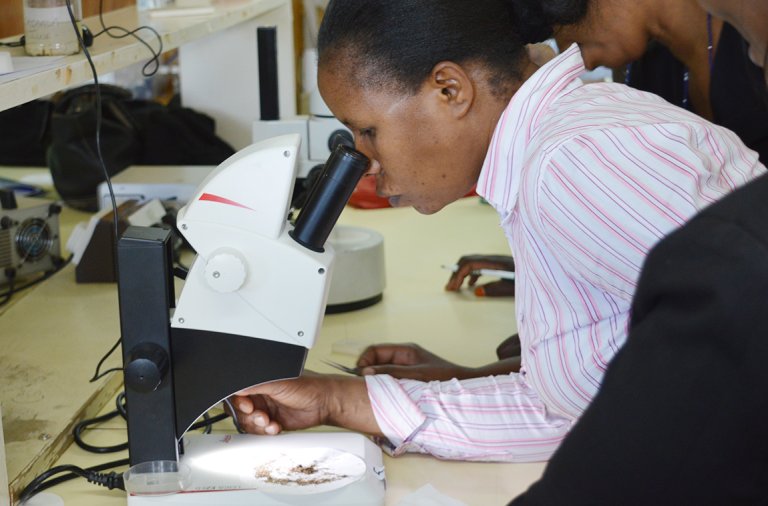 Lacking expertise
- In Kenya, there is no expertise on PCN, and they lack knowledge of how to identify the pest, says Solveig Haukeland, researcher at NIBIO.
Haukeland, who is currently based in Kenya, at the International Centre of Insect Physiology and Ecology (ICIPE), reveals that PCN has established itself in many locations in Kenya. She believes it is likely that the nematode has been present for up to 20 years.
- A report on potato cultivation in Kenya shows an increase in potato production in the country from around 500,000 growers in 2003 to ca. 800,000 in 2011. At the same time there are major challenges in the cultivation process. For smallholders, a typical crop will be around 7-10 tonnes/ha, compared to at least 25 tons/ha for professional growers in other countries. Low yields are mainly a result of a lack of knowledge and trying to fight pests such as PCN and fungal diseases, in addition to lack of clean seed potatoes. It is necessary to assess the situation – particularly when it comes to the PCN which is a new challenge, says Haukeland.
Training
To increase the expertise in Kenya, ICIPE and NIBIO have started a network cooperation. As part of this collaboration, there have been meetings with stakeholders and Haukeland has organised an introductory course on PCN for Kenya Plant Health Inspectorate Service (KEPHIS), as well as representatives from research communities and students. Ricardo Holgado led the course and shared information on how to identify nematodes.
It is evident that continued training is necessary if Kenya is to carry out a survey of PCN. Such a competence may contribute with necessary expertise for Kenya, but hopefully also for the neighbouring countries, which should also carry out surveys as soon as possible according to Haukeland.
- The aim is to give advice, increase the competence and create a network, which might even include neighbouring countries such as Tanzania. However, there are many challenges. For example, there is a lack of expertise and it is important to perform a national PCN-survey. We are working to find solutions and hope to secure funding to bring on board master students and one PhD student in the team, says Haukeland.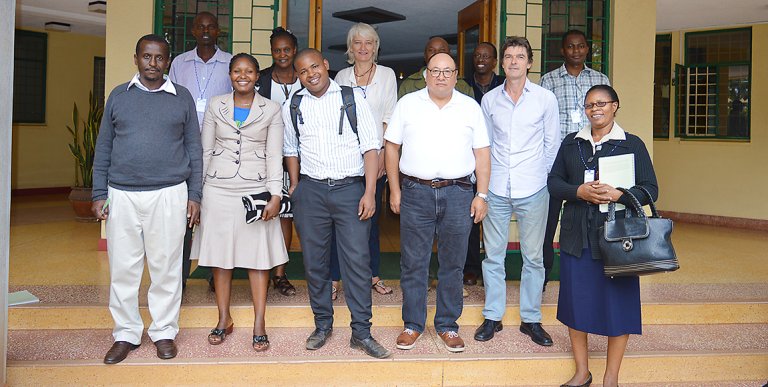 Contacts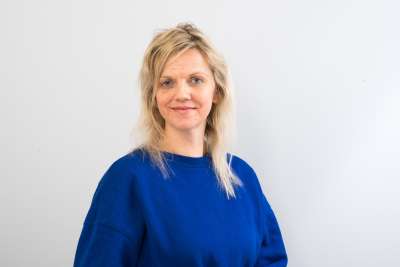 Facts about PCN
- Potato cyst nematodes (PCN) Globodera spp. originated in the mountain areas of Peru and Bolivia.
- There are two main types of PCN - yellow PCN (Globodera rostochiensis) and white PCN (G. pallida).
- PCN is one of the most advanced and successful plant parasites. It takes many years for PCN to build up in a field and it can be present in a field for a long time before being discovered, in normal crop rotation. The parasite leads to large crop losses, but is not dangerous to humans and infected potatoes and is therefore not harmful to eat. However, once it occurs the pest is very difficult to eradicate. The eggs in the cyst can survive in the soil for several decades without nutrients from the host plant. PCN is a quarantine pest in several countries. Upon detection of the infection, longstanding restrictions are imposed.
- The first detection of PCN in Norway was on the south coast in 1955. It spread rapidly, and in 1993 the pest was found north of Trondheim.
- Worldwide, PCN is widespread in 23 countries and delimited in 42 countries. 130 countries are surveyed for PCN without detections. Both yellow and white PCN are classified as quarantine pests in 106 and 55 countries respectively. In the last few years, PCN has been detected in Australia, Canada and the USA, which has put new focus on how easily PCN is spread and what the national consequences of PCN-infections are.