Recreation takes over from production at mountain summer farms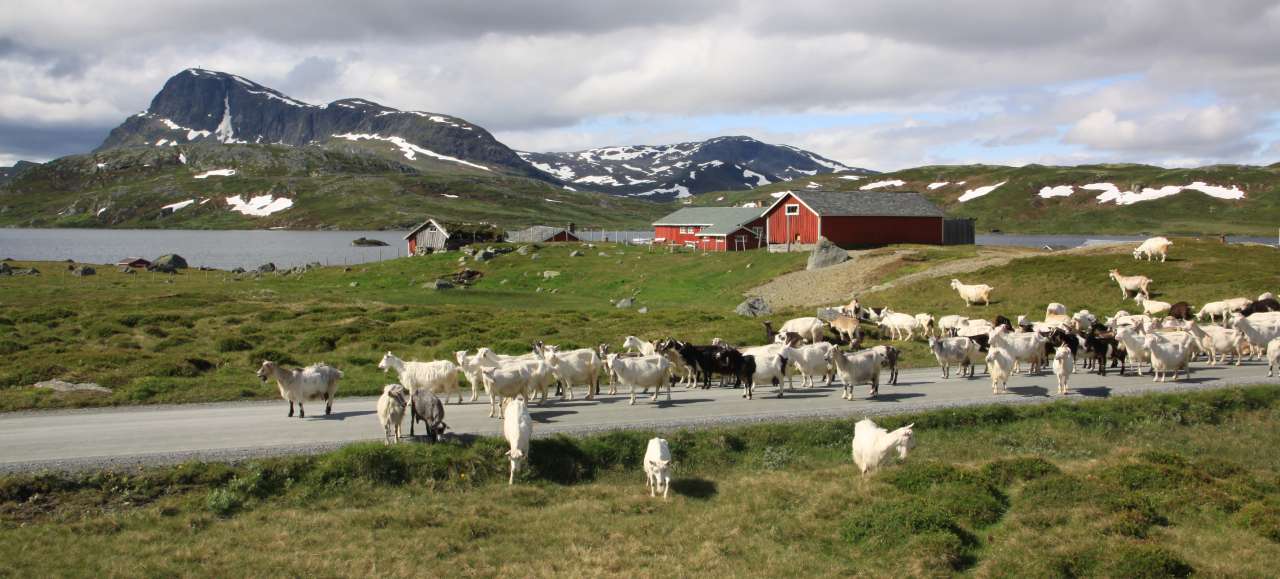 Mountain summer dairies have been used very extensively in Norway, and created a landscape with large biological and cultural values. But the summer dairy landscape is changing. What is the state of summer dairies today? Are they in use? Will the above-mentioned values be taken care of?
A seven-year project with the goal of answering these questions had its final season in the summer of 2015. 1700 summer dairies were visited, and information about buildings and meadows, condition and current usage was recorded.
For most Norwegians, summer dairies or farms in the mountains represent something positive. Nevertheless, the use of these areas has changed greatly over time. Very many summer farms are no longer in use. Holiday cabins take over from mountain farms, recreation takes over from production. On today's actively run summer farms, operations have been modernized. Many are open for visitors and welcome tourists.
"Buildings for production disappear, cattle and hay barns are gone", says project administrator Kari Stensgaard. "In this way, the summer dairies gradually lose their historic and educational content. It will be more difficult for people in the future to understand, and we lose part of our culture", she says.
In about 1850 there were 50,000 farms in Norway that had one or several connected mountain summer farms.
Some findings and facts
On about a quarter of the around 1700 registered summer dairies, there are no longer signs of use
Just 4-5% of the 1700 summer dairies are actively working with dairying
Well over half are used as holiday homes
Cutting and grazing are carried out on one third
Barely 1% work with tourism in terms of serving food, information or accommodation
All actively run summer farms have road access, while this is not the case for summer farms open for visitors
A third are connected to the electricity grid
The project is part of the 3Q monitoring programme where the condition, changes and development tendencies in the agricultural landscape are being recorded.
Contacts