New center for precision forestry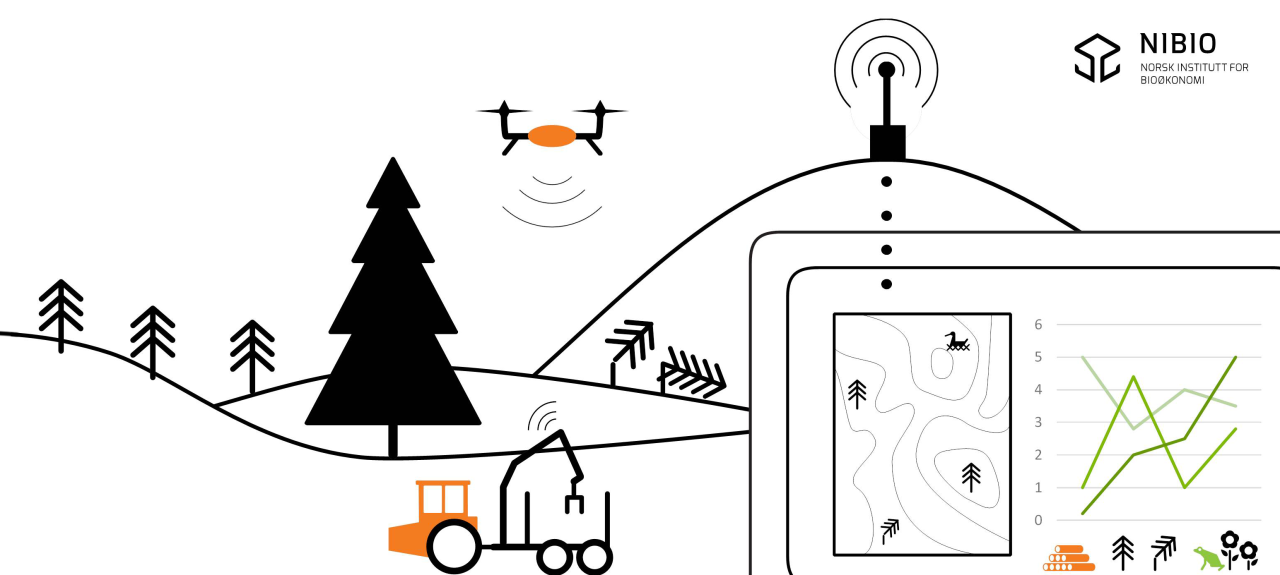 Forests will be a vital resource in our future renewable bioeconomy. NMBU and NIBIO are establishing a new center for precision forestry. Close collaboration with industry players will result in more profitable and sustainable forestry.
Our society is currently in the midst of a process of green digitisation. New, fast, and affordable technology presentsopportunities for the development of new products and services in the forest industry, with a more efficient production and a transformed flow of information. Sensor technology, drones, cloud services, improved analytic tools, data collection from harvesters, and, potentially, driverless, remote-controlled and even self-propelled forestry machines, will be utilised to increase profits and simultaneously ensure that the environment is cared for in the best way possible.
One problem area that could benefit greatly from precision forestry is the issue of root rot. This fungus leads to great losses for the forest industry, which means that even a small reduction in losses, could result in vast economic gains as well as more sustainable forestry.
Digitisation, big data, and remote sensing using satellites, airplanes, and drones can also contribute to more profitable and greener forestry, for example throughthe use of gentler forwarders (heavy terraingoing machines designed to extract large loads of timber to the nearest forest road) in combination with detailed harvest data. By retrieving better information from forestry machinery, entrepreneurs can optimise driving and fuel consumption—to the benefit of both the environment and their wallets.
The new center for precision forestry will be a world-class research and education institution where the possibilities that digitisation can offer will be at the core. The center will ensure that future forestry professionals have the highest level of expertise.
Representatives from the entire value chain are invited to participate as teammates, while a reference group consisting of industry players as well as other relevant organisations and people will put forward ideas and requests they think should be prioritised.
Contacts