Cow dung, fish sludge and food waste as fuel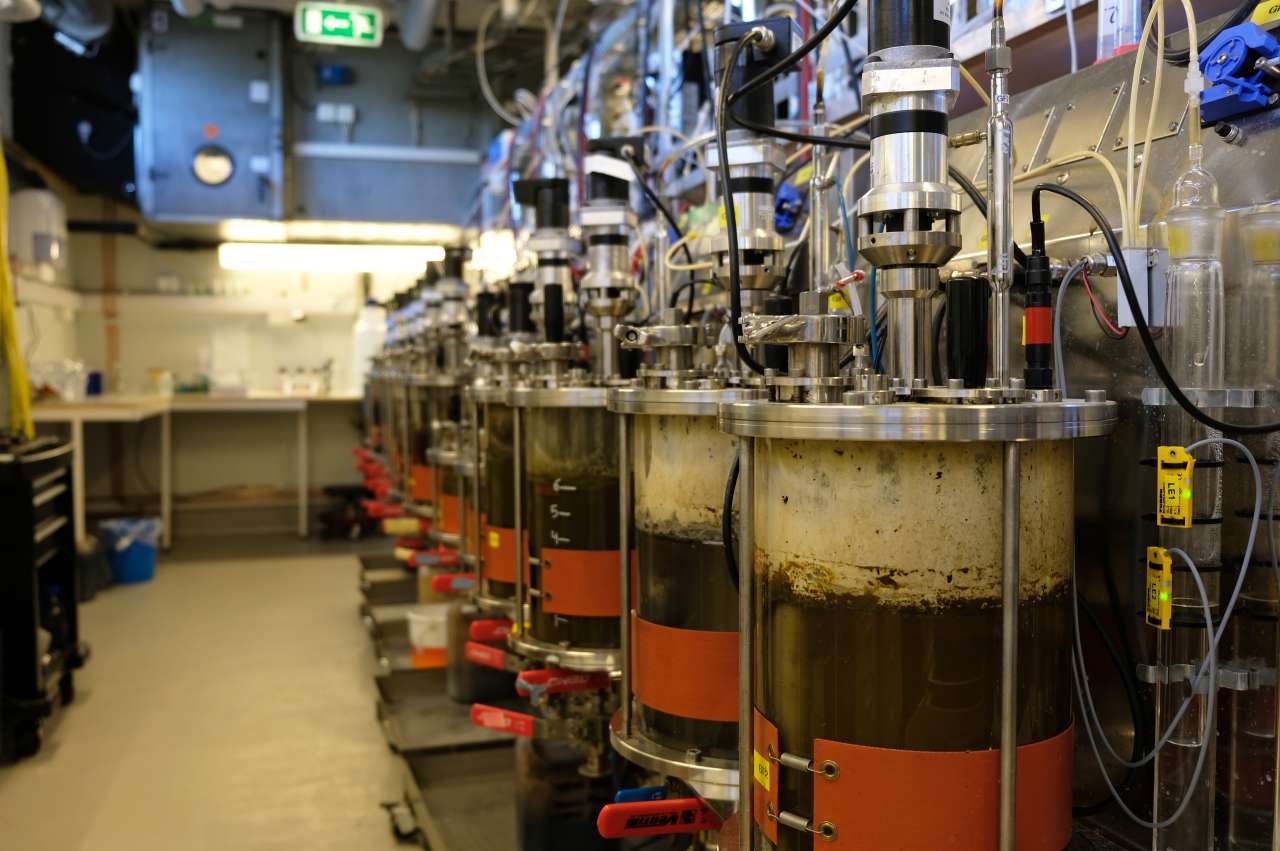 Biogas is produced when animal manure, food waste and fish sludge break down. The main ingredient is the much-discussed greenhouse gas, methane. By recycling this kind of biological waste in a biogas reactor, the highly flammable properties of methane can be used to replace fossil energy.
Biogas is produced from biological waste products which largely tend to go unused. Through a biogas reactor, waste from the aquaculture industry can be converted into a carbon-neutral product that can be used for electricity, heat or fuel. This is a "win-win" situation where a problem turns into a resource.
The microbial process in the biogas reactor can be compared to the rumen function of a ruminant. The microorganisms are fed with a combination of intestinal content, septic matter, animal manure and waste from the aquaculture industry. This enables the organisms to grow, break down the raw material and produce gas. The conditions in the reactor must be adjusted precisely for the natural processes to occur and the material to break down at an optimum rate.
However, producing biogas is expensive, and getting these plants to run at a profit is challenging.
Researcher Vibeke Lind and her colleagues have been working on a feasibility study for biogas plants in Helgeland. They have analyzed three different types of plants with access to a variety of local materials from the waste, agriculture and aquaculture industries.
Profitability depends on good logistics and proximity to raw materials. This makes Helgeland a particularly suitable location for biogas plants.
"Helgeland is a 'Norway in miniature,' with relatively short distances to livestock and plant production, forestry, agriculture, slaughterhouses, dairies and private and industrial food waste," says Lind.
"In the future, we hope to see buses, trains and boats powered by recovered biogas, as an alternative to oil and fossil energy."
Contacts