Challenge to restore degraded peatlands in Southeast-Asia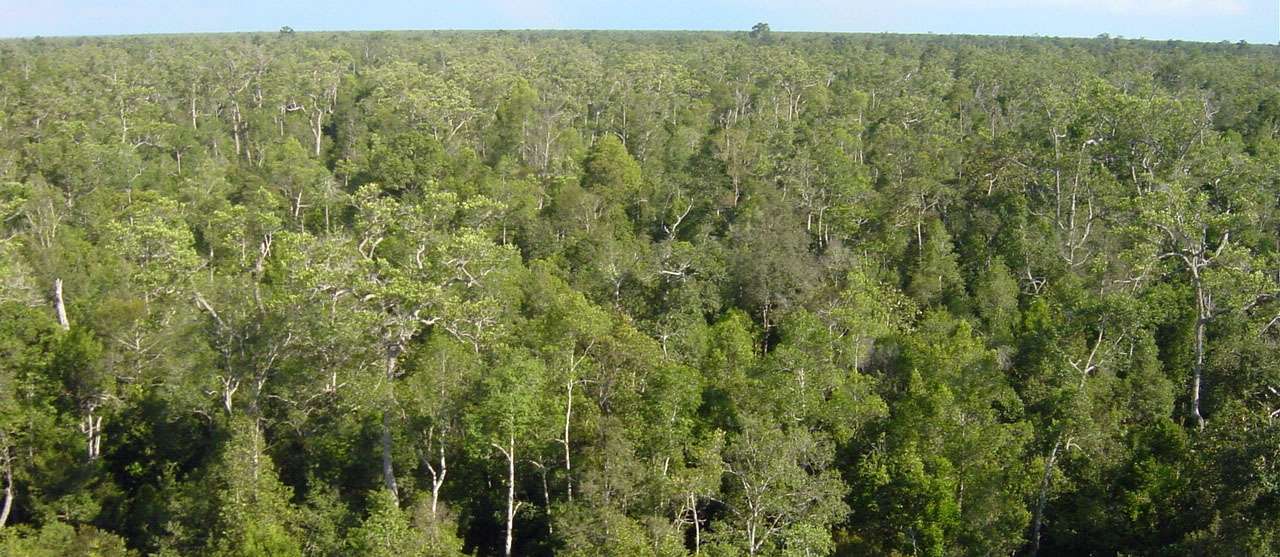 Large parts of the Southeast-Asian peatlands – one of the world's biggest carbon pools – have been ruined by deforestation, plantations and fires. This week, Indonesia banned further destruction of the peatlands. However, more knowledge is needed on how to restore their positive environmental impact.
The world's peatlands store millions of tons of carbon – in fact, these bog-lands store more carbon than the rest of the world's plants combined. The largest is the Amazon, which stores 86 billion gigatonnes of carbon.
The Southeast-Asian tropical peatlands, mainly located in Sumatra and Borneo in Indonesia and Malaysia, is the third most significant carbon sink in the world. These peatlands hold at least 57 billion gigatonnes of carbon. However, in the last decade, peatlands of an epic scale have been destroyed in Indonesia. This is due to land drainage for plantation purposes, such as for palm oil and paper production, as well as deforestation and other ecosystem changes that have led to devastating wildfires.
As a result, the peatlands are today emitting large amounts of carbon rather than storing it.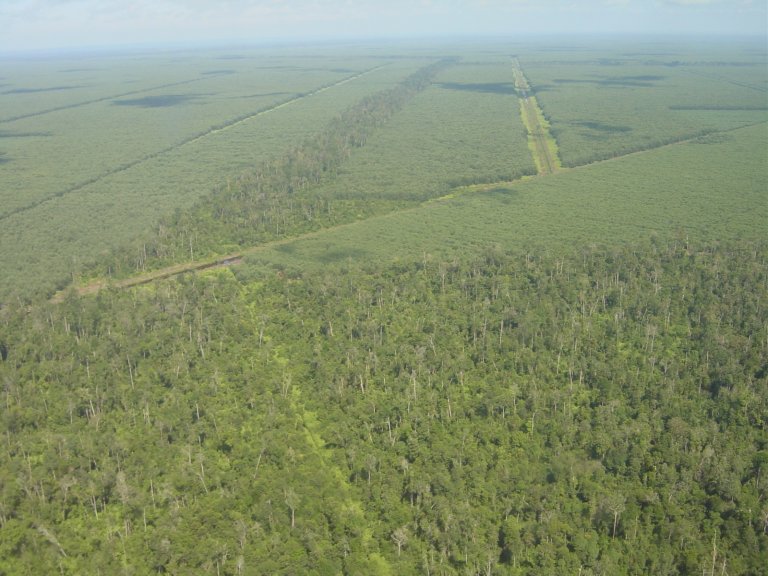 New ban
Between 1990 and 2015, 50 % of the total 15.7 million hectares (Mha) of peat swamp forestland in peninsular Malaysia and the islands of Borneo and Sumatra was converted to managed land uses, while only 6 % showed no clear signs of human influence.
There is however a change in tide. Monday this week, Indonesia's new President Joko Widodo banned the further destruction of peatlands in Indonesia. If properly monitored and enforced, the new ban could contribute greatly to future fire prevention and significantly reduce Indonesia's greenhouse gas emissions. It could also help restore the parts of the Indonesian economy that was badly hurt by last year's peat fires.
In addition, the president has also ordered a review of the licenses of all companies that have converted peatlands to palm oil plantations.
The global community has long been pushing for the protection and restoration of the peatlands. Indonesia now plans to restore large areas of peatlands and Norway has through the World Bank, agreed to support this work with 235 million Norwegian kroner (NOK).
Need more knowledge
- This is good news, which also entails a mandate for researchers and policymakers for continued support to proper restoration practises in the area. In order to restore these peatlands, it is important to know how to manage the areas to re-establish the positive environmental effects, says research scientist Hanna Silvennoinen from the Norwegian institute of bioeconomy research (NIBIO).
She has been studying the Southeast-Asian peatlands for several years as part of projects led by the University of Helsinki.
- The issue today is how to manage the sites. It will be crucial to give Indonesia the supporting tools to do it right regarding what and how the areas will be restored and what socio-economic impact this will have. Indonesia is doing a good job trying to interfere, but further research is needed on how to revert these areas to carbon pools, but still keep people employed and fed, Silvennoinen underlines.
She says this is what the current research has been aiming to uncover. The research examines the carbon decay in differently managed ecosystem types, and aims to determine the best way to reuse and manage the degraded and burnt areas in order to restore the carbon balance and combat climate change.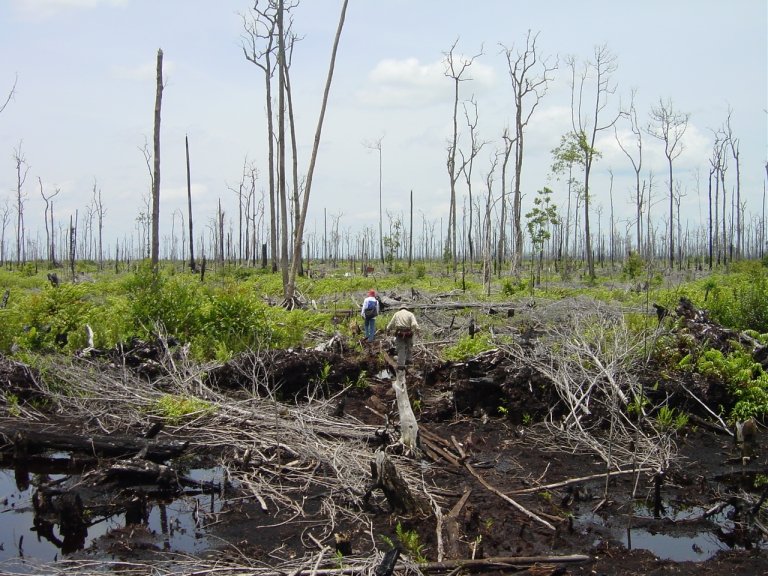 Different management types
The Finnish scientists and Silvennoinen are looking at how the degraded peatland areas differ from pristine areas, and how restoration will affect them.
The researchers have now collected the data, and found some interesting results.
- Most peatlands are sources for methane through the carbon breakdown, especially the Nordic peatlands. But the Borneo peatlands in general produce insignificant amounts of methane. These areas have a high degree of sulphates and iron, which may hinder the methane production. When degraded areas are restored, they do not return to their pristine status but form new types of ecosystems. Rewetting will prevent burning and carbon loss. Long-term implications to the greenhouse gas production and biogeochemistry are, however, not fully understood, Silvennoinen points out. She says these topics are of importance for finding out the correct way to restore the degraded areas with regards to rewetting and replanting.
The NIBIO-researcher also explains that there are different types of Carbon, some more easily decomposable than others.
- In these drained and burned areas, much of the easily degradable carbon has burnt out and recalcitrant carbon is left. When replanting, plant roots leek easily degradable carbon and can temporarily prompt the bacterial breakdown of the peat carbon. This further highlights the proper understanding of hydrology and selection of plants to be grown on the restored areas, she says.
Silvennoinen believes it is significant to lift the water levels, but says it is important to find out how to do ecological restoration.
- It boils down to the question of which plants can survive the wet areas and also be big enough carbon sinks. We need to look into this further and we need field data to verify it. We have some, but we will need more, she highlights and adds that none-biased data on ecosystem scale is crucial.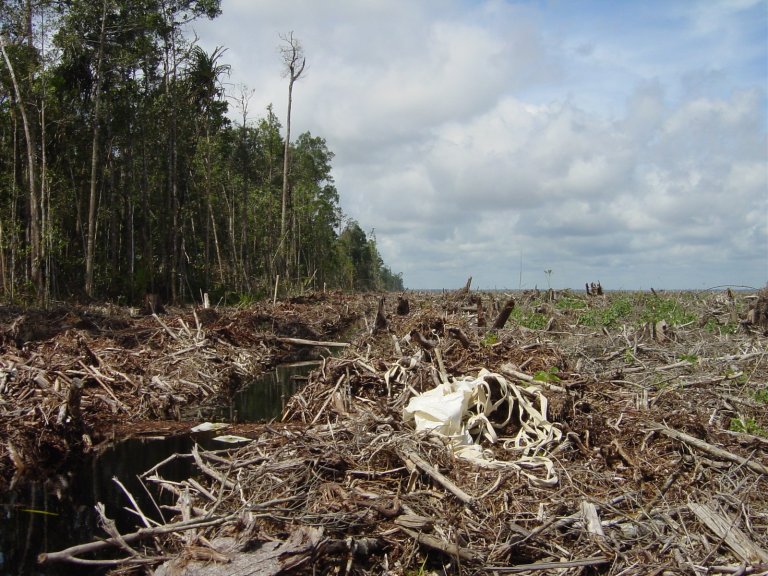 Facts about tropical peatlands
Areas of tropical peat are found mostly in South East Asia (about 70 % by area).
Peatlands consist of partially decayed organic material saturated by water.
They form significant carbon sinks that store large amounts of carbon and provide habitat for a range of wildlife.
The destruction of tropical peatland through draining for wood production and palm oil and timber plantations, as well as fires and changes to the ecosystems, make them release large amounts of carbon rather than storing it. This use of tropical peatlands is unsustainable.
One of the few existing research papers on restoring the South East Asian peatlands was made by this research team in 2009. (Jauhiainen, Limin, Silvennoinen, Vasander. 2009. Carbon dioxide and methane fluxes in drained tropical peat before and after hydrological restoration. Ecology 89(12): 3503-14.
The research project is led by Harri Vasander Professor in Peatland Forestry and Dr. Jyrki Jauhiainen from the Department of Forest Sciences at the University of Helsinki.