Agriculture in Northern Norway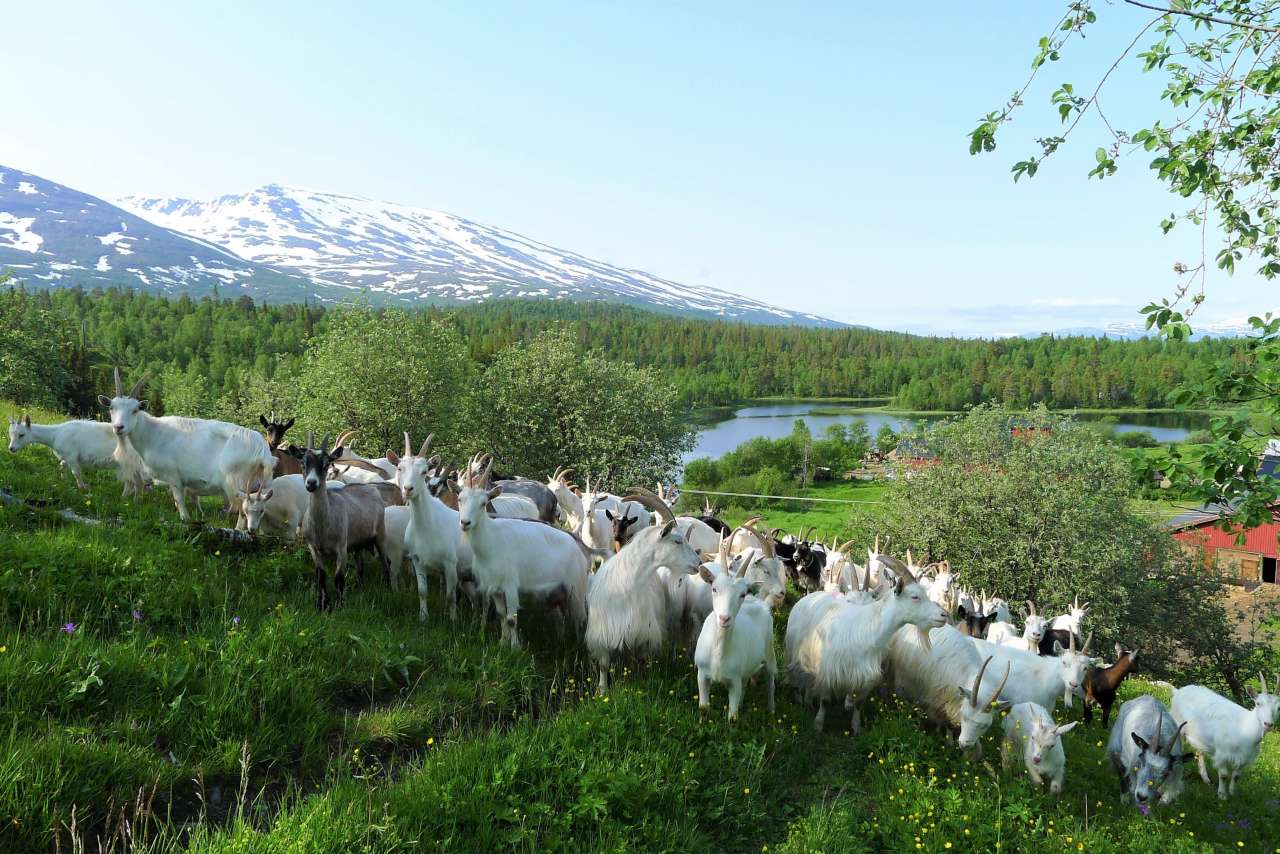 The number of agricultural holdings in Finnmark, Troms and Nordland is decreasing more than in the rest of the country. Profitability remained slightly higher than the national average.
This emerged from the NIBIO report Agricultural value added in Northern Norway. A common thread across Nordland, Troms and Finnmark is grazing and dairy farming.
"Dairy farming represents most of the value added in terms of gross product. However, sheep farming is more important for jobs. That means that percentage-wise, sheep farming contributes more in terms of total jobs than in terms of overall value added", says project manager Heidi Knutsen.
Grass-based agriculture
Whether measured by value added or jobs, dairy farming and sheep farming are the most important production systems in this region. In Nordland, Troms and Finnmark, dairy production represents 58%, 57% and 78%, respectively, of total value added. That includes both cows and goats.
In 2018, the average income for a farmer in Northern Norway worked out at NOK 315,100 per full-time equivalent. The national average was NOK 287,500. Knutsen explains that the difference is related to the fact that the dry summer of 2018 did not have such a dramatic effect in the north as it did further south in the country.
From 2009 to 2018, the number of agricultural holdings in Norway declined by 18%. In Nordland, Troms and Finnmark, the figures were 24%, 27% and 21%, respectively, in the same period. The amount of land per holding increased. Finnmark has the biggest farms in terms of acreage, with 320 decares per farm. The national average is 249 decares.
Documenting is vital
"If we are to claim that agriculture is important, we must be able to document why. The report is valuable in terms of planning and administration," says Liv-Edel Berg, senior adviser for agriculture for the County Governor of Troms and Finnmark.
Contacts