Division of Biotechnology and Plant Health
Healthy feed to healthy aquatic food via Sino-Norwegian cooperation- Feed2Food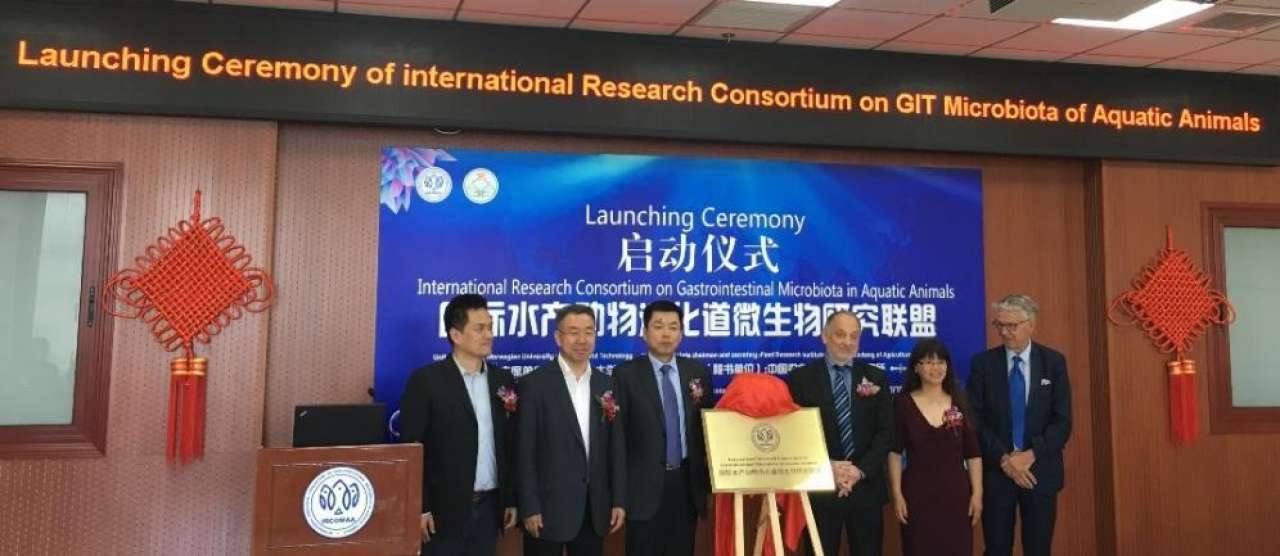 Active
Last updated: 03.02.2023
End: dec 2024
Start: jan 2021
The project is at the forefront of scientific research in utilizing molecular, physiological and high advanced methodology to quantify the challenges with feed additives in combination with high fat diets (HFD).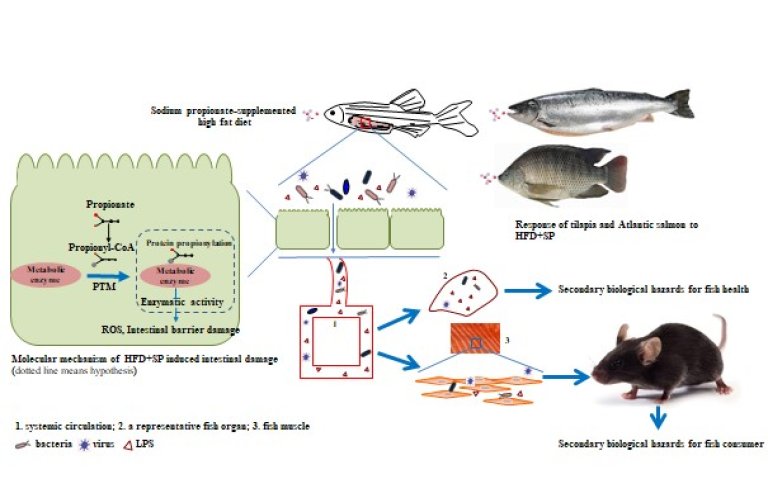 | | |
| --- | --- |
| Start - end date | 01.01.2021 - 31.12.2024 |
| Project manager at Nibio | Jihong Liu Clarke |
| Division | Division of Biotechnology and Plant Health |
| Department | Viruses, Bacteria and Nematodes in Forestry, Agriculture and Horticulture |
| Funding source | The Research Council of Norway (RCN) and National Natural Science Foundation of China (NSFC) |
As a representative of this challenge, we recently found that sodium propionate (SP), a widely used antifungal additive, induced intestinal injury in zebrafish under high fat diet conditions. This may impair intestinal barrier to an extent leading to microbial and lipopolysaccharide (LPS) translocation over the intestine. We will therefore identify the molecular mechanisms behind the damaging effect of SP.
One line of research will focus on protein propionylation of essential enzymes as indicated as one possible causative mechanism. The project will then progress into monitoring possible translocation of intestinal bacteria, virus and LPS into systemic circulation and edible tissues with possible secondary biological hazards that can pose a health challenge for both fish and the consumer. The mechanistic studies will mainly use zebrafish and mouse as well as microbiota-depleted or germ-free animal models, while tilapia and Atlantic salmon will be used to confirm phenotypes in economic important fish species. Finally, the project will screen probiotic bacteria and their chemical compounds for their ability to up-regulate intestinal barrier function which may provide possible solutions for such safety issues.
Tangible outcomes of the project will be a significant improved knowledge on the comparative effect of SP and lipid levels on zebrafish, tilapia and Atlantic salmon. This is very important for development of future commercial aquaculture diets. The project will gain significant improved knowledge on the detailed mechanisms of SP induced intestinal damage following HFD feeding. This will give important information on potential health hazards to fish and consumers following intestinal translocation of potential pathogen agens into edible parts of the fish.
Furthermore, the project will identify bacteria and components that can be used to up-regulate fish health under these nutritional conditions. We also fully believe that this is the first of many investigations into possible damaging effects of many other feed stabilizers in present aquaculture. The fish, the industry and the consumers deserve this focus and is essential for having a sound and sustainable aquaculture.