Division of Forest and Forest Resources
Forest Landscape Restoration (FLR)-Ethiopia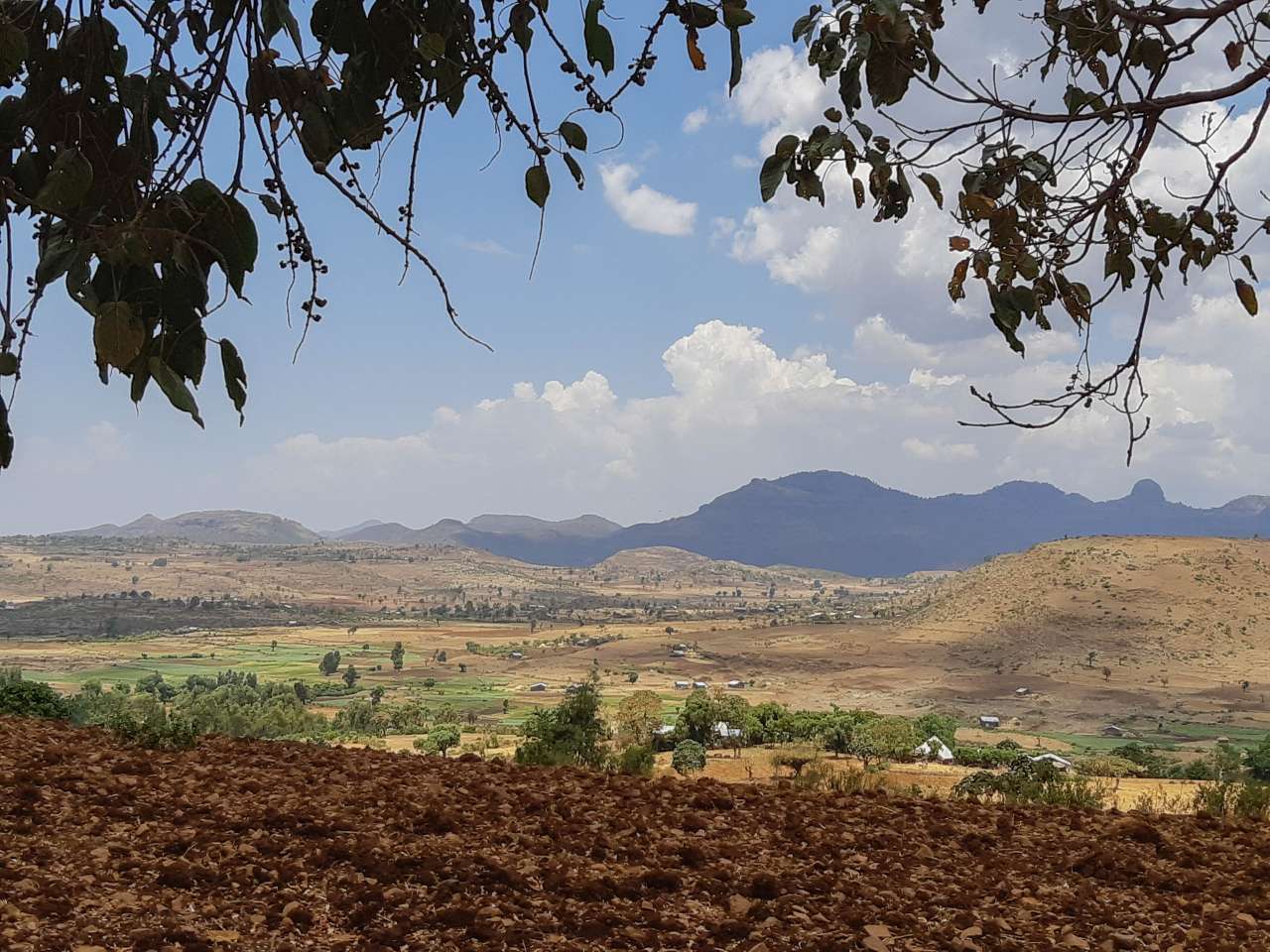 Finished
Last updated: 07.04.2022
End: dec 2022
Start: oct 2017
The FLR project (2017-2022) has a goal of restoring highly degraded forest landscapes, in vast highlands in north western Ethiopia, into productive agricultural and forest landscapes. The project will adopt a landscape-approach to forest restoration, which will look at the target areas from a multifunctional landscape perspective, combining natural resource management with environmental and social well-being.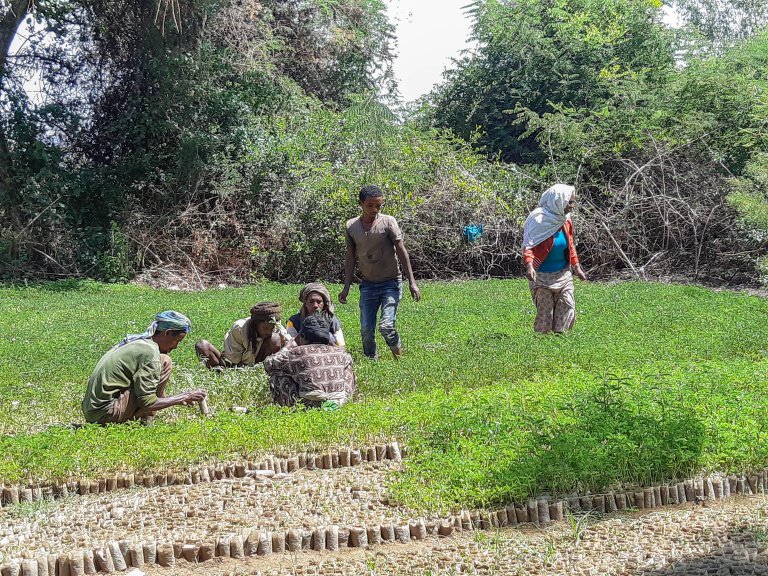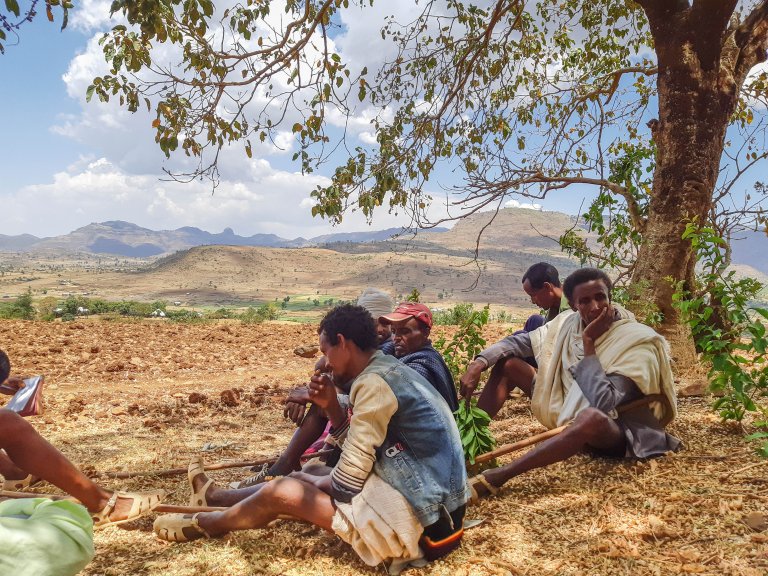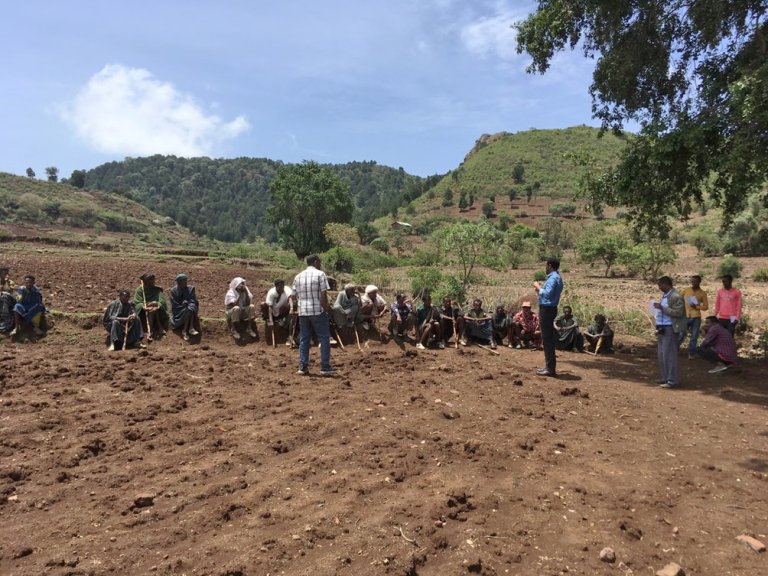 | | |
| --- | --- |
| Status | Active |
| Start - end date | 18.10.2017 - 31.12.2022 |
| Project manager | Øystein Aasaaren |
| Project manager at Nibio | Belachew Gizachew Zeleke |
| Division | Division of Forest and Forest Resources |
| Department | Forest and Climate |
The project is expected to provide an opportunity for more forest cover, increased food crops and grass production, along with a more sustainable use of the resources. The project increases the level of knowledge and understanding of the various stakeholders, to develop and protect the forest and other land resources, to expand watershed management and to construct effective water- and moisture-conservation infrastructures. Further, the project assesses and develops the existing principles and techniques for forest landscape restoration, building on local knowledge. The project aims to introduce and provide several incentives to motivate, enable, and implement FLR in the Amhara Region, which may thus be replicated in other parts of Ethiopia with a possible extension to other countries.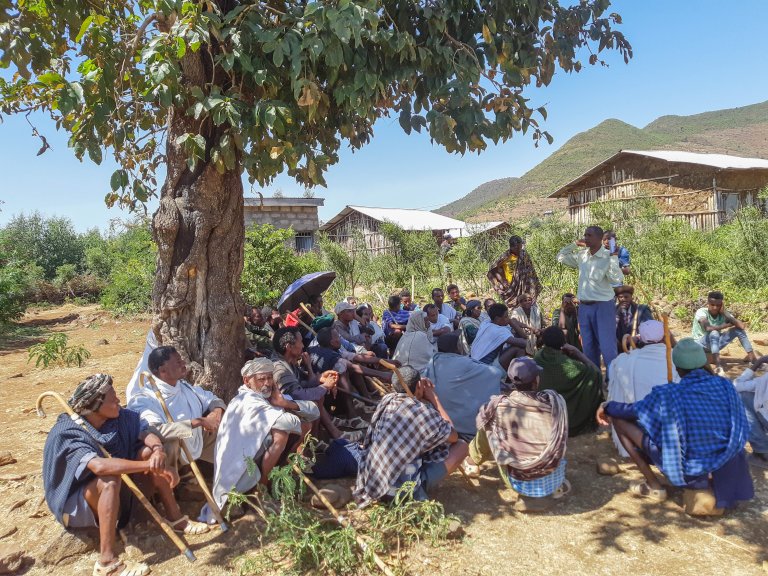 Project outcomes are
Land Use Planning with local participation and involvement
High quality planting materials made available for local use
Restored landscapes and improved land use in the project area
Increased commercial wood stock available after full rotation
Increased capacity of implementing FLR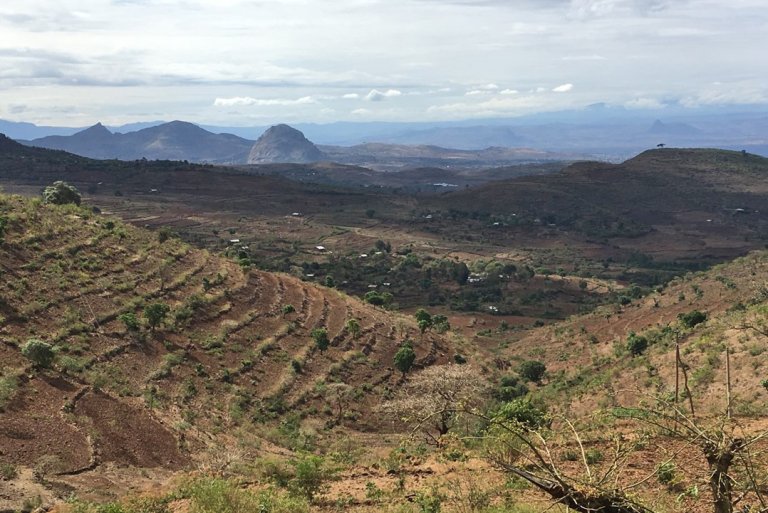 The project is led and being implemented by the Norwegian Forestry-Group (NFG): a consortium of Forest sector-institutions in Norway made up of The Norwegian Institute of Bioeconomy Research (NIBIO), Forestry Extension Institute, Norskog, and The Norwegian Forestry Society, along with a long list of Ethiopian Public sector institutions such as Key Partners MEFCC, ORDA, Amhara Forest Enterprise. The Project is exclusively financed by the Norwegian Ministry of Foreign Affairs, as part of the Government of Norway's commitment to the international climate change and forest policy.
The implementation takes place through 5 interrelated work packages (WPs) each of which are led by different members of the NFG. NIBIO leads WP 3.
WP 1. Participatory Land Use Planning
WP2. Tree Nurseries with high quality planting materials
WP 3. Landscape Restoration in the Project Area through assisted natural regeneration, restoration and enrichment planting
WP 4. Landscape Restoration in the context of commercial forest plantations
WP 5. Capacity building and Training