Division of Biotechnology and Plant Health
Bioboost: Innovative application of plants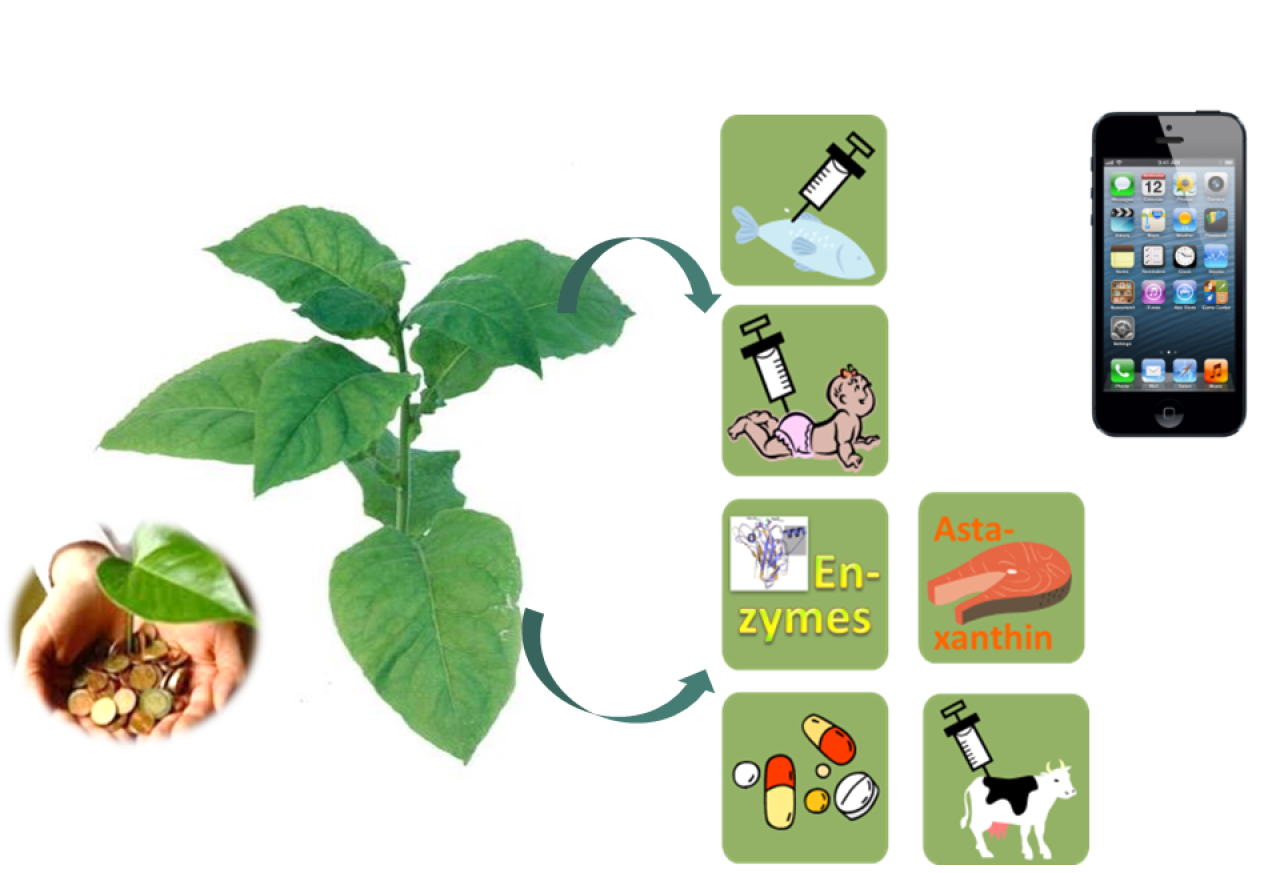 Finished
Last updated: 01.12.2018
End: dec 2019
Start: jan 2015
Development of a plant biotechnology platform for low cost
production of industrial enzymes to boost biorefinery of
lignocellulose biomass.
| | |
| --- | --- |
| Start - end date | 01.01.2015 - 31.12.2019 |
| Project manager | Jihong Liu Clarke |
| Division | Division of Biotechnology and Plant Health |
| Department | Viruses, Bacteria and Nematodes in Forestry, Agriculture and Horticulture |
| Partners | 1) Norwegian Univ of Life Sciences (NMBU), Department of Chemistry, Biotechnology & Food Sciences. 2) Norwegian University of Science and Technology, Department of Philosophy. 3) Max Planck Institute of Molecular Plant Physiology. 4) Michigan State University, Department of Plant Biology. 5) Chinese Academy of Agricultural Sciences, Tobacco Research Institute. 6) BORREGAARD AS |
| Total budget | 9.98 mill NOK |
| Funding source | The Research Council of Norway, ENERGIX program |
Sustainable and cost effective biorefinery of lignocellulose biomass for the production of biofuels and other higher value chemicals requires a large amount of enzymes. However, the cost of enzyme is a well-known bottleneck in present lignocellulose biorefinery. We propose here Bioboost, a research project building upon a previous "Greenzyme" concept, one of the 12 finalists during 2013 "new concept" competition but with some fresh input from our pilot experiments. Bioboost aims to develop a plant biotechnology platform for low cost production of key cell wall degrading enzymes (CWDEs) to boost biorefinery of lignocellulose biomass. We use tobacco, a non-food and non-feed crop (a primary CO2 binder), instead of energy demanding fermenter-based systems. Tobacco is an ideal choice for the production of key CWDEs because of its feasibility for genetic manipulation, excellent biomass (ca. 40 tons of leaf fresh weight/acre) and prolific seed production (ca. one million seeds per plant), thus hastening the time in which a product can be scaled up and brought to market.
For proof-of-principle, we will express enzymes comprising minimal cocktails (including endocellulases, cellobiohydrolases, beta-glucosidase, and lytic polysaccharide monooxygenases) screened and identified as optimal for converting pretreated lignocellulose substrates in our consortium partner Eijsink's laboratory.
Bioboost is organized in 6 workpackages (WPs) covering:
effective management and successful dissemination of project results to the relevant stakeholders (WP1 and WP6)
low cost production of key CWDEs in tobacco (WPs 2-3)
Functionality and impacts of tobacco produced recombinant CWDEs (WP4-5)
The WPs will be fulfilled by a consortium consisting of national and international partners with outstanding scientific expertise in plant genetic engineering, cell wall degrading enzymes and cell wall architecture, and an experienced industrial partner, Borregaard.
Publications in the project
Abstract
Tobakksplanter kan gi nye inntekter for norske bønder, mener forsker. I framtida skal vi nemlig bruke tobakken til både vaksiner og miljøvennlig drivstoff.